Blunt and Hawley introduce U.S. Senate resolution congratulating Blues on Stanley Cup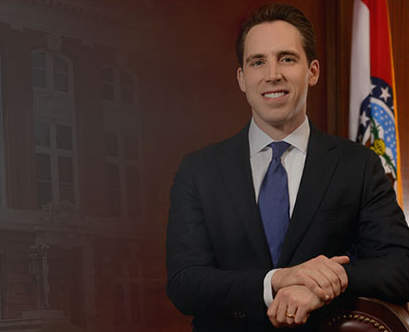 Missouri's two U.S. Senators Roy Blunt and Josh Hawley introduced a resolution Thursday to congratulate the St. Louis Blues on winning their first Stanley Cup Championship in the team's 52-year history.
The resolution honors the players, the hundreds of thousands of fans, including 11-year-old superfan Laila Anderson, and the city of St. Louis. 
"We all witnessed history as the Blues fought their way back from the bottom of the pack to become Stanley Cup champions, with the city of St. Louis and the entire state rallying behind them every step of the way," Hawley said in a news release. "Congratulations to the Blues on this incredible, hard-fought victory. Our team and fans have truly earned this Cup."
"The Blues' incredible victory is an important reminder that champions refuse to give up," said Blunt. "Congratulations to all of the coaches, players, and staff on earning this hard-fought Stanley Cup title. Thank you for your hard work — this is an achievement the city of St. Louis and our entire state will never forget."