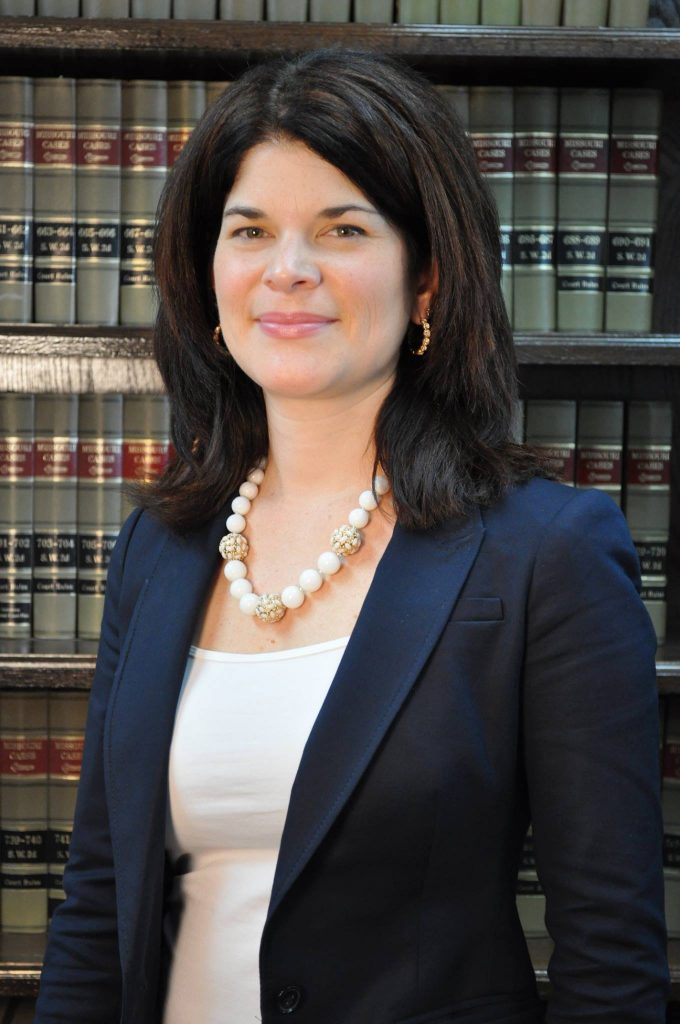 The St. Louis County Council last week confirmed County Executive Sam Page's choice for county counselor.
Beth Orwick, a federal prosecutor, made her debut as county counselor, the lawyer who oversees all the legal business of the county and its departments, at Tuesday's County Council meeting.
Orwick currently serves as an assistant United States attorney for the U.S. Department of Justice. Before serving as a federal prosecutor, she was a criminal prosecutor in the office of former City of St. Louis Circuit Attorney Jennifer Joyce, serving as Joyce's chief trial assistant and white collar team leader. Both Page and Joyce are Democrats.
Ironically, the vacancy in the county counselor position was created due to the work of Orwick's former colleagues in the U.S. attorney's office.
She will replace former County Counselor Peter Krane, who was appointed by former County Executive Steve Stenger and served four years. Krane often took center stage as part of the council's bitter infighting with Stenger, with the council disagreeing with his legal decisions and his interpretation of the county Charter, the constitution-like document that governs county operations.
Stenger resigned just before pleading guilty to federal corruption charges in May. Krane left the day after Stenger resigned, April 30, and has since been replaced as acting county counselor by Deputy County Counselor Micki Wochner, who declined the permanent position because she preferred to stay as the deputy.
Orwick has appeared on national and local media outlets, including "48 Hours," according to a news release.
"She is smart, ethical and devoted to public service," Page said in his county executive's report at the June 25 council meeting. "I hope Beth's appointment will help us to continue to restore public trust in our county government and to demonstrate how serious we are about moving out of the mess left by the prior administration."
Page said in his county executive's report that Orwick will re-examine how the county responds to Sunshine Law requests.
He said one of the first things he will ask her to review is the county's previous Sunshine Law decisions "to ensure we are being open and transparent, following state and county laws, and our county Charter. I anticipate authorizing the release of a significant amount of information, but I need the opinion of our new county counselor to do so."
Orwick's current and former colleagues praised her selection in the announcement first sent out by Page.
"Beth has been a dedicated public servant for 17 years," said U.S. Attorney Jeff Jensen, a Republican. "She is a talented attorney whose integrity is beyond reproach. The U.S. attorney's office will miss her, but this is a tremendous gain for the citizens of St. Louis County."
"Beth Orwick is one of the most talented lawyers I've ever worked with," Joyce said. "I was so fortunate to have her on my executive team. Dr. Page is very smart to bring her on board.