By Gloria Lloyd
Staff Reporter
news3@callnewspapers.com
In the wake of Attorney General Josh Hawley's lawsuits against St. Louis County and Jefferson County for allegedly violating the state Sunshine Law by not fulfilling documents requested, Hawley and a local official are looking for ways to increase compliance with the law.
Hawley alleges that St. Louis County Executive Steve Stenger's office failed to provide records when asked and that then-Jefferson County Council Chairwoman Renee Reuter ordered documents to be destroyed last year when the public requested them.
After meeting with the Missouri Press Association last week, Hawley announced that he would pursue three proposals in the Legislature to strengthen enforcement of the Sunshine Law, which has been essentially the same since it was first enacted in 1973.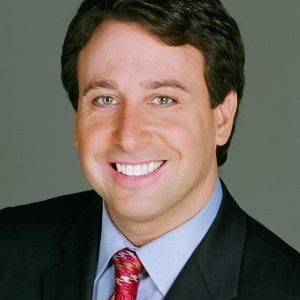 The press organization and Hawley suggest that legislators create a Transparency Division in the attorney general's office that is devoted to enforcing the public-records law. The second proposal would grant the attorney general investigative subpoenas for Sunshine cases. The third suggestion would grant the attorney general power to enforce remedies when the law has been violated.
The heart of the law is that government meetings are open and must be posted publicly in advance so the public can attend. Votes have to be public or, if taken in a closed session on certain topics, have to be made public within 72 hours. Communications among officials, such as emails or text messages, are mostly considered public record, although state legislators have exempted themselves from that aspect of the law.
Documents are assumed to be public records unless they fall into a narrow window of such exemptions as personnel, real-estate or legal issues. As such, they have to be preserved. When members of the public ask for them, within three days they have to either be given the documents or given a reason why they could not be provided. Any fees charged have to be reasonable.
"The people of Missouri deserve an open, honest, and transparent government," Hawley said in a statement. "Open-records laws ensure that Missourians and the press can hold government accountable. It is time to update these laws so that they stay current with our ever-changing needs and technology in our modern world."
The attorney general has always been charged with enforcing the Sunshine Law, but instead of lawsuits, typically that has meant sending officials found to be in violation brochures or letters reminding them of the law. Former Attorney General Chris Koster took that step with Stenger in 2015.
The press association's attorney Jean Maneke, a Sunshine Law expert, has sometimes resorted to lawsuits to enforce the law. She won a lawsuit last year against St. Louis County, which tried to charge a reporter hefty legal fees for county Prosecuting Attorney Robert McCulloch's Ferguson-related emails.
"The Missouri Press Association looks forward to working with the attorney general and legislators to clarify issues with the aged Sunshine Law," Maneke said in a statement. "We are pleased that this conversation has begun — and look forward to supporting progress with regards to keeping Missouri government open and transparent."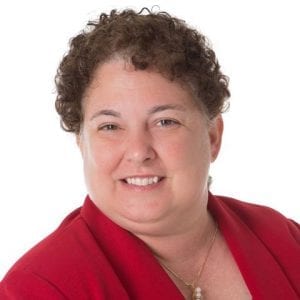 In another ongoing court case, the St. Louis County Multi-Jurisdictional Drug Task Force, a taxpayer-funded group of area police officers, contends that it is not subject to the Sunshine Law. So far in four separate lawsuits elsewhere in the state, judges have ruled otherwise.
Hawley's suit against Stenger showcased three of the ways officials can potentially dodge the Sunshine Law. Hawley alleges Stenger constantly shifted who his designated custodian of records was for different requests, which confused journalists and citizens who requested records.
The county executive's office also allegedly did not provide some records within three days, or at all. Stenger said in a statement that he responds in a "lawful and timely manner" to all requests and believes he will win the case.
County Counselor Peter Krane denied the Call's request last week for the Sunshine requests and responses Hawley cited in the lawsuit, reclassifying them as a closed record since they are now the subject of litigation.
Although Democratic groups believe Hawley's Stenger suit is related to the Republican's current campaign for the U.S. Senate, Hawley made his most serious allegation against Reuter, a Republican attorney who served as Jefferson County Council chair from 2014 to Jan. 8 this year.
Hawley sued Reuter and the council Jan. 17 in Jefferson County Circuit Court, alleging that she directed an employee in a phone call last year to delete emails that contained invoices for legal fees after someone requested the documents. Reuter also told the employee to destroy any paper copies of the invoices, the suit contends.
"Reuter intended to keep the emails and invoices hidden from public view," Hawley alleged.
The legislator representing most of south county on the St. Louis County Council, 6th District Councilman Ernie Trakas, R-Oakville, requested last week that Krane draft a bill changing how the county responds to Sunshine Law requests.
The idea for the legislation was inspired by Hawley's lawsuit, Trakas said. Among the changes, Trakas wants to mandate that a single custodian of records be appointed for the entire county to make it easier for people requesting public records.
St. Louis County officials have typically designated separate custodians of records for different agencies such as the Police Department or the Justice Center.
In some cases, a single department can have multiple custodians. As one example, County Clerk Genevieve Frank is the council's custodian, but has told the Call that she is not the custodian of records for the auditor's office, which falls under the council branch. Instead, county Auditor Mark Tucker serves as his own custodian.
Trakas proposes that the single custodian would send quarterly reports to Tucker "specifying the number and nature of all Sunshine Act requests received and the status of responses."
Tucker was at the center of many of the conflicts between Stenger and the council last year and has been the subject of some of the Sunshine Law requests submitted to Stenger's office. In response to a Sunshine Law request from the Call on May 5 last year, Tucker responded on May 26.
After incorporating any suggestions from fellow council members, Trakas said he expects to file his bill this week, after the Call went to press — if Krane agreed to draft it. If not, a change to the county Charter could be in order.
"Should the county counselor opine that the county executive is beyond the reach of and does not have to comply with the proposed legislation, I expect the council will consider placing a Charter amendment before the voters," Trakas said in an email.