Affton native to screen his award-winning film
Movie slated to be screened this weekend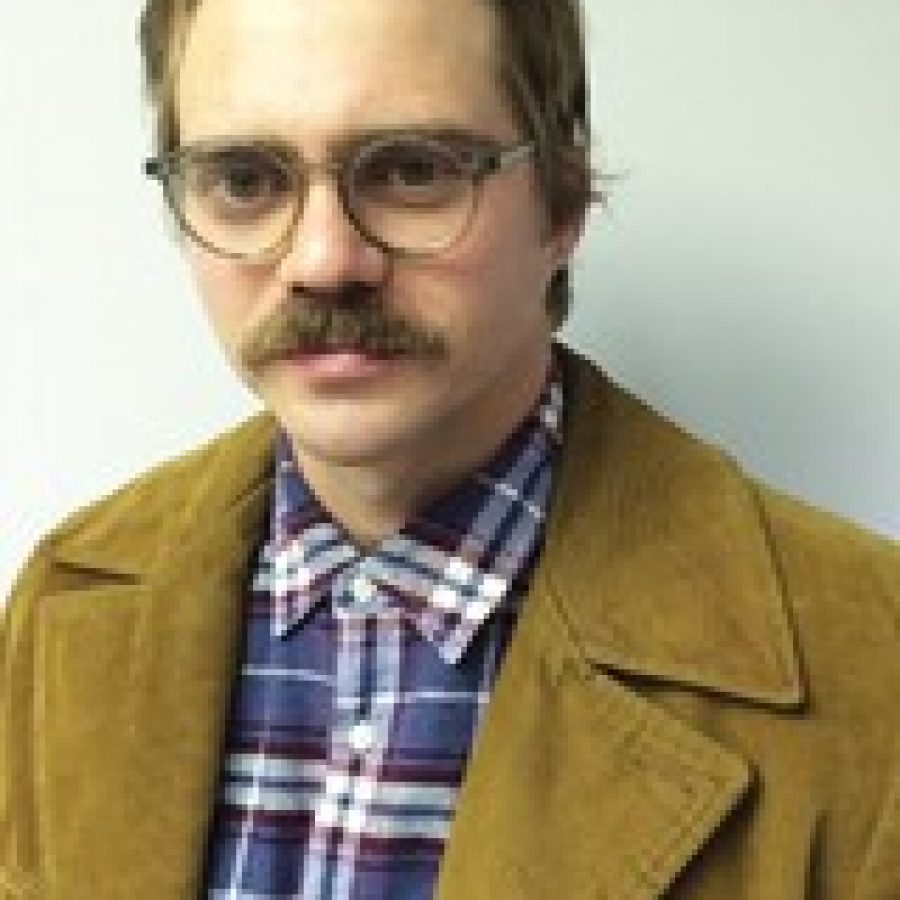 Affton native Nathan Sutton has come home from Los Angeles this Christmas to screen his award-winning movie "Autumn Wanderer."
Screenings of "Autumn Wanderer" are set for 7:30 p.m. Saturday, Dec. 28, and Sunday, Dec. 29, at the Winifred Moore Auditorium on the campus of Webster University, 470 E Lockwood Ave., Webster Groves. A question-and-answer session with Sutton will follow the screenings, which will be the first time the film has been shown to the general public.
Written and directed by Sutton, the film is about a young man, Charlie, who is struggling to deal with his father's schizophrenia, and the possibility of inheriting the disease himself, when he meets the girl of his dreams.
"He starts to develop a relationship with one of the characters in his imagination," Sutton said. "It's kind of a love story for the psychotic."
The film debuted earlier this year at the Hollywood Film Festival, where Sutton was awarded the "Emerging Filmmaker" honor. "Autumn Wanderer" also has played at the Bootleg Edinburgh Festival and the Madrid International Film Festival, where it won Best Cinematography and a Best Actress nomination for Elisha Skorman.
"We actually do have a couple big-name actors associated with the film, not A-list stars yet anyway. They wanted to work on some interesting parts," Sutton said. "Anna Camp is a regular on 'True Blood,' (and) she was in the movie 'Pitch Perfect.' Michael Mosley is a journeyman TV actor … and he's going to be the lead in Denis Leary's new show called 'Sirens.'
"We didn't pay them what they were used to getting paid, but they were part of the film because they liked the script and they liked working on something much smaller than what they're used to working on."
Sutton spent three months preparing before shooting the film.
"We spent a couple of days going to all the locations, scouting out what we were going to do," he said. "We had a shot list of every shot in the movie. It was the only way we could go. We filmed three, four takes per scene, max. The most was four takes. For the most part, you got two or three. In 12 days, you really can't do too much.
"… It was done in very long takes. The actors sat around on the set, we didn't have to do close-ups for every scene. We put a camera in the corner of the room and watched the scene play out. If I knew how much work it would be, I don't know if I would have gone through it. When we started making it, I don't know if anyone would have been able to talk me out of it. I had a couple people try to."
Sutton is pleased with the success of his film.
"We've had a really good run so far," he said. "I'm surprised we've had as much success as we have, considering how much we spent on this production. It's a point of pride for me at this point. Although you're not really supposed to talk about how much you spent to produce a film …, I think people need to be more up front about what it costs to make movies.
"This whole film was kind of an experiment to see if we could do a good film with an incredibly low budget. We shot the movie in 12 days for $12,000. We spent about $12,000 in post-production and once we got it to video on demand, we'd spend another few thousand. So the total, complete budget for the film was under $30,000. For most movies, that's lunch."
Sutton's production company has two employees — "me and my wife. We didn't do too much work on shopping the film to large companies because of the type of film it is. It's a slower, independent art film. I knew we could make this film kind of cheap. I didn't feel like we had to reach out to many places just because it was so cheap."
Sutton began writing "Autumn Wanderer" several years ago, even though he didn't consider himself much of a writer.
As an actor, he became frustrated with the industry and the types of projects for which he was auditioning.
"I've been to 300, 400 auditions and you're trying to convince yourself you're excited about something you're probably not going to call home to talk about," he explained.
That's when he started writing his script.
"A friend of mine writes and he once said there's no excuse not to write characters that other actors want to play," Sutton said. "That really stuck with me. That's what we try and do, create characters that are interesting to us. You don't mind spending two years on a project if that's the case."
Sutton, 30, graduated in 2005 from Webster University, where he became friends with his film's producer, Dan Gartner.
"We've stayed in touch with one another since, continued to work together. We're friends. There's a connection because we're friends," Sutton told the Call. "It's the first feature film for most all of us.
"Most of us have done some things already, but this is the first time we've been able to come together on a film."
Sutton wants to get back to writing in the future.
"This movie has taken up so much of my time. I spent three hours last night reading contracts for video on demand," he said.
"We have another screening in March in San Antonio. This thing is starting to wind down and then I get to get back to writing. I've got a couple of scripts I'm working on already," he added.
Tickets for the screenings may be purchased at
or on show days only at the auditorium.