Zimmerman is running for assessor again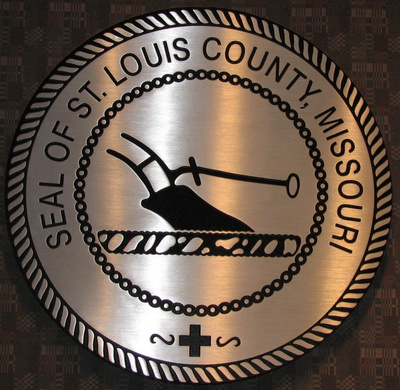 By Gloria Lloyd
News Editor
glorialloyd@callnewspapers.com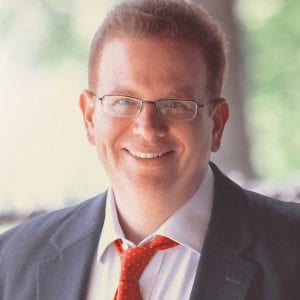 St. Louis County Assessor Jake Zimmerman, the first elected assessor in county history, is running for re-election to a third term Tuesday, Nov. 6, against Republican Dan Hyatt of Maryland Heights.
"There is no Republican or Democratic way to assess houses, there is a right way and a wrong way," Zimmerman said at the Oakville Democrats' ODO Fest last month. "There is a fair way and an unfair way. There is a way to do favors for the special interests, for the people who can afford the best lawyers, for the people who can afford tax-representative companies. And then there's the other way — the other way where you say you should be treated the same whether your property is worth $50,000 or $5 million."
For seven years, Zimmerman has said that over and over, but not all Republicans are convinced. That's why computer engineer Hyatt is running.
"We can't let Zimmerman run unopposed," Hyatt told the Concord-Lemay-Gravois GOP this summer. "In November, we'll find out if people like their assessments or whether they want to try to change them."
When Zimmerman — an attorney and former state legislator from Olivette who has a wife, Megan, and a young son — first took office in 2011, he expected to clamp down on drive-by assessments, in which assessors didn't actually visit houses. That out-of-control practice spurred the movement among property owners to make the assessor position elected in the first place.
Zimmerman calls that misbehavior "stupid government tricks." And he says he ended those a long time ago.
What he didn't expect beyond that initial recalibration of the assessor's office was a series of battles he says he's waged for the little guy against the "bigger guys on the playground" — large property owners who tried to game the system.
"If you let them get away with whatever their game is, then everybody else pays more," Zimmerman said. "I didn't see the casinos coming. I didn't see the people hiding their airplanes coming. I didn't see the fake farmers coming. I didn't see the fake charities coming."
He mostly won all those battles, although some — such as those against senior-living centers — are still ongoing. One of his latest battles was waged with Lindbergh Schools against Friendship Village.
"That's not fair to all the other taxpayers in the Lindbergh School District" if Friendship Village is undervalued, the assessor noted.
But Hyatt accuses Zimmerman of intentionally inflating tax assessments to bring more money in for County Executive Steve Stenger to spend.
Specifically, he alleges Zimmerman is tipping the scales for Stenger — or as he calls it, "raising taxes to fund the Stenger machine" — along with unnamed "invisible bureaucrats" who are "playing smoke and mirrors" and inflating properties at 125 percent of their assessed value just to squeeze homeowners for more money.
"We have to pay taxes, but we shouldn't have to pay more than our fair share of taxes," Hyatt said.
But Zimmerman notes that in a recent case he won at the state Tax Commission, populated by appointees from the governor, commissioners found that St. Louis County has some of the most accurate assessments in the state. The tax panel found that St. Louis County was about 5 percent low some of the time and about 5 percent high some of the time, which Zimmerman termed "statistically perfect."
Hyatt promised to keep low property values, but Zimmerman objected to the idea.
"If I play Santa Claus and I take everybody down 10 percent next year — 'Woohoo, your value went down 10 percent!' — what will the Mehlville School District do?" Zimmerman asked. "They'll roll up their tax rate 10 percent so that they break even. Now all of a sudden I'm the jerk who lowered your property value but your taxes went up. So part of that is just kind of nonsense. But the scarier thing is not somebody doing that, which is just dumb. The scarier thing is when you lower the values selectively — when you lower the values for your buddies or the politically connected."
If he artificially lowered everyone's property value, it would also discriminate against property owners who sell their house and would get hit with the true assessment, Zimmerman said.
The cronyism allegation dates back to the first assessor race.
"They can decide for themselves," Zimmerman says of voters. "Have I behaved over the last seven years like someone who is someone else's political plaything? Or have I behaved like someone who wants to do the right thing?"
Despite claims that he would be the "puppet" of then-County Executive Charlie Dooley, Zimmerman once took on Dooley's appointees on the county Board of Equalization after they granted a large tax giveaway to county casinos, he said.
He endorsed Dooley over Stenger in 2014, and his campaign website shows him pictured with Stenger's chief critic in county government, 1st District Councilwoman Hazel Erby, D-University City.
Hyatt promised, "I would represent the people, not Steve Stenger — not Steve Stenger's budget."
But Zimmerman countered, "Sticking a thumb on the scales to do whatever Steve wants? Anybody who knows county politics knows that that's obviously not true."
Most tax dollars in the county don't even go to county government, he noted: Roughly three-fourths of taxes each year go to school districts and fire districts, and as an elected assessor he said he doesn't benefit by favoring those districts at the expense of taxpayers. Plus, the county assessor doesn't set tax rates.
Most of his trained assessors are actually Republican and live in St. Charles County to avoid a conflict of interest, he added.
But to Zimmerman's challenger, the fight is also personal. Hyatt is upset that he received higher-than-expected assessments on several properties he owns.
"If you liked your assessments last year and your friends liked your property assessments last year, especially on your real estate — you keep your assessor," he said. "If you're like me and you about died when you saw some of your assessments and you don't want the same next time, vote for Hyatt."
He pledges to hire federally approved bank appraisers to come through and spot-check assessments to "see which of all of the appraisers for the county are doing it right, or are they doing it 50 percent or 75 percent high?… I would trust bank valuation over the government's valuation."
Zimmerman, however, said he's happy to stand on his record.
"For as long as I am your county assessor, no matter what may swirl around us in county politics or anywhere else, I pledge to you to continue to fight for fairness, accountability, integrity and responsiveness," he said at ODO Fest. "If that's what you want out of your elected officials, then I'm honored to have your support one more time."