Warrant to seize Stenger's cell phone details other crimes he could have been charged with
By Gloria Lloyd
News Editor
glorialloyd@callnewspapers.com
A warrant unsealed Tuesday to seize former St. Louis County Executive Steve Stenger's cell phone provides more detail on how federal agents built the corruption case that brought down Stenger's administration in county government and could send him to federal prison.
U.S. Magistrate Judge Shirley Mensah authorized federal agents to unlock and access Stenger's silver iPhone X by pressing his fingers to the touch ID sensor or holding the phone up to his face to unlock it with the Face ID feature.
The warrant was issued at 5:02 p.m. March 20, the day before a wide-ranging subpoena was handed to county government to provide documents, text messages and records related to every county contract and deal since Stenger took office Jan. 1, 2015.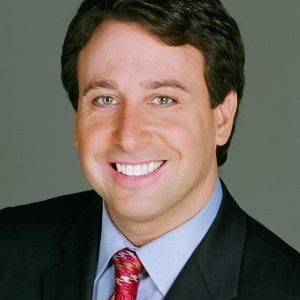 "The person to be searched is Steven Stenger," FBI Special Agent Andrew Ryder wrote in a 27-page affidavit outlining probable cause for the search, describing Stenger's height and weight and attaching a photo familiar to readers of The Call — Stenger's campaign photo dating back to when he was a 6th District County Councilman. Ryder is the chief of the white-collar crime division in the St. Louis FBI office.
But it was not the first warrant taken out by the FBI in the yearlong investigation: Ryder says that courts had already ordered a "pen register" on Stenger's phone that recorded all phone numbers he dialed. By logging his calls, the FBI found that "Stenger has regular telephone conversations and text messaging with a number of political donors who have current contracts with St. Louis County and the St. Louis County Port Authority."
The warrant authorized federal agents to search Stenger and seize his iPhone before April 3. It does not specify when that search happened, although Ryder noted that the cell phones of two of Stenger's co-conspirators in the case, former St. Louis Economic Development Partnership CEO Sheila Sweeney and businessman John Rallo, had already been forensically searched.
Ryder noted that criminals often use their phones to commit their crimes and can keep years of information on phones. In Stenger's case, the iPhone in question had 256 gigabytes of storage and had been purchased July 22, 2018, to replace another iPhone.
Ryder asked the judge for the ability to "image" Stenger's phone, or make a forensic copy to analyze later. Examining the phone could take hours and might have to be done in the FBI's laboratory, he noted.
Stenger, a Democrat, pleaded guilty last week to bribery, theft of honest services and mail fraud in a plea deal with a recommended sentence of three to four years for a sweeping corruption scheme that permeated county government, as he commanded department heads and the head of the city-county joint economic development agency to steer county contracts to his campaign donors so that he could stay in power.
The county executive, 47, resigned five days before he pleaded guilty in "United States of America v. Steven V. Stenger" May 3, acknowledging that everything federal prosecutors alleged in the 44-page indictment was true. (Read his plea deal.)
FBI was looking into Stenger for other crimes
As part of Stenger's plea deal, prosecutors agreed not to charge him with any crime they currently have evidence of that happened between Oct. 23, 2014, and May 3, 2019. The warrant indicates other charges that Stenger might have faced if he had not cut a deal: Ryder wrote on the warrant application that he was investigating Stenger for the three charges Stenger ultimately pleaded guilty to, along with "theft or bribery concerning programs receiving federal funds," wire fraud and violating the Hobbs Act.
Wire fraud can include using email or the internet to commit fraud. The Hobbs Act is a 1946 anti-racketeering federal law that outlaws anyone interfering with commerce through robbery or extortion or who "threatens physical violence to any person or property" involved in commerce. Violations of the Hobbs Act can carry up to a 20-year sentence.
The warrant only asked to seize one of Stenger's cell phones. At the April 2 council meeting where the council voted to release the subpoena to the public, 7th District Councilman Mark Harder, R-Ballwin, said that Stenger carries multiple cell phones.
That is confirmed by the warrant. A partially blacked-out sentence says that someone, possibly Rallo, told the FBI that "one of the phones carried by Stenger was an Apple device."
The warrant redacts the cell phone number of the exact phone sought by federal agents, but Stenger's primary phone is an iPhone. He has used that same phone number for more than 12 years, since he first ran for office.
Weeks before the warrant was issued, Stenger noted to The Call just how available he is through his cell phone, in response to the County Council contending he was inaccessible as county executive.
"I have a cell phone and everyone's free to call me or text me any time, and they know that," Stenger said.
Agents were authorized to seize information from that phone dating back to Oct. 23, 2014, the night Rallo and Stenger met. The judge authorized them to forensically search the phone and retrieve information along with any deleted information including call logs, saved usernames and passwords, documents, browsing history, internet browsing history and IP addresses used, photos and videos having anything to do with the crimes, contact lists, address books, including deleted ones, text messages, emails, and financial information including bank records, credit card bills, account information and other records.
Assistant U.S. Attorney Hal Goldsmith said that the yearlong investigation was kept undercover to not interfere with either of Stenger's elections last year.
Prosecutors accuse Stenger of five schemes violating the public trust, all centering around Sweeney and her roles as CEO of the Economic Development Partnership, executive director of the Port Authority and board member of the Land Clearance Redevelopment Authority. Four of the schemes revolve around businessman John Rallo, who over four years repeatedly pestered Stenger to give him county contracts in exchange for Rallo's $10,000 a year in campaign donations. Overall, Stenger set a record for fundraising in a county executive race by amassing more than $4 million in his campaign account for county executive for last year's races against Democrat Mark Mantovani, then Republican Paul Berry III.
Rallo and Sweeney both appeared to cooperate in the investigation against Stenger, with their conversations and text messages appearing in the indictment.
Stenger 'rarely came to the office'
After a large redacted section, the warrant states that "Stenger rarely came to the office in the months leading up to the Nov. 6, 2018 county executive election."
After defeating Mantovani in the August Democratic primary, Stenger faced Republican Paul Berry III in the general election.
Stenger lives in Clayton less than five minutes away from the county Government Center. On Sept. 17, his Chief of Staff Bill Miller went to Stenger's house for a meeting, possibly with federal agents listening in through a wire. Goldsmith said at Stenger's guilty plea hearing that the FBI had recorded conversations at Stenger's home and office.
Miller had several questions about St. Louis County issues, the warrant states, but when he asked his boss a question, Stenger yelled, "I'm over here trying to run an election, trying to f—ing raise money." He said he had "gotten calls all f—-ing day" from donors.
One of those donors was pressing Stenger on a "rezoning issue" with the Port Authority, but the warrant blocks out information on who that donor is or what the issue was. The donor had given Stenger $78,000.
Miller repeatedly offered to handle what the warrant describes as a "bribe payment," but "Stenger declined the offer, saying he would handle it himself," the warrant states.
Agents used Stenger's cell phone bill to find a series of text messages and a phone call to Stenger that day, presumably from the angry donor.
Ultimately, the rezoning issue was halted when the County Council appointed its own Port Authority to try to oust the original one, which the council saw as being unduly influenced by Stenger.
More details on Stenger's schemes
The warrant provides new information on the pay-to-play schemes that could send Stenger to prison, beyond the details in the original indictment.
The warrant confirms that the friend who introduced Rallo and Stenger at a dinner at Sam's Steakhouse in Affton in October 2014 is Sorkis Webbe Jr. His name was abbreviated as "S.W." in the indictment.
At that dinner, before Stenger took office as county executive, Stenger told Rallo that he could ensure Rallo's insurance company, Cardinal Insurance, could land a lucrative county insurance contract because the employees involved in approval "are under me."
Rallo told Stenger that he was tired of donating money to politicians without getting anything in return, and Stenger replied, "That won't happen with me." Rallo wrote Stenger two campaign checks totaling $5,000, handing them to the incoming county executive at the dinner table.
When Stenger's efforts to award Rallo the insurance contract failed for various reasons, he concocted a plan for a $100,000 "payback contract" through Sweeney and the Port Authority, outside of the oversight of the County Council.
The warrant seems to quote Rallo admitting that his bid for that marketing contract was "complete bulls—" because he had no marketing background. Supposedly, he and his friend, talk show host Montel Williams, would help rehab public relations for the county post-Ferguson.
The warrant paraphrases someone whose name is redacted who told investigators that "the best time to ask Stenger for a contract or other benefit was immediately after giving Stenger money."
And Rallo repeatedly gave Stenger money: He was a member of the "$10,000 Club," Stenger told Sweeney — donors who gave him more than $10,000 annually.
Sweeney had to do what Stenger wanted or encounter his 'wrath'
In a section on Stenger's dealings with Sweeney, the warrant outlines what appears to be Sweeney's assessment of their relationship.
"She quickly learned that any projects that came to the Port Authority had to be run by Stenger before deciding on them," according to the affidavit. "Stenger saw the Port Authority money as the perfect place to avoid the St. Louis County Council. If Sweeney did not consult with Stenger before making a decision, the 'wrath' of Stenger would come down on Sweeney…. There were very few contracts or grants at the Port Authority that Stenger didn't personally direct. In many of these instances Stenger told Sweeney the contract/grant was for a political donor."
When Post-Dispatch reporter Jacob Barker started asking for comment about the Montel Williams contract, Stenger told Sweeney not to respond until they could talk.
"Nothing good can come of talking to him," Sweeney texted Stenger.
In a group text after the article published online but before it appeared in print, someone raised the idea that the article was a "campaign piece" for Stenger's Democratic primary opponent, Mark Mantovani.
Stenger agreed, saying the article was "basically defamatory."
Then-Partnership Vice President of Communications Katy Jamboretz weighed in on what to send the newspaper, suggesting sending the reporter a certain email that "would substantially help our case."