VIDEO: Local bowling team shatters U.S. record in Oakville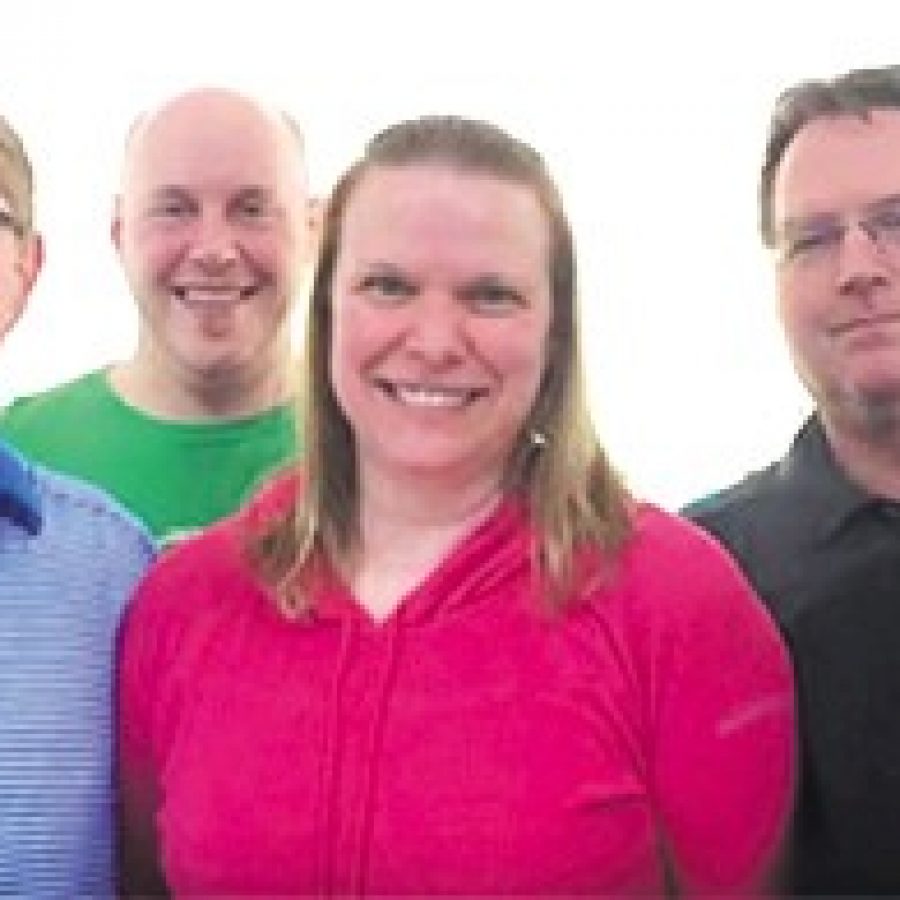 A local bowling team recently shattered a U.S. Bowling Congress record. The BJ's of St. Louis set the new record for the highest three-game series with five bowlers, rolling 3,986 March 10 at Show Me Lanes in Oakville. Jay Bradshaw had 826, Jana Luden had 805, Jim Luden had 801, Linda Bradshaw had 760 and John Bogacki Jr. had 794, which included a 300 score during the second game. The previous record of 3,937 was set March 30, 2009, by Pro Bowl West of Chattanooga, Tenn.
Members of the BJ's, above from left, are: Jim Luden, Bogacki, Jana Luden, Jay Bradshaw and Linda Bradshaw.
During the record-smashing performance, the group came just two strikes shy of tying the 142-strike record for total strikes in a team series, held by Pro Bowl West and Westgate Bowl of Grand Rapids, Mich., the U.S. Bowling Congress said in a news release.
The BJ's set the record for best score for a three men/two women series, and Linda Bradshaw set a record with her 760 score on her low series. She dethroned Nate Burch of Grand Rapids and Anthony Reviere of Chattanooga to set the record for "highest low player in a five-player team series. The previous record was 748.
The Ludens became just the third husband and wife to roll an 800 series the same night, following Ed and Nan Fritchey of St. Louis (836 and 835) and Chris and Stefanie Johnson of Grand Prairie, Tex. (both 803).
In addition to the national records, the BJ's broke the Missouri state record for highest team score previously set by the legendary Budweiser Beer of St. Louis bowling team on March 12, 1958.
According to a news release from the USBC, the Budweiser team is arguably the greatest five-player bowling team in history, comprised of five USBC Hall of Famers: Ray Bluth, Don Carter, Tom Hennessey, Pat Patterson and Dick Weber.
The anchor of the BJ's, Bogacki, who bowled a 300 game during the record-setting series, said in the USBC release that he was lucky enough to meet Weber before Weber's death, and he considers it an honor to break a record held by such a legendary bowling team.
"To be associated with him and to beat their team score is a pretty cool feeling and a neat accomplishment," Bogacki said.
Bogacki added that he has known most of his bowling group for more than 25 years and has bowled with and against them at a variety of leagues and tournaments in the St. Louis region.
He has known the Bradshaws since he was a youth bowler, and he wanted to finish up as well as he could for the team, Bogacki said.
"I was just trying to finish it out," Bogacki said. "That was all that was on my mind. I just wanted to do my part and get all I could get because I knew we were going to be close to potentially having an all-time record. It was cool and fun to do it with the people I bowled with. We've known each other for a long time, and it's been a fun year bowling with them."
Bogacki's teammate Jana Luden kicked off the final game of the team's brush with history by bowling 10 strikes in a row.
"To see the reaction of everybody else in the bowling alley was just amazing," she said. "I was the second bowler and watched the last three all get the first two strikes in the 10th. It's really wonderful to do this with such good friends, who are really close. Jim and I were in Linda and Jay's wedding and they were in ours. We've bowled with John for many years, too, so it was a really nice experience with our friends."
The team nearly set the record earlier in the season when they posted a 3,813 series, just shy of the mixed-team category record. That score broke the Show Me Lanes house record, which the team later topped.