Tripping seniors could make them steadier on their feet — at least that's the idea behind ActiveStep, a modified treadmill designed to help seniors and others with risks of falling become more stable on their feet.
The first ActiveStep in the Midwest outside of a laboratory is the centerpiece of newly opened business HouseFit, 3809 Lemay Ferry Road, 63125. The ActiveStep was installed Nov. 30.
The ActiveStep was developed by Simbex in collaboration with the Clinical Biomechanics and Rehabilitation Laboratory at the University of Illinois at Chicago. It is essentially a computer-controlled treadmill that simulates common balance problems, such as being bumped from behind, slipping or stumbling over an obstacle, according to Simbex, one of the developers of the ActiveStep. It uses mock falls called perturbation-based balance training to strengthen recovery reflexes.
Geriatric physical therapist Beth Templin, the owner of HouseFit, was not a stranger to the concept of using obstacles and other balance challenges to strengthen seniors' reaction reflexes. A New York Times article shared with her by friends about fall clinics in the Netherlands prompted Templin to research if any similar concepts existed in the United States. While she was unable to find anything outside of a lab setting, in her research, she learned about the ActiveStep through a CBS report and knew she had to get her hands on one for her practice.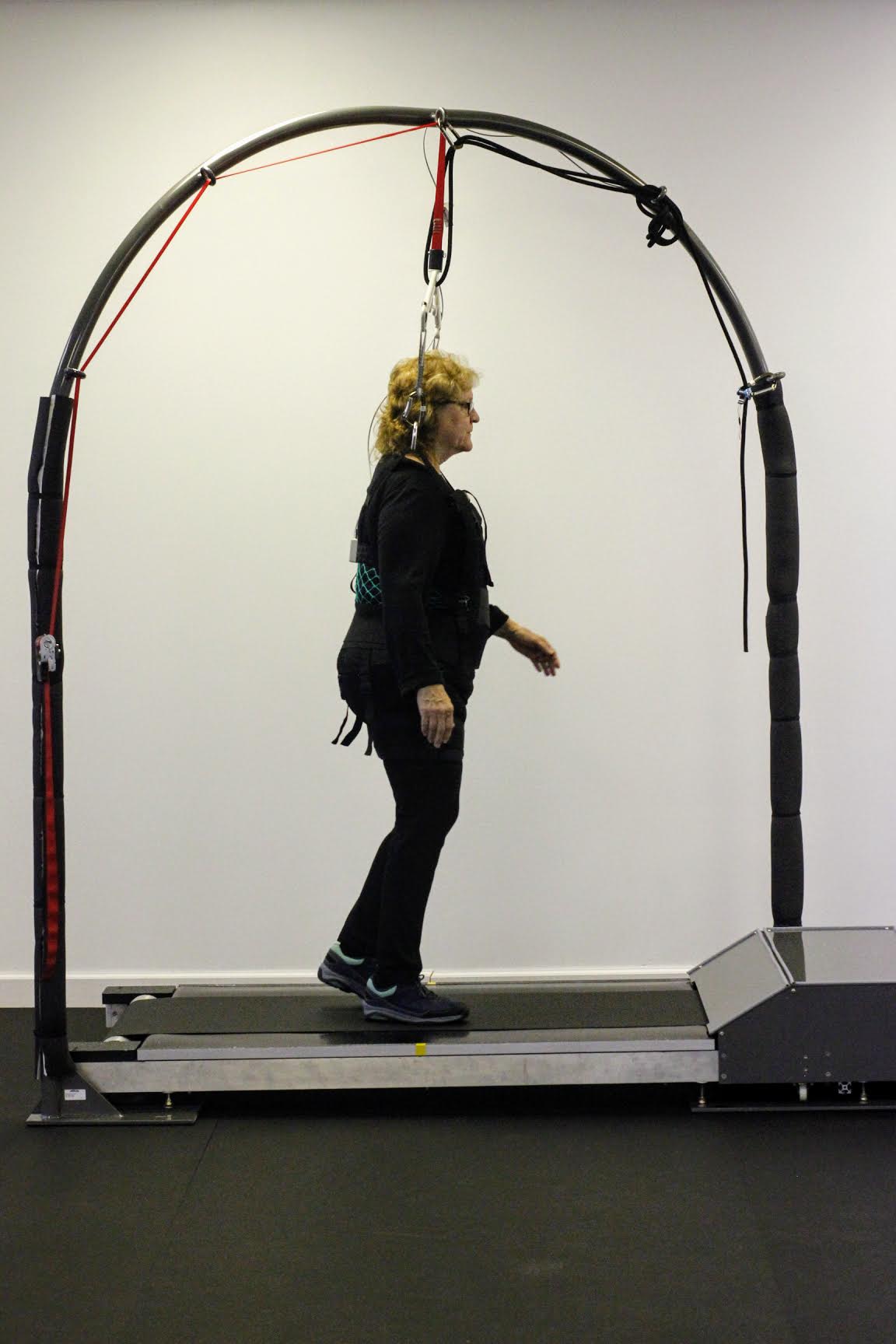 She estimates there are currently only about 20 ActiveStep machines in the U.S., with the majority of them in private research labs.
"We are the only people in the entire Midwest to have one outside of a lab setting," she said. "We can educate the community that this might be a good option for them, that this is something they can do to be proactive and they have the choice to go to it versus maybe being recruited for a research study."
According to the Show Me Falls Free Missouri Coalition, falls are ranked as the leading cause of injury deaths among people 65 and older. The rate of injury by falling is 31 percent higher in Missouri than the national average.
"It's not only a huge concern for older adults in general but specifically here in Missouri, we are failing miserably at keeping our older adults steady," said Templin.
Patients are attached to the ActiveStep with a safety vest and are then led through a series of challenges, such as bumps from behind, slipping or stumbling. Sensors in the vest and on the treadmill measure the baseline of the patient's recovery reflexes.
From there, the patient is gradually introduced to more difficult challenges over multiple sessions.
In studies, participants who used the ActiveStep saw a 29-percent reduction in falls over three months and 25-percent stability improvement.
"They might need one to four visits up front to make sure that they're passing it all in different directions but after that, their reflexes stay tuned up for six months," said Templin. "It reduces their fall risk and their fall rate, so the actual number of falls they have. It's pretty powerful information."
Acquiring an ActiveStep was a bit of a challenge for Templin, who reached out for one in February but did not receive one until November, to the tune of $86,000.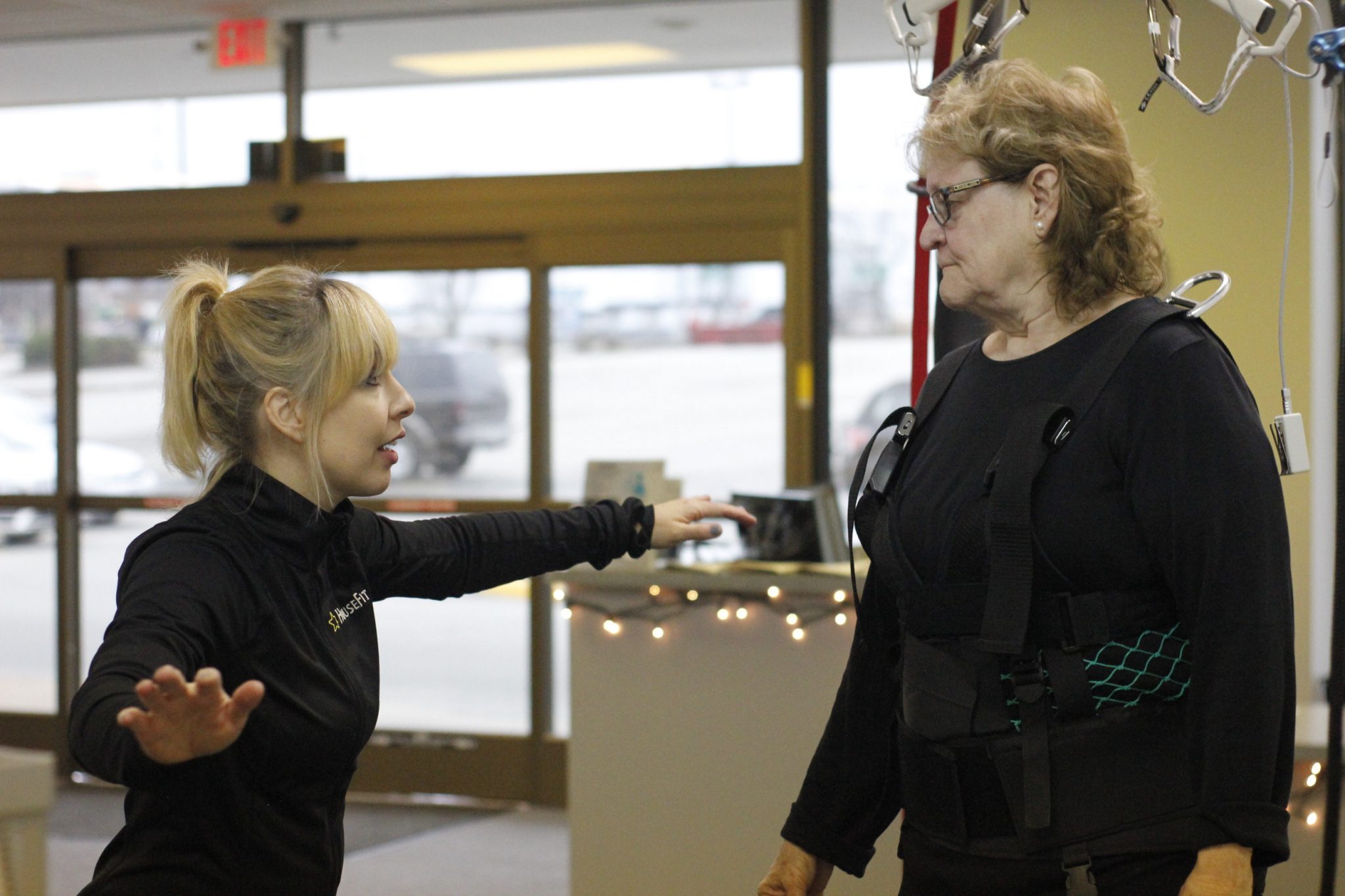 However, the challenge and costs have been worth it.
"We're really trying to be ahead of the curve," she said. "We're taking the risk in getting out into the community, and now it's just our job to let people know it's out there, what the huge benefit of it is and how it can really impact their life."