Stenger coveted 'metro mayor' position
By Gloria Lloyd
News Editor
glorialloyd@callnewspapers.com
In a prison-time recommendation ahead of sentencing this week for former County Executive Steve Stenger on corruption charges, federal prosecutors outlined Stenger's attitude toward St. Louis County and Better Together's city-county merger.
Although Stenger promised several lofty ideals behind Better Together's proposed city-county merger at its January kickoff, including eliminating racial disparities and increasing the region's economic prosperity, even advocating for Better Together was in keeping with Stenger's single-minded attention to his campaign donors, the government memo says. The nonprofit's primary backer, billionaire megadonor Rex Sinquefield, had also donated nearly $700,000 to Stenger through various organizations.
In a wiretapped private conversation Nov. 7, Stenger said, "I'm trying to get the amendment to be drafted so I'm the leader. I don't want some f—ing last minute change f— me over."
The amendment was set for a statewide vote in 2020.
On Dec. 6, he said, "I could give a f— about 2020. I'm in the amendment. People are going to have me whether they like me or not…."
And to make sure Sinquefield stayed on board with Team Stenger, the county executive came up with a plan, prosecutors said: Create an "insurance policy" by hiring the husband of Sinquefield's chief of staff to a county job doing nothing.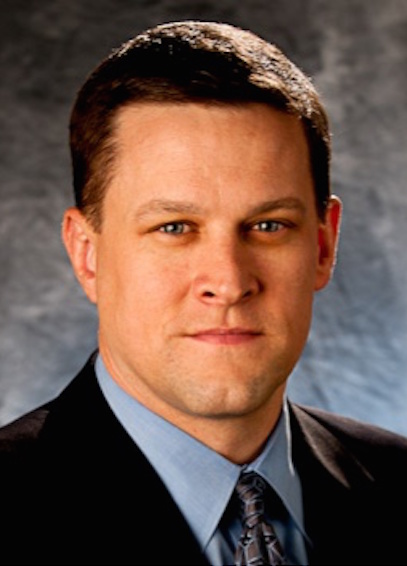 That employee, referred to as "John Doe" in the memo, is Lance LeComb, the longtime former communications director for the Metropolitan St. Louis Sewer District who is married to Mary Ellen Ponder, who works for Sinquefield.
Stenger lured LeComb away by hiring him for $130,000 to the lofty title of "senior policy adviser for administration and strategic initiatives," but he didn't actually want LeComb to do anything.
And Stenger told his two right-hand men, Chief of Staff Bill Miller and Chief of Policy Jeff Wagener, that LeComb was only an "insurance policy" that signaled to Sinquefield and Better Together that he trusted them, and they should trust him back and keep him as metro mayor in their plan.
The memo says LeComb didn't realize the role he played in the scheme, thinking that he had actually been hired to genuinely work for the county. Instead, he was assigned to work on Better Together projects alone.
"I just want him to shut up, and make your 130 grand and leave everybody alone. Quit doing what he's doing. If he doesn't like it, I guess he could go somewhere else, but I'd rather have him stay, then I can get my money," Stenger told his staff Nov. 8. "Just enjoy himself, enjoy the chain of command. Some people are here because they're married to the chief of staff of Rex Sinquefield, and you're one of them. Calm down."