Sifton won't run for governor, throws support to Galloway
After exploring a run for governor himself, Sen. Scott Sifton threw his support Tuesday to Missouri state Auditor Nicole Galloway as the Democrat challenging Gov. Mike Parson in 2020.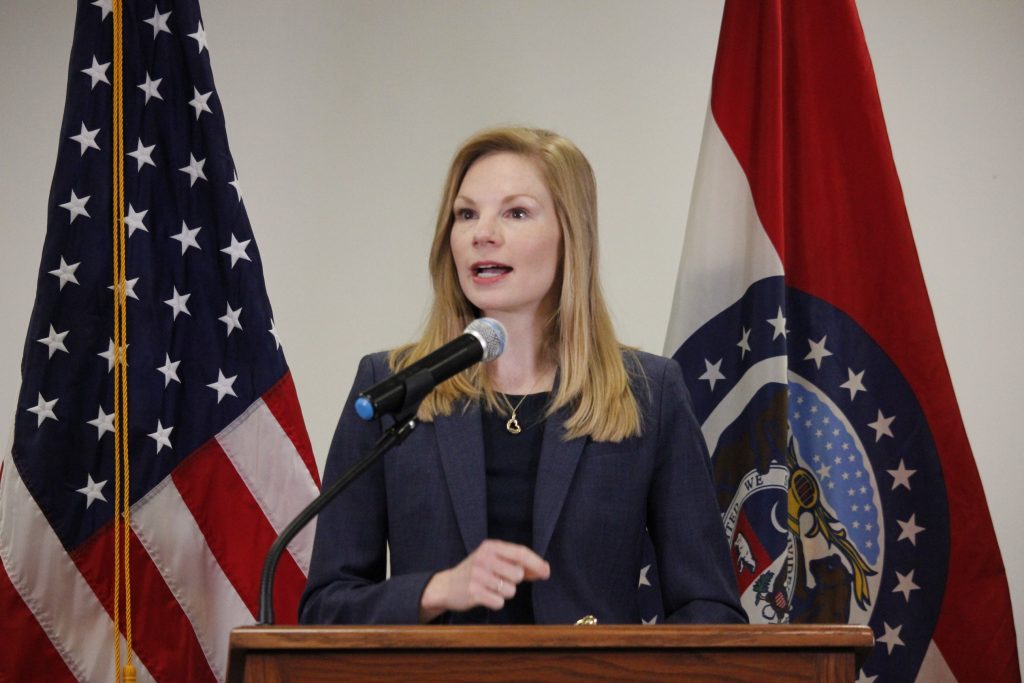 The move could allow Missouri Democrats to avoid a Democratic primary in the 2020 race to take on Republican Parson, who took office last year after former Gov. Eric Greitens resigned in disgrace. Parson was lieutenant governor.
"I am grateful to all who have given their encouragement and pledged their support" to his run for governor, which was never formally announced, Sifton said in a news release.  "Nicole Galloway is the right person to lead the Democratic ticket in Missouri in 2020. I look forward to campaigning relentlessly to help get her elected."
Galloway has not formally announced a run for governor, but has regularly criticized Parson in recent months. The head of the Missouri Democratic Party said in a Post-Dispatch article last week that she would run.
Sifton, a Democrat from Affton, was set to be term-limited out next year in the 1st Senate District he has represented since 2012, which encompasses most of South County along with areas like Brentwood and Maplewood. Before that, Sifton served in the Missouri House for two years and on the Affton Board of Education for nine years.
A former attorney for Husch Blackwell, Sifton once before also pulled out of running statewide to make way for another Democratic candidate. Leading up to the 2016 election, he was running for Missouri attorney general against St. Louis County Assessor Jake Zimmerman. Sifton pulled out of the race to make way for Zimmerman and seek re-election to his Senate seat again, then ultimately endorsed primary winner Teresa Hensley over Zimmerman. Hensley lost the general election to Josh Hawley.
Sifton emphasized his consideration of running had been subject to Galloway's intentions all along. "There was never any doubt that I was going to be with Nicole if she ran, and I made that clear from the beginning to all who asked." 
Sifton pointed to Galloway's record as state auditor and success running statewide in 2018 as reasons to support her.
Galloway was the only Democrat to win statewide in 2018, winning election against Republican challenger Saundra McDowell.
Galloway and Sifton working toward common purpose is nothing new, Sifton said in his announcement.
Sifton has filed Senate legislation written by Galloway providing for greater transparency in public bidding. 
"Republicans may be disappointed to learn Missouri Democrats are united going into 2020, but I assure you their disappointments are only beginning," Sifton said.
Sifton indicated he has not ruled out the possibility of running for higher office in 2020. "One major life decision at a time," he said. "I'm not one to run for the sake of running."