Share your news with The Call: engagements, weddings, anniversaries, births, obituaries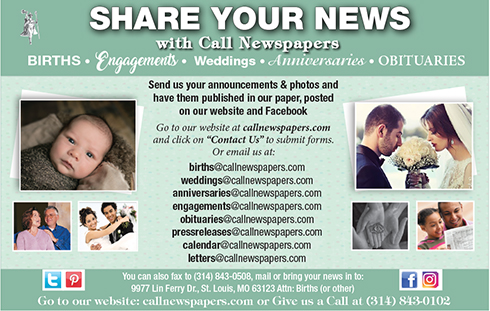 Share your news with Call Newspapers!
Send us your announcements and photos for births, engagements, weddings, anniversaries and obituaries, and have them published in our newspaper, posted on our website and Facebook.
Use the link here to access our online submission forms, or email us at:
anniversaries@callnewspapers.com
engagements@callnewspapers.com
pressreleases@callnewspapers.com
You can also fax to 314-843-0508 or mail or bring your news to the dropbox at 9977 Lin Ferry Drive, St. Louis, MO 63123 Attn: Births (or other).