Second teenager charged in airport crash that killed Lemay boy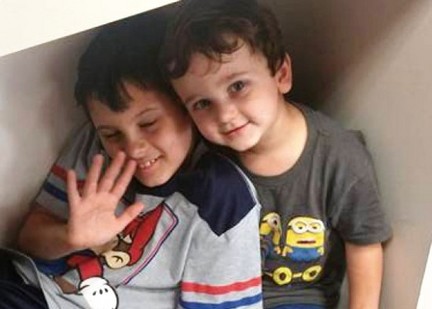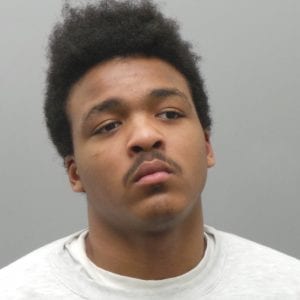 A second teenager was charged with murder Wednesday for leading Normandy police on a chase near the airport last spring that killed a Lemay boy and severely injured members of his family.
Police allege Brian Booker, 16, was one of three teenagers who led the Normandy Police Department on a police chase near St. Louis Lambert International Airport April 25, when they hit a car, killed a boy and seriously injured the boy's family of innocent bystanders who were returning to Lemay from a vacation to Disney World in Florida.
Caleb Lee, 9, a fourth-grader at Forder Elementary School in the Mehlville School District, died of injuries from the crash May 5.
Booker, who gave his address as the 2900 block of Lynnhurst in north county, was charged Wednesday with one count of second-degree murder, one count of tampering with a motor vehicle and three counts of second-degree assault. He is being held on a $750,000 bond. Darian Cummings, 17, St. Louis was charged Dec. 8 with one count of second-degree murder, one count of first-degree tampering with a motor vehicle and three counts of second-degree assault. He is still being held on a $1 million cash-only bond.
Caleb's mother, Candice Lee, 30, was hospitalized in critical condition after the crash. His brother Evan, 5, was in critical but stable condition. The fourth passenger, the boys' aunt Brittany Lee, was stable at the scene with only abrasions and lacerations.
Cummings, then 16, who was driving, was taken into custody along with Booker, then 15, and a girl, 15, directly after the crash.
Booker has just now been certified as an adult to be charged in the crash, police said.
The St. Louis County Police Department conducted the investigation and released new details about what happened in the juveniles' car, a silver 2010 Toyota Rav 4, during the crash.
Police allege that Cummings carjacked the Rav 4 in St. Louis city at gunpoint at 3:06 a.m. April 25. Cummings was identified in two photo line-ups by the two victims of the April 25 carjacking, police said. The victims reported that they were carjacked at gunpoint by two males.
When an officer from the Normandy Police Department saw the stolen car speeding on Interstate 70 around 9:47 a.m. and tried to pull it over, police say the girl in the backseat asked the driver to pull over.
Police say Booker told Cummings, "I'm not going back to jail," and the driver said the same thing.
Cummings then led the officer on a chase near the Southwest Terminal at the airport, weaving in and out of lanes at high speeds and almost hitting other cars.
Nearing the airport, Cummings ran a red light and hit the Lees' car, police said.
The juvenile suspects were initially transported to a local hospital for treatment of their injuries. Cummings and Booker were in stable condition with abrasions and lacerations. The girl had a laceration to her head and was also stable.
Police recovered what appeared to be a handgun from the stolen SUV, but detectives determined it was a replica.