School board member pushes for changes to state's TIF law
By Mike Anthony
Executive Editor
news1@callnewspapers.com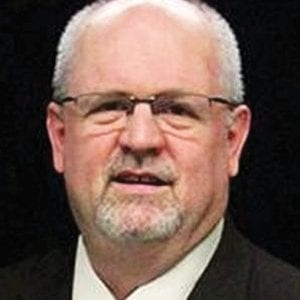 Lindbergh Board of Education Treasurer Mike Tsichlis is pushing hard for state legislation that would allow school districts and other taxing entities to opt out of tax-increment financing districts.
At the last Board of Education meeting, Tsichlis reported that he and fellow board member Christy Watz recently spoke to state legislators about the importance of passing House Bill 1236 introduced by Rep. Dan Stacy, R-Blue Springs.
In his comments, Tsichlis cited the stalled redevelopment of the former Crestwood mall site at Sappington and Watson roads.
The Crestwood Board of Aldermen voted in March 2016 to approve a redevelopment agreement with mall owner UrbanStreet Group of Chicago, which purchased the 47-acre site for $2.265 million in May 2014.
UrbanStreet proposed a $104.3 million redevelopment project that included a large retail facility that could contain a grocery store, a multi-screen movie theater, a fitness center, two dine-in restaurants, an office building, a 225-unit apartment complex envisioned as senior housing and 11 to 13 acres of open space and community gardens.
The Board of Aldermen's approval of the project included $25 million in tax incentives for UrbanStreet: $15 million in tax-increment financing assistance or a Chapter 353 tax abatement; $5 million in Community Improvement District funds; and $5 million in Transportation Development District funds.
Bob Burk, UrbanStreet managing partner, told the city's Tax-Increment Financing Commission in December 2015 that no commitments from potential retail tenants for the proposed redevelopment could be secured until economic assistance was granted for the project.
Burk also said the project would not proceed without the requested economic assistance.
The agreement with UrbanStreet included a concept site plan that calls for the developer to construct "at least 200,000 gross leasable square feet of space accommodating retail tenants …"
Under the terms of the agreement with the city, UrbanStreet is required to substantially complete the redevelopment project within 36 months, but no tenants have yet been announced for the project.
In a Feb. 22 letter to the Call, City Administrator Kris Simpson said that more patience is needed.
"We are optimistic that the developer will be presenting the city with a dynamic site plan this year," he wrote.
At the Feb. 13 Board of Education meeting, Tsichlis noted that he and Watz attended the Missouri School Boards' Association's annual Legislative Forum, which took place earlier that day in Jefferson City.
Public education currently faces many challenges, including funding, the expansion of charter schools and the possibility of vouchers for private school and home-school students, but Tsichlis said one bill really caught his attention.
"There was one bill, though, that I latched onto and my colleague here, Christy Watz, who was also there, assisted me with lobbying today. Yes, lobbying — going up and down hallways and talking to our representatives," he said. "And that's what they're there for. They're elected by us and so we were there to talk about our concerns. And we did that in the afternoon …"
Specifically, the two discussed Stacy's bill with legislators and their aides, Tsichlis said, adding that House Bill 1236, "If passed, would allow school districts to opt out of TIF funding — wooh. Now I'm going 'wooh,' it's a really important thing. We've dealt with TIF here in Lindbergh.
"Everybody knows the story about Crestwood mall," he said, noting that after the Crestwood Board of Aldermen awarded the tax incentives, including $15 million in TIF assistance, "The developer hasn't done anything. I mean, it's a big dirt pile and with nothing on the horizon there — nothing."
Regarding the Crestwood mall redevelopment project, Lindbergh officials say the school district stands to lose over $9 million during the life of the TIF, which a city consultant estimated at 15 years. School district officials contend the life of the TIF may be longer, citing a lack of cash registers at the site to retire the TIF obligations.
"So this is really important for public education because it's been shown that hundreds — hundreds of millions of dollars in state education revenues have been 'TIFted' away over the years," said Tsichlis, who served as a Crestwood Ward 4 alderman from 2013 to 2015. "And I spoke with a professor, a school board member in the Kansas City area who's been researching this for years, and, yes, in one year you can have like up to $100 million throughout the state that would be dedicated towards education go to a development project — whether that project will be successful or not.
"Some are. Gravois Bluffs was a successful TIF. But not all are."
Regarding Stacy's bill, he said, "What this piece of legislation would do would allow school boards to vote, even if a TIF has been approved, to designate, say a part of their funding for this project, 25, 50, 75 percent, even 100 percent if they really believed in it, or none at all, OK? So it gives us a place at the table — public education a place at the table when it comes to determining TIF outcomes.
"So again, we met with a lot of people. We (are) hoping this bill will make it to committee, get a hearing and make it to the floor for a vote. As I told everybody and Christy was there, too, make this a win for public education — pass this one for public education …"
Stacy's bill was referred to the House's Local Government Committee last week.
In February 2016, the Crestwood TIF Commission voted to recommend approval of UrbanStreet's proposal to redevelop the mall site — over the objections of the panel's Lindbergh Schools representatives. The commission voted 8-2 to adopt a resolution in support of UrbanStreet's request for $25 million in economic assistance.
Voting in favor of the resolution were city representatives Greg Hall and Mike Balles and county representatives Margaret Hart-Mahon, Pam Reitz, Glenn Powers, Glenn Henninger, Thomas Curran and Thomas Malecek.
Opposed were commission members Kara Horton, who then served on the Lindbergh Board of Education, and Charles Triplett, who then served as chief financial officer for Lindbergh Schools.
Commission Chairman Tim Trueblood was absent.