Schartner leads school board through a pandemic and potential facilities bond issue
Mehlville Board of Education President Kevin Schartner will once again lead the board after he was re-elected to the position by acclamation at the board's June 11 meeting.
Schartner, who was first elected to the board in 2016, was elected president last year, when he was nominated by then three-term president Samantha Stormer, who also left the board June 11. This year he was nominated for board president by newly re-elected board member Peggy Hassler, who was herself elected vice president by acclamation after she was nominated by then-Vice President Larry Felton. There were no other nominations for either role.
"I really do feel blessed to work with the members I work with. A lot of boards have infighting. … We've got seven different people and we argue a good amount, but we're not people that hold that against each other or not come to a resolution," said Schartner at the time. "I'm blessed to be in a position where I am with this board. It's a great time to be in this district doing what we're doing."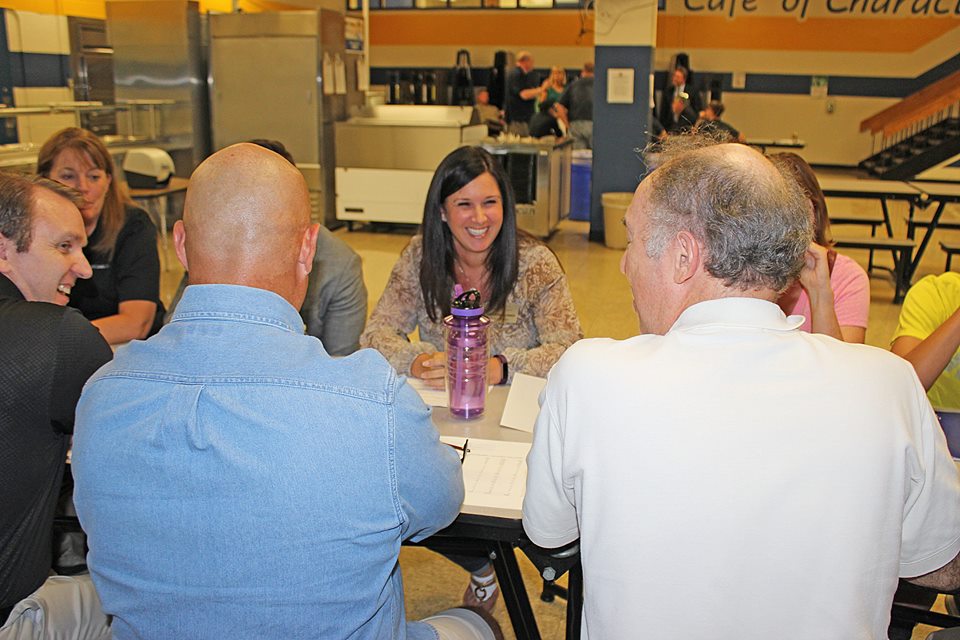 When Schartner was first elected president in April of the 2019-2020 school year, he said he wanted the role so he could contribute to improving the school district.
"I wanted to do my part too with leading the board. I want to make sure I'm doing my part to make things better, and for me this was part of it," said Schartner.
He encountered an unprecedented challenge in his first year as president when the COVID-19 pandemic forced schools to close their doors in March of this year. The remainder of the school year was conducted online.
While reflecting on his first year as president, Schartner told The Call that while the pandemic "sent the goal a bit sideways," it impressed him to see district staff — including administrators, teachers and other workers — step up to help the Mehlville community and show "why they are so good at their jobs."
The board president said, "In hard times we got to see the best of our people."
The 2020-2021 school year also comes with its own set of challenges, as Mehlville joined districts around the country grappling with how to return to school safely. Like nearly every other district in St. Louis County, Mehlville opted to begin the school year fully virtual in August, and all students returned to schools by Oct. 27, although high schools have reverted to virtual.
"I think most people want to go back to school, but student and staff safety has to be the highest priority," said Schartner.
Bond issue delayed for now
To add to the complexity, Mehlville had long planned to consider a no-tax-rate-increase bond issue for the November 2020 ballot so that the district can invest in facilities.
At Schartner's urging, the board declined to vote on the bond in August, citing concerns that while the measure would not increase the tax rate, it could be construed as tone-deaf since families face economic impacts from the pandemic. The board may revisit the measure in January for the April 2021 ballot.
Schartner first came to be known to district residents as the treasurer and data guru behind Mehlville's 2015 Proposition R campaign, drawn to become involved due to then-interim Superintendent Norm Ridder's focus on making decisions backed by data. Just as Schartner compiled data and statistics to back Prop R, he has been posting graphs to social media so district residents can track COVID-19 cases over time in Mehlville's ZIP codes. It's something he's used to doing in his 9-to-5 job working for Ameren as a wind power performance monitoring engineer, a position that revolves around data.   
Schartner's own children have been impacted by the decision: He and his wife, Beth, have two children, Thomas and Laurel. Thomas graduated from Oakville High School in the Class of 2020, missing most of his capstone graduation activities due to the switch to virtual learning.
Thankfully, Schartner was well-prepared for the challenges of president well before he took the helm in 2019, with Stormer showing him the ropes of a role that takes a lot of time but many people are unaware of.
"The president has to be about making sure that the board can do their job and be that face that the public can come to," Schartner said.