Ryan takes oath of office for second term
MFPD board secretary first elected in 2007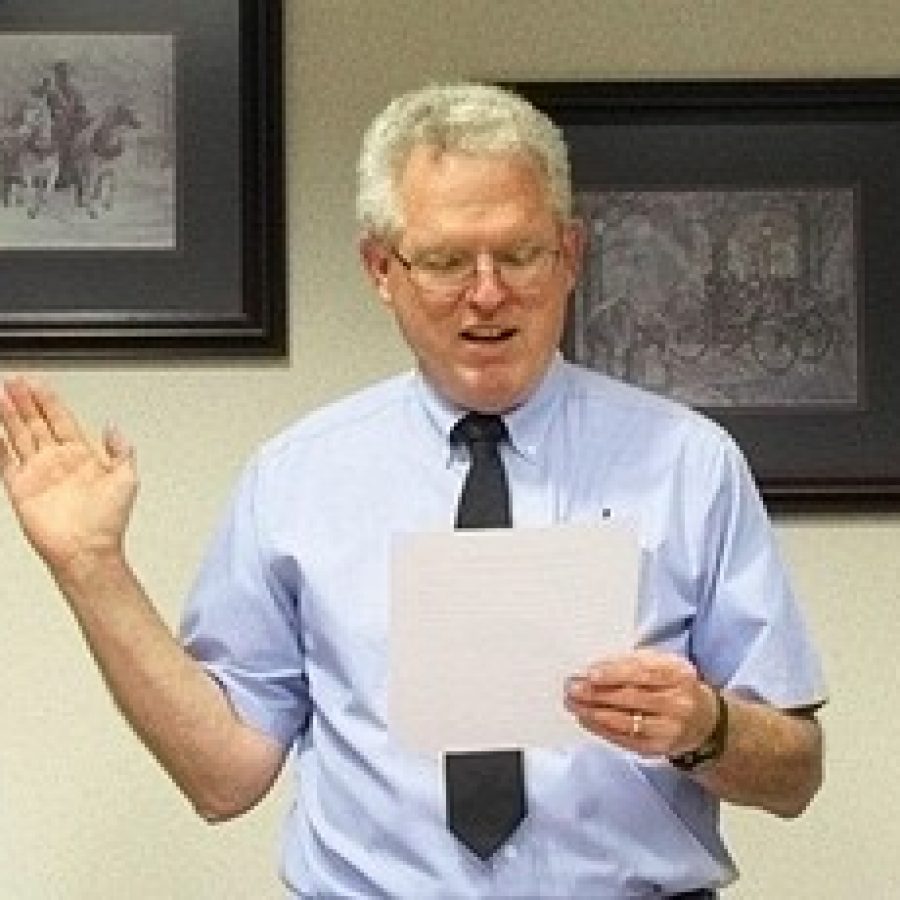 Mehlville Fire Protection District Board of Directors Secretary Ed Ryan took the oath of office for a second six-year term during a meeting of the fire board last week.
Ryan, first elected to the MFPD board in 2007, won election to a second term April 2 by defeating challenger Mike Klund. Ryan received 8,075 votes, or 63.1 percent, to Klund's 4,690 votes, or 36.65 percent.
Hilmer and board Treasurer Bonnie Stegman came to office in April 2005 as a reform slate against union control of the three-member board.
Ryan previously told the Call his re-election was a victory for the district's taxpayers, because they will continue to have representation on the Board of Directors.
Klund ran unsuccessfully in 2011 for the seat of MFPD Board of Directors Chairman Aaron Hilmer.
Klund was endorsed by the Greater St. Louis Labor Council, the South County Legislative Labor Club and International Association of Fire Fighters Local 2665.
When Klund challenged Hilmer two years ago, Klund's committee and another committee formed to support his candidacy, Friends of the Mehlville Fire District, raised more than $100,000 for Klund's campaign, mostly from donations by Local 1889 and the national IAFF. Hilmer narrowly won that race, 48.9 percent to Klund's 47.5 percent.
MFPD union employees formerly were members of IAFF Local 1889, but joined IAFF Local 2665 in September 2011.
In this year's race, Klund was supported by a new political action committee, or PAC, Citizens for Good Government. The group shares a treasurer, Jennifer Stuhlman, with the Professional Firefighters of Tri-County PAC, which donated $50,500 to the Citizens for Good Government in February, after receiving a $50,000 donation from "Mehlville Fire Fighters."
Hilmer has sued Citizens for Good Government on behalf of the district, alleging campaign-finance law violations, including an effort to conceal the source of political donations. Citizens for Good Government mailed letters and fliers endorsing Klund and attacking Ryan.