Returning power to give Flyers an edge
Lindbergh tennis team seeks success all across the board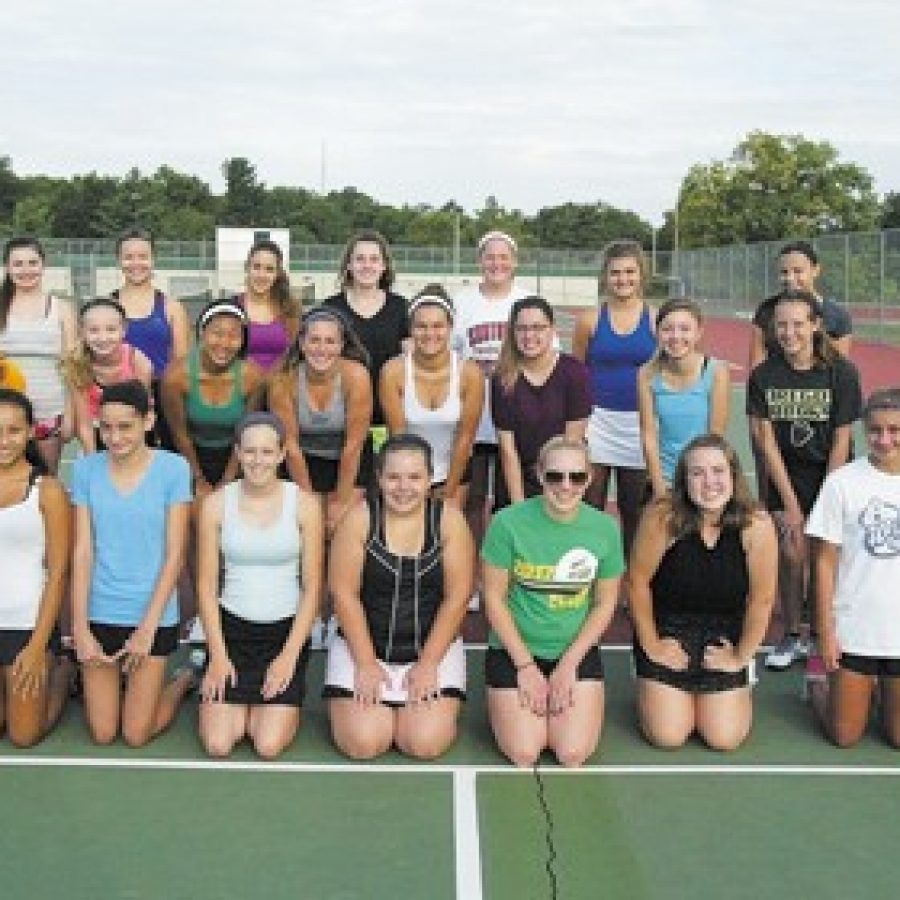 For the Lindbergh High School varsity girls' tennis team, some returning power will give the Flyers an edge, but they hope to achieve success all the way across the board in 2016.
Head coach Laura Conti said she is excited about the upcoming season and is eager to see who, besides her returning players, will step up.
"We've got our state doubles champions back and looking good, and we are returning two more girls that have some varsity experience and the other positions will be filled with some newcomers … So, I am optimistic," Conti told the Call
Senior Kat Rosenberger and her sister Alex Rosenberger, a junior, are the returning doubles champions who will help lead the way.
The two have been playing varsity tennis since they were both freshmen and won the 2015 state doubles championship just under a year ago, beating out Rock Bridge for the title. The pair ended the year with a record of 21-1 and did not lose a single postseason set.
It was their second trip to the finals, but they couldn't secure the title as they were awarded the Class 2 consolation title in 2014.
"They will help lead the way this season," Conti said of the Rosenberger sisters.
Besides the Rosenberger sisters, Hannah Clausner comes back.
"She played in the 3 and 4 positions for us last year, and is expected to do so again," Conti said.
The coach said she is impressed with the readiness level of this year's squad and is looking forward to match play.
"I think right now it's nice to see the work that they have put in the offseason, and so I think that they are more confident overall in their game," she said. "I'd like to be able to make an impact at each of the positions with the people that we have and not just at the top."