Retired Mehlville basketball coach returns to profession as an assistant at Meramec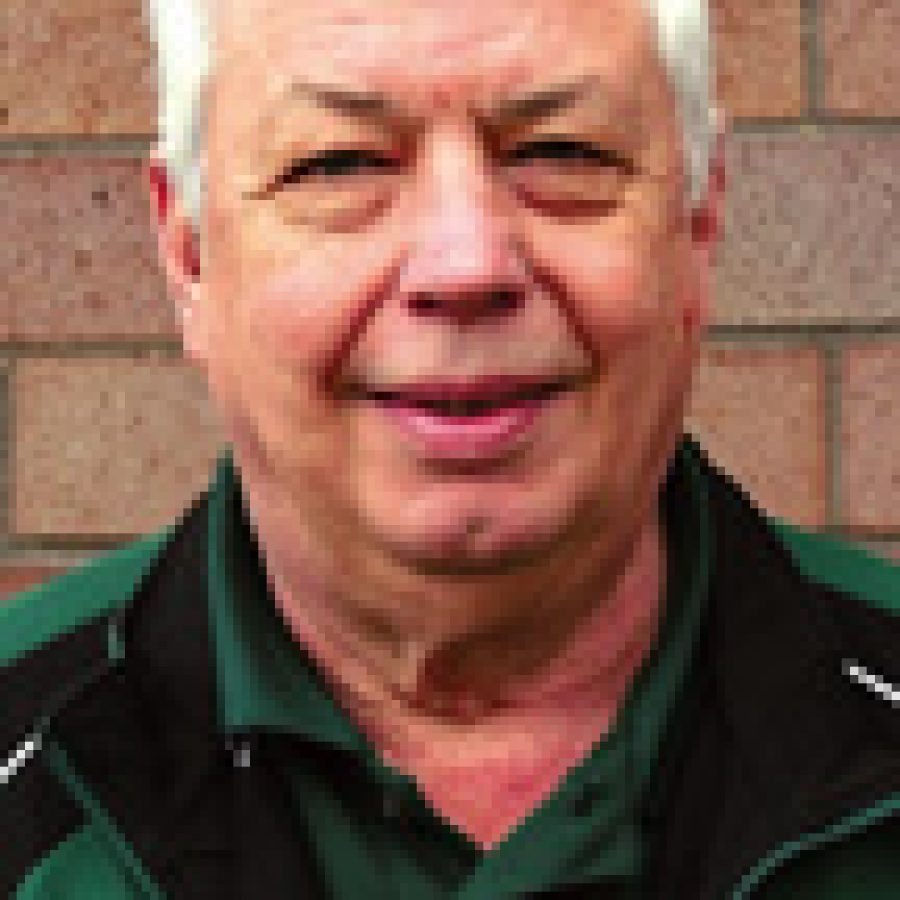 After retiring from the profession that he loved so much, it only took one year for Ed Feibig to return to the ranks of coaching women's basketball.
Feibig, who had spent five seasons as the head girls' basketball coach at Mehlville Senior High School, now is serving as an assistant coach for the women's basketball team at St. Louis Community College-Meramec.
"I had some family issues to deal with, so it was time for me to retire," he said. "But I really wasn't ready to completely quit basketball."
During his five-year tenure at Mehlville, Feibig guided the Panthers to an overall re-cord of 102-35 and two Suburban West Conference championships.
During the 2005-2006 season, he guided the Panthers to a 28-2 record and a berth in the Missouri Class 5 state quarterfinal.
Feibig's move from the high school ranks to the collegiate level is a unique story.
Mehlville graduate Michelle Senf, who's in her second season at Meramec, called her former high school coach to inform him that the Magic were looking for a new assistant coach.
"Michelle called me and said that their assistant coach had left," Feibig said. "So I applied for the job."
Including Senf, Meramec has three former Mehlville Senior High players on its roster with Jessica Steinmann and Laquisha Lewis.
"It's kind of neat because I really missed those kids when I retired from Mehlville," Feibig said.
"The difference now is that I'm an assistant coach rather than a head coach."
But he'll be the first to admit that the transition from the high-school game to the college ranks is a difficult one.
"College is a lot harder to coach than high school," Feibig said. "The kids have got to play hard all of the time because every team we play has eight or nine good players, so it's a challenge.
"I've also had to adjust to the speed of the game," he continued. "Because at every level you play, the speed changes. The rules are also different, so there are a lot of differences in strategy, but I'm starting to get it."
He's also had to deal with the issues of traveling with the team and the unique art of recruiting new players to play with the Magic next season.
"We're out of town a bit," Feibig said.
The Magic currently are 9-11 overall after falling to Penn Valley 82-56 Saturday afternoon.
But bright spots this season have included a 75-65 win over Mineral Area in late December.
"I think that was the first time that Meramec has beaten Mineral Area," Feibig said.
Meramec is back in action on the road at 7 p.m. Wednesday against Florissant Valley.