Public hearing slated on Sunset Hills comprehensive plan
Gravois/I-270 area remains opportunity site in draft plan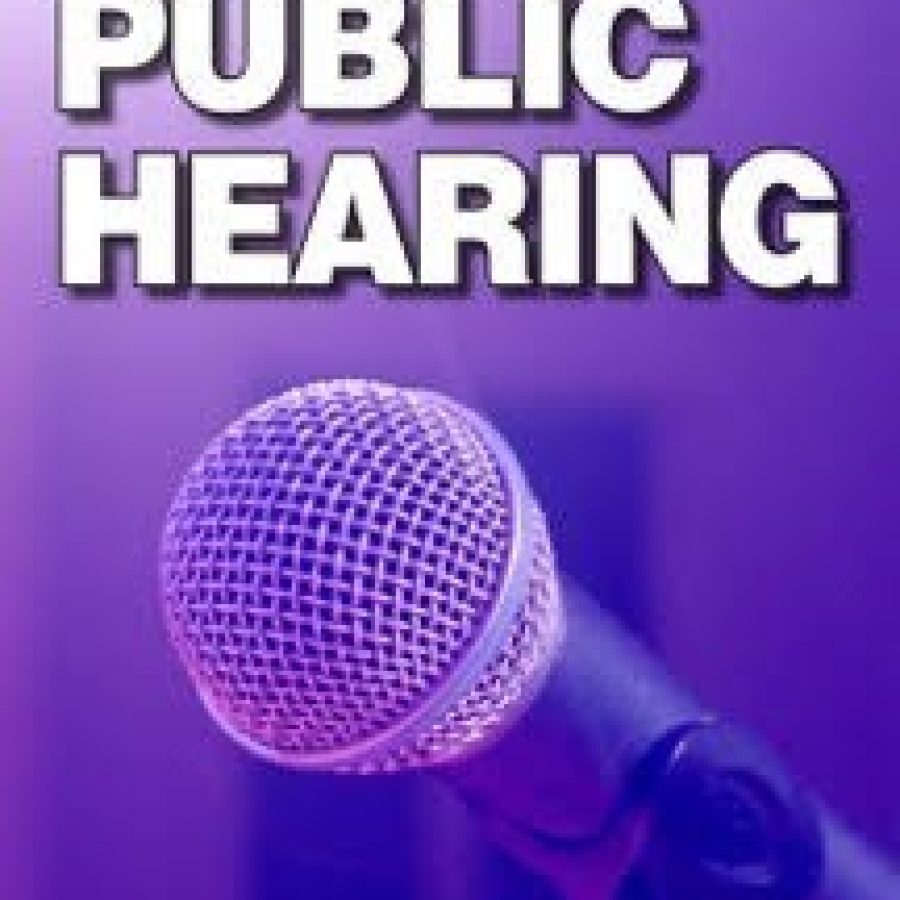 The Sunset Hills Planning and Zoning Commission will conduct a public hearing next week on the city's draft comprehensive plan.
The hearing will take place at 6 p.m. Wednesday, March 16, at City Hall, 3939 S. Lindbergh Blvd.
Representatives of Chicago-based Houseal Lavigne Associates, which formulated the draft comprehensive plan, will be available from 4 to 6 p.m. to discuss the plan with residents and answer any questions they may have.
Work on the comprehensive plan began in January 2015, and Houseal Lavigne representatives presented the draft plan to city officials during a work session in October.
The Planning and Zoning Commission began its review of the draft plan in November, and has continued to discuss it at meetings in December, January, February and March.
During its review, one change the commission requested was to maintain the Court Drive area's designation as residential. The property is currently zoned R-2 residential and the city's existing comprehensive plan, drafted in 1999, calls only for residential uses at the site.
The Court Drive area, which was ravaged by a category EF3 tornado with winds near 150 mph that ripped through the city on Dec. 31, 2010, was included as an opportunity site in one of three subareas included in the original plan.
In 2011, then-Mayor Bill Nolan established a task force after the Planning and Zoning Commission voted that June to reject an amendment to change the comprehensive plan to provide for commercial and attached-unit residential uses of the area.
The Residential Recovery Task Force was charged with studying the residential development of Court Drive and West Watson Road.
After a series of meetings, task force members voted unanimously to recommend the Planning and Zoning Commission vote to amend the city's comprehensive master plan to allow for both single-family residences and attached housing on Court Drive and West Watson Road.
In November 2011, the Planning and Zoning Commission voted unanimously to accept the task force's recommendation, rejecting two proposals for the area that involved commercial uses.
Houseal Lavigne proposed that the best use for the tornado-damaged properties was commercial. Besides Court Drive, the site includes "an existing auto service business to the north," the original draft plan stated.
"These properties can be assembled and Court Drive realigned to connect south to Old West Watson Road. This will result in a larger development site and eliminate any commercial traffic on residential streets," the original draft stated.
"The resulting site could accommodate retail and service uses that benefit Sunset Hills residents and minimize impacts on surrounding neighborhoods. Appropriate uses may include a grocery store or small neighborhood-oriented shopping center …"
In December, commission members voiced their opposition to the commercial designation for the Court Drive area.
In January, the panel voted unanimously to keep the site residential. Members Bill Hopfinger and Roger Kaiser were absent from the Jan. 6 meeting.
As such, the current draft of the comprehensive plan states, "While the site has frontage on Lindbergh Boulevard and is proximate to commercial uses, there was a strong sentiment that this was and should continue to be a residential neighborhood.
"Following several public meetings and deliberation by the Sunset Hills (Planning and Zoning) Commission, direction was given to maintain the future land use of the area as residential, which is consistent with the Residential Recovery Task Force's findings from a previous study. This location is an opportunity to add new residential units to the area."
The commission also voted 7-1 in January to eliminate a recommendation Houseal Lavigne made regarding residential properties on Deane Court. Commission member Steve Young was opposed.
That recommendation stated, "… The residential parcels on Deane Court should be evaluated for parcel assembly and conversion to commercial land uses, as part of redevelopment projects along Watson Road. Although the residential parcels west of Lynstone Place may not be included as part of a near-term commercial redevelopment, this residential block behind the Hampton Inn also needs to be evaluated …"
Commission members voted 7-1 to leave unchanged Houseal Lavigne's designation of the intersection of Gravois Road and Interstate 270 as an opportunity site.
Chairman Pat Otto was opposed.
Panel rejects concept plan
By consensus, commission members last week unanimously rejected a "concept plan" for a commercial development at the corner of Court Drive and West Watson Road.
The concept plan for 12405, 12411 and 124117 W. Watson Road was submitted by Dr. George Despotis, who was represented at the March 2 meeting by Richard Randall of Pace Properties, Jim Hall of Hall + Associates and zoning attorney John King.
Randall told the commission that he was well aware of the history of the Court Drive area, and that he was representing the Olga Despotis Trust and seven other property owners.
He proposed a 4.5-acre commercial development in which the first phase would be the construction of a First Community Credit Union on a 1.91-acre tract at the northwest corner of West Watson and Lindbergh.
"… It is my honest opinion that building a light commercial, a 9-to-5-type commercial operation, up on Lindbergh is definitely the right use for this 4.5 acres of land if it's done right, if it's buffered correctly and if everybody puts their heads together and makes it right — very hard for me to perceive homes being built on Lindbergh with that commercial across the street and with 30,000 cars a day going along Lindbergh …," Randall said.
He later added, "… I think that we have a good solution for that area for both the homeowners, for Sunset Hills and for the property owners — the eight property owners that are affected and own those properties …"
Five nearby residents spoke against the concept plan, including Ann McMunn of Court Drive, who said, "… This concept plan, to me, is basically a way for Pace and Dr. Despotis to get their foot in the door to spread this little development down Lindbergh, down West Watson, down Court Drive. I just — it's like a cancer. I think if it goes here, it's just going to continue down West Watson, down Court Drive …"