Public hearing set on Crestwood company's request to modify existing landscaping plan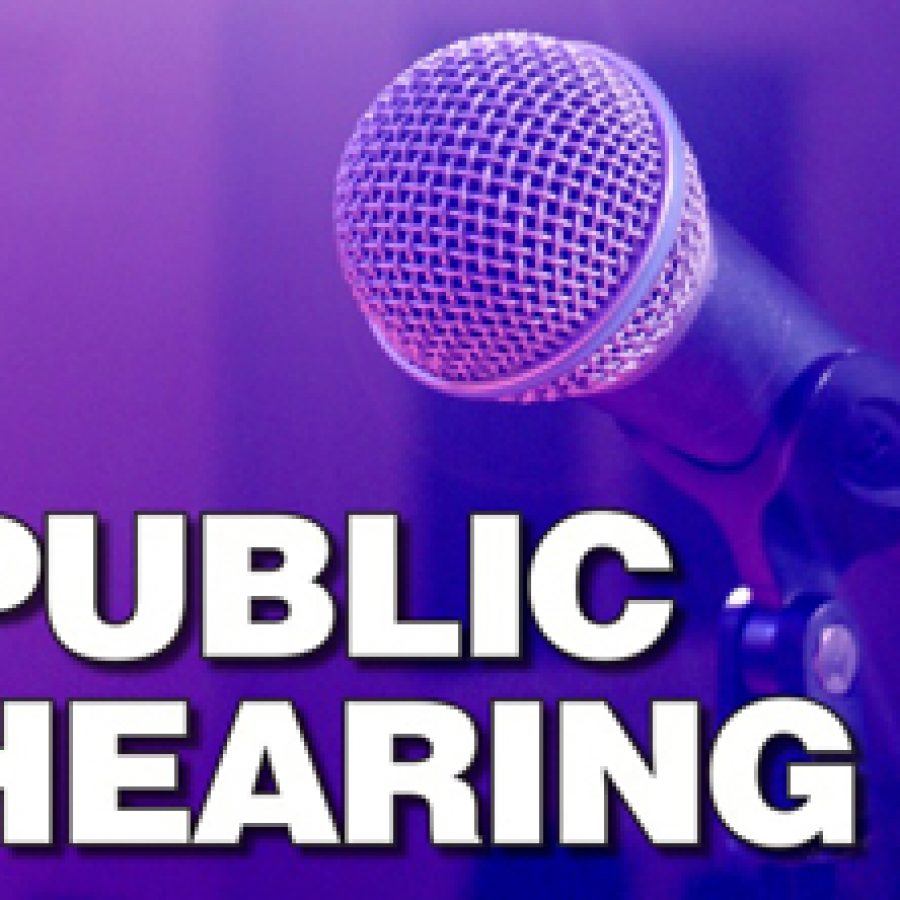 The Crestwood Board of Aldermen planned to conduct a public hearing earlier this week on a company's request to modify an existing landscaping plan.
The Board of Aldermen was set to meet Tuesday night — after the Call went to press.
Wholesale Siding Depot, 9860 Big Bend Road, is seeking to modify its existing landscaping plan at its roughly 2.65-acre site, a proposal that has drawn the ire of nearby residents who voiced their concerns at both the May and June meetings of the city's Planning and Zoning Commission.
The company's facility receives and distributes large orders of vinyl siding, accessories, windows and doors, according to City Planner Adam Jones. Modifications requested include replacing several trees and infilling bare areas with new vegetation.
The Planning and Zoning Commission voted 5-0 at its June 7 meeting to recommend the Board of Aldermen deny Wholesale Siding Depot's request because it would "adversely affect the character of surrounding commercial uses or adjacent residential uses or of the neighborhood."
Commission members Ken Lange and Andrew Meyerkord were absent.
In a June 14 memorandum to City Administrator Kris Simpson, Jones wrote that Julius Krisanic of Wholesale Siding Depot approached the city in early October about the possibility of constructing new accessory storage buildings on the south side of the Big Bend Road property, which borders residences.
In February, city staff received a series of calls from nearby residents that Krisanic was removing vegetation within a required 50-foot buffer, the city planner wrote.
"Staff visited Mr. Krisanic's property shortly thereafter. Mr. Krisanic stated he was performing maintenance on existing vegetation for safety. He also stated he was clearing the vegetation so that he may properly survey the land as a future site to build his accessory structures," Jones wrote. "Staff requested Mr. Krisanic submit a landscape plan showing his plan for replacement of trees and bushes  that act as a viewshed buffer for the bordering residential properties before he continues removing any more vegetation.
"City staff received a call from a neighboring property (owner) soon thereafter, stating Mr. Krisanic was continuing to remove vegetation. Staff then issued a stop-work order at the site."
Of the May 3 Planning and Zoning Commission meeting, Jones wrote, "A large number of residents showed up to the public hearing to voice their opposition to Mr. Krisanic's landscape plan and to let the commission know that the removal of the existing landscaping buffer had  created multiple types of issues for the surrounding residential properties. The commission tabled the public hearing until the June meeting to allow the petitioner and the adjacent property owners … time to mediate a solution."
But no solution was reached, the city planner wrote.
At the June 7 commission meeting, Jones said Wholesale Siding Depot had submitted an updated landscaping proposal.
"… It's staff's belief that the new landscape plan, with some exceptions, meets some of the stipulations of the code," he said. "My staff report, if you read the recommendation at the bottom of the staff report, is denial, discussion or possible reapplication for site-plan review or a retroactive application for variances based on several conditions down at the property. And those conditions are outlined in my staff report, including existing accessory structures."
The public hearing notices placed outside of the Board of Aldermen Chambers at the Government Center and at the property site on Big Bend Road contained some incorrect information, Jones said. The notices referenced a previous public hearing notice that stated the company planned to place gravel within the required 50-foot landscaping buffer to accommodate the size of today's semi-trucks.
"That is no longer the case," he said. "I will be re-issuing the public hearing notice tomorrow, which still leaves me within the 15 days' legal requirement to provide public notice to the public for the public hearing that will be held on the 27th of this month …"
After Jones spoke, some residents who live on Chatwood Terrace and Clay Avenue voiced concerns about the company's proposal.
Michael Morris of Chatwood Terrace read from a letter, signed by nearby residents, that was submitted to the commission at its May meeting.
"We emphatically request that the commission deny petitioner's request to lay gravel or destroy or change anything until a complete site review is completed by the city of Crestwood," he read. "We request the city review Wholesale Siding Depot's changes to its property, including but not limited to building sheds without permits, removing the greenery within a 50-foot landscape buffer, removing the greenery along grandfathered smaller visual buffers, storing trash dumpsters without containment barriers, allowing semi-trucks to stay running all night, along with personnel in the vehicles, and equipment and sheds that are not fully enclosed — all violation(s) of the (city) code …"
He also displayed photographs that showed the former landscape buffer in which the Wholesale Siding Depot property could not seen from nearby residences. That's not the case today, Morris said, since much of the vegetation that served as a buffer has been removed.
Of one photograph, he said, "… This is a view from our kitchen — open sheds. There's a Bobcat right here, and this kitchen is in a residential area, by the way — my home."
Since the vegetation has been removed, one of his neighbors on Chatwood has a direct view of Wholesale Siding Depot's loading dock, Morris said.
"… Everybody that comes into this business and does business with him, pulls straight in. They back up to his loading dock and they're looking into these homes. I don't know anywhere in St. Louis County where a commercial business has people coming to the back of the building and they have a clear view into residential homes."
Jim Duff of Clay Avenue said he sent an email to Mayor Gregg Roby, outlining neighbors' concerns about Wholesale Siding Depot's proposal. Duff said Roby called him, acknowledging he had received the letter.
"… He said, 'Hey, I got your letter. I've read it, and I just want you to know that my first priority is to the residents. It's not to Wholesale Siding. It's to the residents.' So he made that very clear …," Duff said, recounting his conversation with the mayor.
No representatives of Wholesale Siding Depot spoke at the June 7 Planning and Zoning Commission meeting.