Primaries set after filing ends for county, state and federal races
County Executive Steve Stenger will have two Democratic challengers and 21 contenders will vie to replace incumbent U.S. Sen. Claire McCaskill in the Tuesday, Aug. 7, primary election in St. Louis County.
Filing for county, state and federal offices began Feb. 27 and finished March 27.
Stenger filed to run for re-election as St. Louis County executive the first day filing was open, as did his challenger in the Democratic primary, Ladue businessman Mark Mantovani.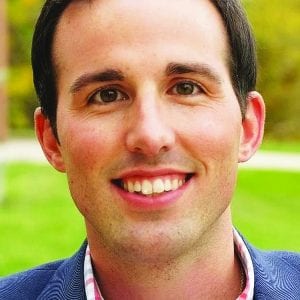 But University City real-estate agent Bill Ray waited until the last day to file.
Republicans filing include Concord resident Daniel Sampson, who has unsuccessfully run for the Lindbergh Board of Education several times in the past, and Paul Berry III, who has previously run unsuccessfully for various offices.
A potential candidate who said she might be interested in seeking the GOP nomination for the executive position, 3rd District County Councilwoman Colleen Wasinger, R-Huntleigh, did not end up joining the race.
On the Libertarian side, Nick Kasoff filed to run, as did Andrew Ostrowski of the Constitution Party.
County Council seats are up for election in the 1st, 3rd, 5th and 7th districts.
The two incumbents running unopposed are 1st District Councilwoman Hazel Erby, D-University City, and 7th District Councilman Mark Harder, R-Ballwin.
Incumbent 5th District Councilman Pat Dolan, D-Richmond Heights, whose district includes Crestwood and Affton, attracted two challengers in the Democratic primary. Running against Dolan are Michael Burton of Affton, who has repeatedly spoken in front of the County Council against a subdivision at Tower Tee, and Lisa Clancy of Maplewood.
Wasinger is not seeking re-election in the 3rd District, which includes Sunset Hills and parts of Crestwood and Concord. Former county police Chief Tim Fitch of Fenton will not have a challenger for the Republican nomination for Wasinger's seat, but will face Kirkwood City Councilman Paul Ward, a Democrat, in the general election.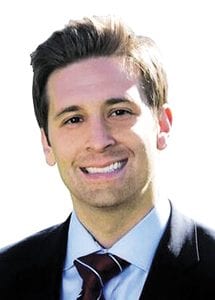 In the race for county assessor, incumbent Democrat Jake Zimmerman, who has served as assessor since 2011, is unopposed in the Democratic primary but has challengers in November. Dan Hyatt of Maryland Heights filed as a Republican, and Jeff Coleman and Theo Brown filed as Libertarians.
County Prosecuting Attorney Robert McCulloch filed for re-election. He faces Democratic challenger Wesley Bell.
Missouri House
In the Missouri House, up for election are seats held by Democrat Sarah Unsicker of Shrewsbury in District 91, Democrat Doug Beck of Affton in District 92, Democrat Bob Burns of Affton in District 93, Republican Cloria Brown of Lemay in District 94, Republican Marsha Haefner of Oakville in District 95 and Republican David Gregory of Sunset Hills in District 96.
Unsicker is unopposed in the primary but has two challengers from other parties this fall. Jennifer Bird of Crestwood filed as a Republican, and James Scarlot of Shrewsbury filed as a Libertarian.
Burns is unopposed, but other area legislators will see challengers this November.
Republican Bill Heisse of Affton filed to run for the District 92 seat held by Beck, who filed for re-election.
In District 96, Democrat Erica Hoffman of Fenton filed to challenge Gregory, a Republican from Sunset Hills who filed for re-election.
Also up for election is the District 97 seat held by Democrat Mike Revis, who won election Feb. 6 to fill the unexpired term of Rep. John McCaherty, R-Fenton.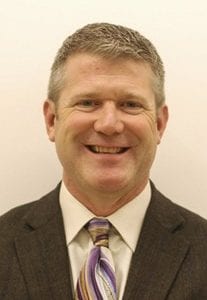 Brown announced in January that she would not run again due to health issues. She died March 18 after a hard-fought battle with cancer.
Two local businessmen filed to seek the GOP nomination for the District 94 seat, Jim Murphy of Oakville and Ron Rammaha of Concord.
Mehlville Board of Education member Jean Pretto of Oakville is the only candidate who filed as a Democrat.
In District 95, Haefner cannot seek re-election due to term limits. Filing for the Republican primary were Joe Patterson of Oakville, who is a detective with the St. Louis County Police Department and president of the St. Louis County Police Officers' Association, and Michael O'Donnell of Oakville.
Oakville resident Mike Walter filed as a Democrat. He is the former business manager of IBEW Local 1439. He announced his candidacy for the seat at a South County Labor meeting in February and kicked off his campaign with a rally at Teamsters Local 682 last week.
In District 97, Revis filed to run for re-election less than a month after defeating Republican David Linton of Fenton in a victory that got attention nationwide.
"We have to continue this fight for labor and for education," he said.
The district is mostly in Jefferson County, but includes some areas of Concord in south county around Hagemann Elementary.
Filing for the seat on the Republican side were former Arnold City Councilman Phil Amato, former Arnold City Councilwoman Mary Elizabeth Coleman and Linton, an attorney who has never held elected office.
U.S. House
A host of Democratic candidates are vying for their party's nod in an effort to unseat U.S. Rep. Ann Wagner, R-Ballwin, who is running for re-election.
Democratic candidates throwing their hat into the ring include attorney Cort VanOstran, Army veteran and south county native Mark Osmack, St. Louis elected school board member Bill Haas, political science professor John Messmer of Affton and Robert W. Hazel.
Hazel's Twitter biography says, "Looking for a cushy, part-time, retirement job with great pay & benefits, so considering U.S. Congress."