Planning commission revisits rejected impervious surface/stormwater ordinance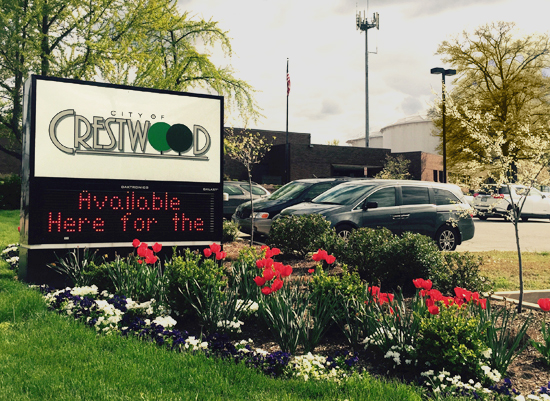 An ordinance addressing impervious surfaces and stormwater was discussed again by the Crestwood Planning and Zoning Commission June 1. 
The commission originally sent the ordinance to the Board of Aldermen in March, and the first reading of the ordinance was rejected by a vote of 1-6 in April. Most of the board felt the ordinance stunted home improvements with its restrictions.
"I worry something like that would stunt the building of additions, teardowns, sunrooms, et cetera, and make it more likely those wanting larger homes would sell and buy elsewhere rather than improving or adding on to their properties," Mayor Grant Mabie said in April. "I think stunting any citywide residential growth, the drawbacks would outweigh the stormwater benefits this would create."
Since the vote, staff has updated the ordinance to address aldermen concerns. 
When aldermen voted on the ordinance, it would have changed the city's definition of impervious cover to anything manmade including, but not limited to, "rooftops, buildings, streets, roads, decks, swimming pools and any concrete or asphalt."
Lot coverage would include all impervious cover, and measurements will be made either at ground level or the first 4 feet of a roof overhang, depending on which is greater. Maximum lot coverage will also increase to 50 percent for all residential areas. 
Changes since the first reading include the removal of swimming pools and decks from the impervious cover list for stormwater purposes, the addition of walkways and patios to the list of items that don't influence lot coverage and setting the maximum lot coverage to 40 percent on residences.
Director of Public Services Jim Gillam said the updated ordinance is meant to simplify lot coverage calculations for residents when applying for changes.
"What you have before you is trying to keep it as simple as it was before, so that it can be put together by the property owner and reviewed by staff," Gillam said. "If there is going to be any additional development that's greater than 200 square feet, they'll have to include stormwater management, so to me it's been addressed."
Gillam said the 40 percent threshold is acceptable to him as long as stormwater management features are being used.
After receiving the updated ordinance, several commissioners felt the changes were too vast to allow for a vote at the meeting.
"This is above my paygrade, but Jim (Gillam) spent a lot of time properly chastising us as a community for allowing stormwater runoff, and we're getting something back here that is way different than what we voted on," Chairman Robert Sweeney said. "I don't think this was presented to me in a fair manner where I can understand where we're trying to go with this."
One specific change that Commissioner Jordan Wilkinson said is counterintuitive to the city's stormwater efforts is the removal of pools from impervious cover definitions. He said a pool that is too large could have significant implications for nearby stormwater, so it should be moved back to the impervious cover list. 
The commission voted 7-0 to table the ordinance, citing the need for a deeper look into the changes and further aldermanic insight.