Panel eyes Freddy's Frozen Custard rezoning request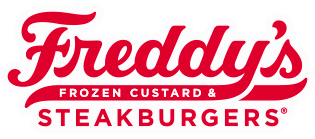 The county Planning Commission will consider a rezoning request next week for the site of the current location of Outback Steakhouse on South Lindbergh Boulevard.
A public hearing is scheduled at 7 p.m. Monday, Nov. 13, in the County Council Chambers at the Administration Building, 41 S. Central Ave., Clayton.
Freddy's Frozen Custard & Steakburgers is seeking rezoning to open a fast food restaurant and drive-thru at 5228 and 5240 S. Lindbergh Blvd.
The proposed Freddy's would be the first in south county. A location is slated soon in Collinsville, Ill., but the closest current locations are in St. Peters and Cottleville.
Developers are asking to locate the restaurant on the north side of Lindbergh Boulevard, about 360 feet east of Wisteria Lane, near Lindbergh High School.