National Newspaper Week merits look back at tariffs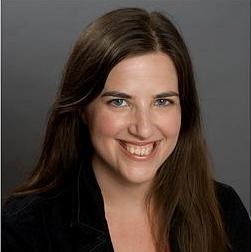 By Gloria Lloyd
News Editor
Happy National Newspaper Week!
As a weekly newspaper celebrating its 30th year in business, we may admittedly be biased toward this annual celebration's importance.
This event focused on what we see as an irreplaceable part of the American landscape takes place Oct. 7 through 13, and we believe it's a good time to mention a national decision that had devastating local consequences across the country in 2018.
At the request of one Pacific Northwest company with 300 workers, President Donald Trump's administration proposed 30 percent tariffs on Canadian newsprint that spurred untold layoffs and even caused some local newspapers to close.
Although Trump has set our letters page on fire lately, we at the Call typically prefer to keep our minds on local issues rather than national.
But sometimes national issues creep into local newspapers, whether we like it or not.
After looming over the newspaper industry for months, Trump's tariffs were thankfully blocked Aug. 29 by the U.S. International Trade Commission, which ruled 5-0 that no actual harm had been done to the small U.S. company that wanted to implement the tariffs, North Pacific Paper Co. in Longview, Washington, which is owned by New York-based One Rock Capital Partners LLC.
But by then, the damage had to some extent already been done.
For months, newspapers were forced to pay deposits equal to the tariffs when buying newsprint, which cost large newspapers millions of dollars a year and cost some local newspapers something that can't be described with a dollar amount — their entire existence.
An Ohio weekly shut down completely, while layoffs of staff at other publications far exceeded North Pacific's 300 workers.
In media coverage of the tariffs, observers pointed out in rural areas, the local weekly newspaper often serves as the area's only newspaper. And as readers of the Call know, that's not only true in rural areas.
While events here may occasionally be covered by other publications, the Call is the only newspaper keeping an eye on everything in south county from week to week.
Hopefully the U.S. Department of Commerce now recognizes these tariffs as a spectacularly misguided idea whose time will never come.
And in the meantime, we're still here. Happy National Newspaper Week indeed.