Operating tax rate drops in Lindbergh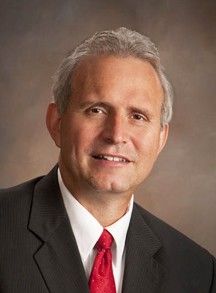 The Lindbergh Board of Education recently voted unanimously to set the district's 2017 blended operating tax rate at $3.4431 per $100 of assessed valuation, a decrease of 23 cents.
The district's 2017 debt service tax rate was established at 79 cents, an increase of 1.7 cents compared to last year.
The blended rate is used for state calculations, but not levied, and decreased due to an increase in the district's assessed valuation, or AV, according to Chief Financial Officer Joël Cracchiolo.
The district's total 2017 assessed valuation of $1,389,601,110 is up from 2016's total AV of $1,267,197,550 — an increase of $122,403,560 or 9.66 percent.
But Lindbergh's blended tax rate will decrease because the district's growth in tax revenue from increased AV is limited to the Consumer Price Index, or CPI, which is 2.1 percent this year, Cracchiolo told the Board of Education Sept. 26.
"… Because, like I said, AV has gone up, we're required to roll our levy back. So as a total rate for the district blended, I'm looking at $4.2331 this year versus $4.4461 last year …," she said.
As a result, the district's total blended tax rate — including the operating and debt service levies — will decrease 21.3 cents compared to last year.
The 2017 tax rates approved by the school board are:
• Residential — $3.2348 per $100 of AV, a decrease of 25.73 cents from the previous rate of $3.4921 per $100.
• Commercial — $3.7285 per $100 of AV, a decrease of 24.81 cents from the previous rate of $3.9766 per $100.
• Agricultural — $3.5411 per $100 of AV, an increase of 55.28 cents from the previous rate of $2.9883.
• Personal property — $3.9096 per $100 of AV, unchanged from the past few years.
Superintendent Jim Simpson noted the district's tax rate has decreased substantially.
"It is noted that we're lowering our taxes. Lindbergh's taxes are substantially lower and so as our houses gain value and then the inflation factor is added to that or multiplied in that, it all comes out to we're lowering substantially …," he said.