Oakville Senior High School's Zabek shines on the court, in the classroom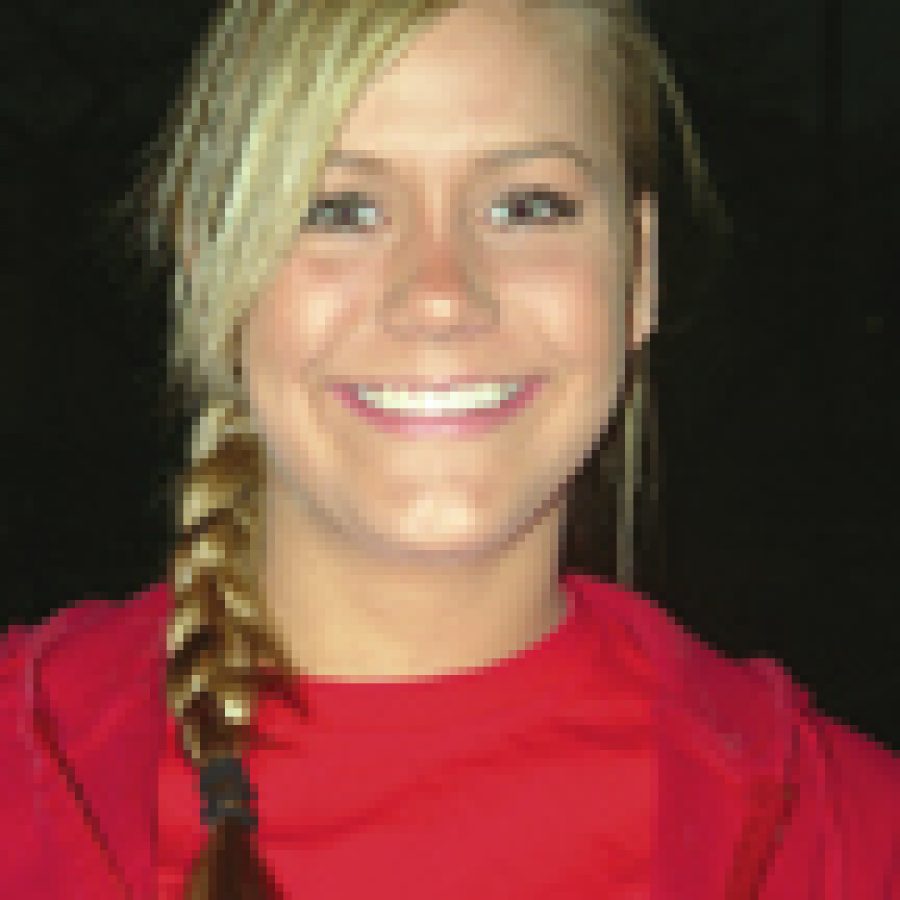 Faith Zabek has been one of the cornerstones of success for the Oakville Senior High School girls' basketball team over the past three years.
"Faith is a very hard worker and she's a great example for the younger girls on the team," Oakville head coach Ron Thomp-son told the Call. "She's definitely one of the leaders on our team."
That work ethic has propelled her from playing in one varsity game as a freshman to being a starter from her sophomore to senior seasons. As a sophomore, Zabek quickly established herself as a key figure in the Tigers' game plan as she averaged 11.2 points and 8.4 rebounds per game.
"When she was a sophomore, she was al-most like a deer in the headlights because she didn't know really what was expected of her," Thompson said. "Now she knows what's expected of her because we really do depend on her."
This season Zabek is averaging 13 points and 8.7 rebounds per game, while also re-cording 31 steals, 12 assists and five blocked shots.
In Friday night's 53-31 win over North-west, Zabek scored 19 points and pulled down seven rebounds, while also recording two steals for the Tigers.
"We really depend on her to get us some huge rebounds and baskets for us," Thomp-son said. "When she's like she was on Fri-day night, she's just unstoppable."
But her best performance of the season was her 21-point effort against Webster on Dec. 28 when the Tigers defeated the States-men 65-58.
Zabek was introduced to basketball as a kindergartner as she watched her older brothers Josh and Drew play. But it wasn't until fourth grade when she finally got in-volved with organized basketball through the Upward basketball program.
"My brothers always played … I got in my first league when I was in fourth grade," Zabek told the Call. "Now I play for the St. Louis Rockets AAU team."
She also plays on the girls' volleyball team at Oakville as a right side hitter. This past season she recorded 43 kills, 52 blocks, six digs and three assists in 60 games played for the Tigers.
But there's much more to Zabek than her accomplishments on the court.
The daughter of Don and Sandy Zabek currently boasts a 3.77 grade-point average and is the minister of finance for the National Honor Society.
Zabek is also a member of the Com-munity Problem Solvers and is on the Senior Exec Committee.
After graduating from Oakville this spring, Zabek plans to attend DePauw University in Greencastle, Ind., where she hopes to major in Psychology. But as far as playing basketball at the collegiate level goes, she's still undecided.
"I wanted to go to a smaller school and I used to live in Indiana, so my mom knows people who went there," Zabek said. "As far as playing basketball, I really haven't decided for sure."
But the main focus for Zabek and her teammates right now is finishing the regular season on a strong note and then winning the upcoming District 5 tournament.
"I'm really happy with our team and thought that we played really good on Friday," Zabek said. "Hopefully we can win district because that's our goal this season."
Zabek and the Tigers will be back in action Friday when they play host to Fox at 6 p.m.