Oakville golfer finishes 11th at state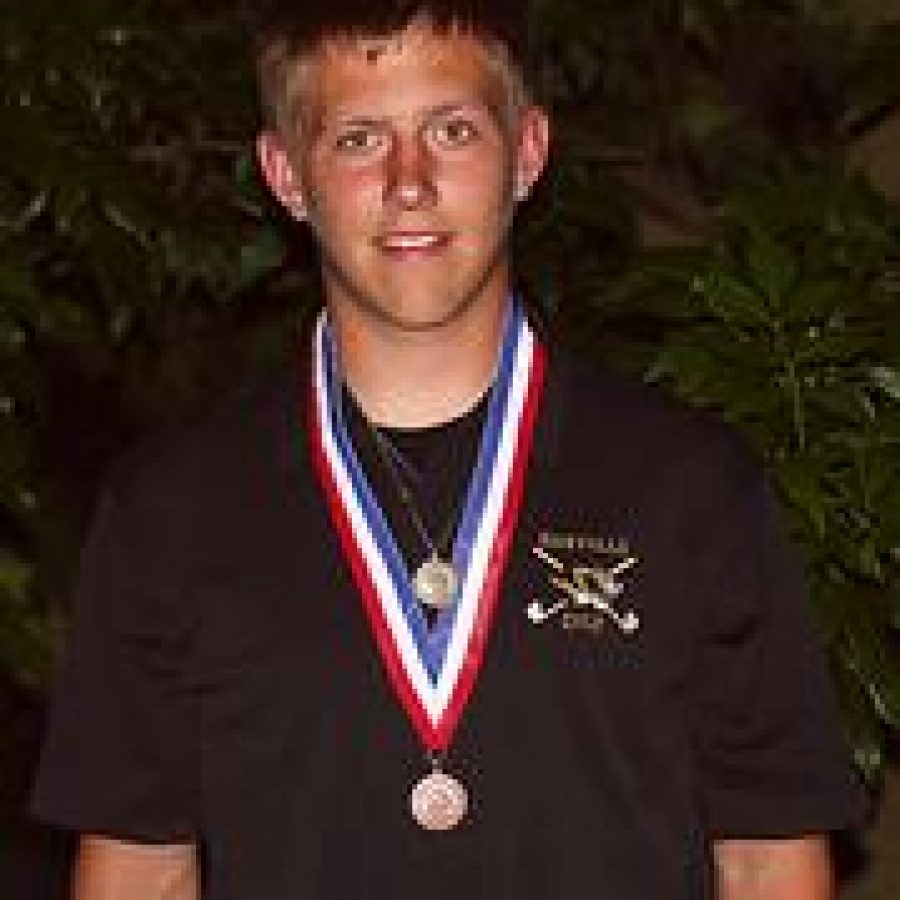 After taking 79th at the Missouri Class 4 boys' golf championships in 2008, Oakville Senior High School's Warren Crow ended the 2009 season with an 11th-place finish at the state competition at Rivercut Golf Course in Springfield.
Crow opened the state championships with a first-round score of 74. The Oakville junior shot a 77 on the second day for a combined score of 151.
"Warren had a strong state showing," Oakville head coach Cindy Maulin said. "He went out and played it one stroke at a time, and I thought he played really well."
The Tigers won the Suburban West Conference Tournament as well as the Lindbergh Invitational and the Mehlville In-vitational this season. Oakville took runners-up honors to Poplar Bluff at the Class 4, District 1 Tournament, which was played at Aberdeen Golf Club in Eureka.
Crow was the only Tiger to advance to state as he won the district tournament with a one-round score of 74.
He attributes his success on the course this past season to playing last summer in several tournaments through the Gateway Junior Professional Golfers' Association program. He also wasted no time in swinging the golf clubs whenever the opportunity was available.
"Last year was my first year on varsity and my first year going to state," Crow said. "This season I was much more confident with my swing because I went to the driving range every day that I had time."
Maulin agrees Crow's summer playing time made a significant impact on his game during the course of the season.
"This year, Warren came on strong as a solid competitive player," Maulin said. "He played a lot in the Gateway Junior PGA program last summer, so he had a lot of experience at the start of his junior year."
Crow began playing golf at age 12 when his stepfather introduced him to the sport, which grew on him almost instantaneously.
"I play nearly every day now, and I try to play courses that I have tournaments at this summer," Crow said. "During the season, I like to play Columbia, which is our home course as well as Quail Creek and a couple of other courses."
He hopes to not only improve his finish at state during his senior year at Oakville but also to win a golf scholarship. But if he doesn't obtain a golf scholarship, Crow is enrolled in Missouri's A+ program, which provides students two years of free tuition at any Missouri community college.
As part of the A+ program, Crow must maintain a 2.5 grade-point average, as well as provide 50 hours of tutoring to other students and maintain an overall attendance rate of at least 95 percent.
"I'd like to get a golf scholarship somewhere," Crow said. "But if it falls through for some reason, I've always got the A+ program to back me up."