Oakville boys' soccer team to roll to victory with Robben at the helm
Tigers hope soccer season will be a kick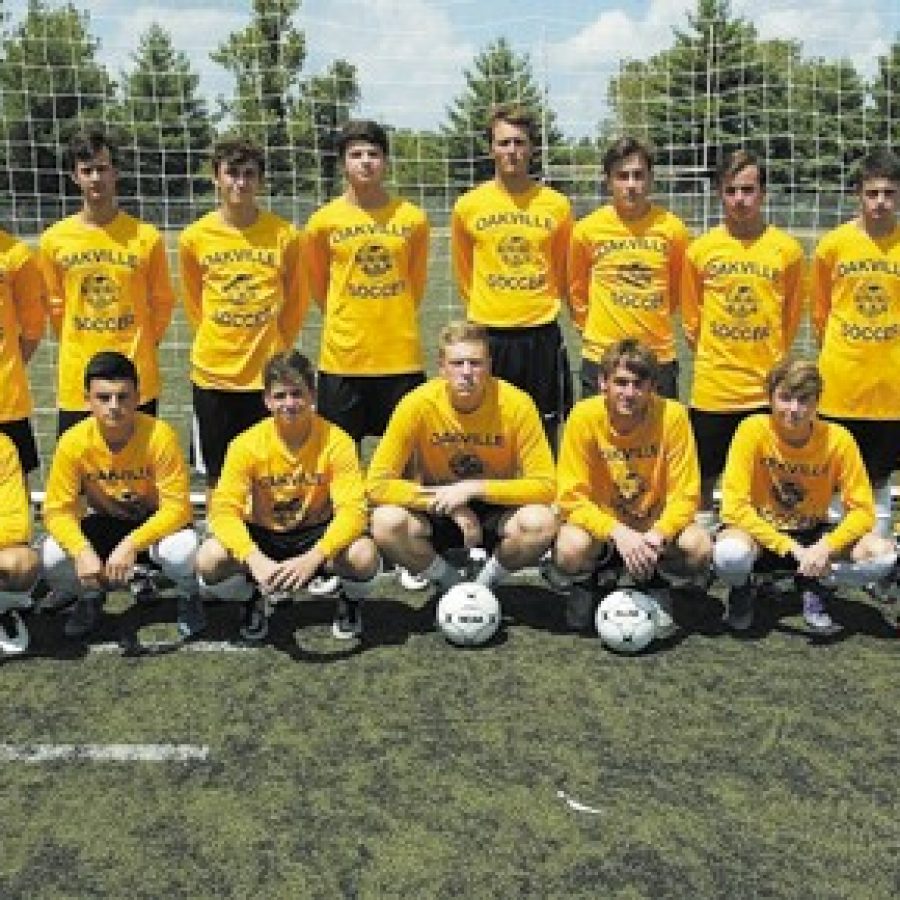 School is back in session and the Oakville High School varsity boys' soccer team is ready to roll to victory.
The Tigers are led by head coach Dave Robben, who returns for his 39th season. Robben recently was honored by the Missouri State High School Athletics Association as the winningest coach in Missouri history, with a combined record of 1098-507-139 for boys' and girls' teams.
Despite coming off a rare losing season with a record of 7-17-2 in 2015 — due, in part, to injuries as the Tigers had 14 of 18 players out at one time or another — the team is looking good and Robben is optimistic about his returning squad for the upcoming season.
"The players survived another grueling preseason and with the experience from last season and the number of returning players, the team is looking forward to the start of the season, primed and ready to play Oakville soccer," Robben told the Call.
Room for improvement always exists in every aspect of the game and Oakville is no different, but the Oakville squad has a number of strengths starting out, according to the coach.
"The overall team speed, quickness and soccer IQ of this group of varsity players surpasses some of the previous players and teams in the program," Robben said.
Oakville puts a very mature and experienced team on the field this season.
"The 2016 team has 19 players, two keepers and 17 field players with 16 returning players from last year's team — 13 seniors, one junior, and two sophomores," Robben said. "Three seniors are starting their third year on varsity — Samed Ganibegovic, Michael Klotz, and Dominic Riggio."
Other returning seniors include: Noah Baker, Garrett Balassi, Dominik Espey, Dominic Grimoldi, Logan Hankamer, Collin Neff, Blake Preiss, Jake Skaggs, Logan Sullivan, and Matt Thorsten.
"Junior Michael Guardado and sophomores Jacob Bilyeu and Jacob Morlen round out the rest of the returning players," Robben said.