New Mehlville softball coach focusing on the fundamentals with his players
Panthers coach sees many reasons for optimism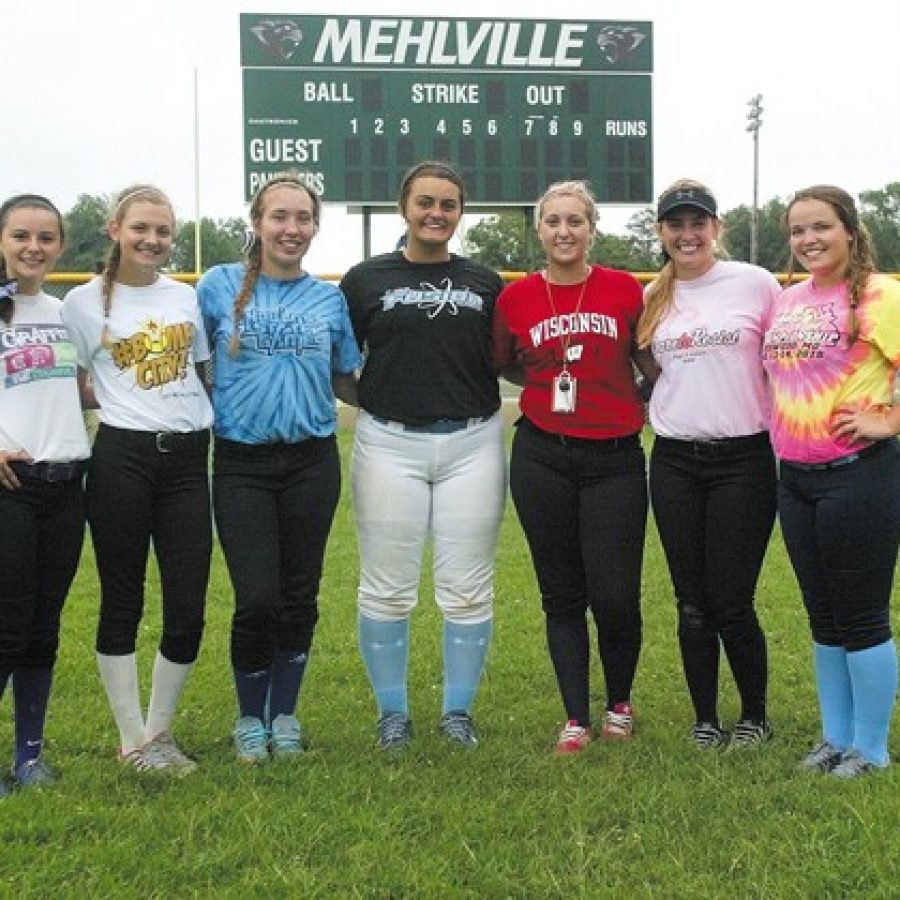 Coming off a disappointing season last year, the Mehlville Senior High School softball team is looking to start over and hoping to right the ship.
The Panthers have a new head coach, Tim Ode, and he is excited about the opportunity to raise the bar and move forward with a group of young energetic girls.
"We are really young and we've taken our lumps in the past, and I think we're kind of ready to get that off of our backs a little bit," Ode told the Call. "We've got a lot of returning players … Last year we had several freshmen starting who are now sophomores, so the core group we have is sophomores and juniors and we have two seniors."
The Panthers return pitcher Katy Moore, infielder Paige Pratt, catcher Hannah Ritrovato and outfielders Tori Siebum, Abbi Uttendorf and Mackenzie Wideman.
Ode said he has seen positive things from the veterans and the newcomers.
"So far, I've been really happy with the effort and progress that we've been making in practice. We've been focusing a lot on the fundamentals," he said. "We were not successful in the past and to fix that, we've got to go back to the drawing board and pretty much start over from scratch.
"So we've been focusing a lot on fundamentals and building on the stuff that they are doing in the summer. You know, most of these girls are playing 50 to 60 ball games in the summer, which is something that we haven't had in the past at Mehlville."
What his players have learned this summer will reap results, according to Ode.
"Pretty much every kid we have this year plays summer softball in some way and that hasn't always been the case in the past here. We've got some key additions that are going to help us get a lot better offensively and defensively."
Besides refocusing on fundamentals, once the team gets that ironed out, Ode believes the teamwork he has seen from his squad will help propel the Panthers to higher ground in the standings this year.
"Coming from a team that won one game last year, I don't know that we have a bread and butter, but the girls are pretty close," the Mehlville coach said. "They all are friends. They all are kind of gelling as a team right now already.
"And I think that is going to help us because we are going to go through the bumps and the highs and the lows of the season together … Sometimes that teamwork is what will bring it through in the end. There is not a big division you sometimes get. There's not a whole lot of individuals. It's going to take us all as a group to win ball games."