New golf coach takes the reins at Mehlville
Mehlville High School girls' golf team possesses a balanced set of strengths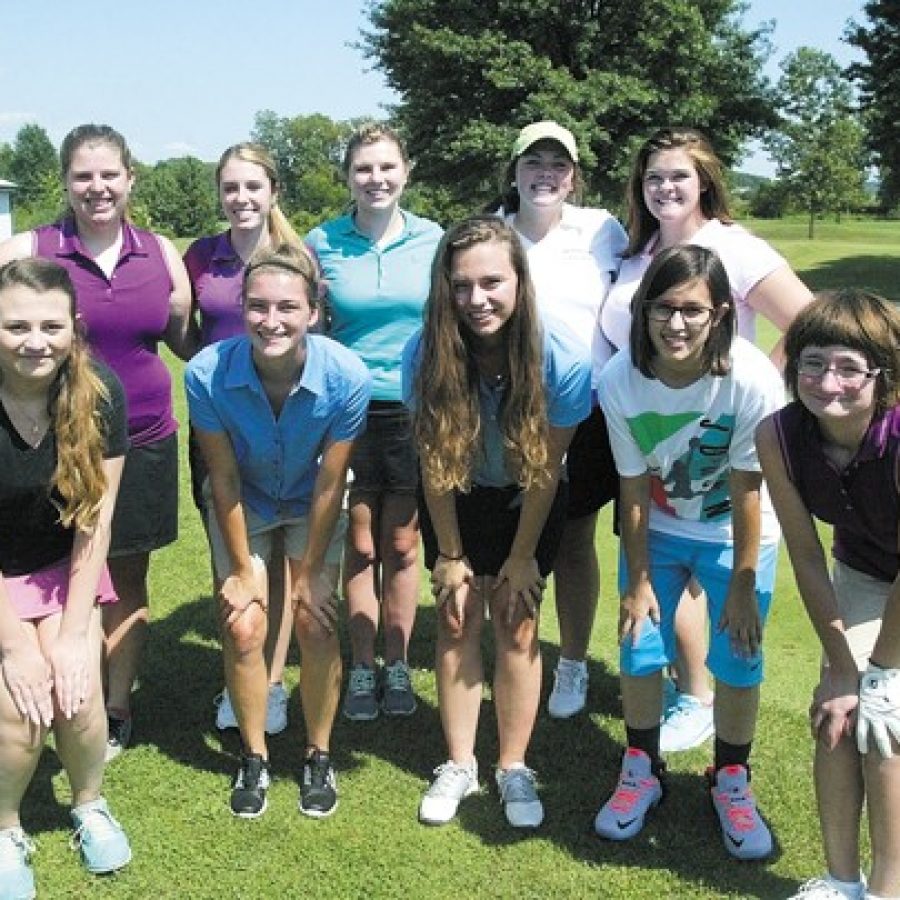 A few changes are in store this year for the Mehlville Senior High School girls' golf program, including the scenery, the coaching staff and the players.
The Panthers, led by new head coach Alyssa McClain, will practice and play home matches at the River Lakes golf course in Columbia, Ill.
McClain, who took the reins from longtime head coach Gary Pearson following his retirement last spring, told the Call that she is excited about the opportunity and optimistic about her squad.
"I'm excited for them. We have a kind of balanced team of inexperienced golfers and then experienced golfers, so its kind of like having half and half," she said. "So I have my current team and I have my future team, so it's really nice."
Of her team, McClain said, "It's a mixture of freshmen to seniors … We have 11 players currently. We have a new course this year. We played at Quail (Creek) last year, and now we are playing at River Lakes golf course."
Mehlville's six returning golfers are Alexandria Revelle, Ashley Sanfilippo, Andrea Marino, Allison Horrall, Kelsey Growe and Katherine McCaffrey. Overall, McClain said the team's veterans have returned in good form.
"They're looking actually pretty good. A few of them actually took some lessons over the summer. So some of their games, just little things like putting, they are going to shave off some strokes, I've noticed," she said. "Just their technical game has gotten even better.
"A few didn't play that much, but they are back on the course and they are looking better, and I think they're actually going to improve this year. I think the course is a little bit easier this year. The setup of it is not as difficult (and) they have a better success here at River Lakes."
The team has a pretty balanced set of strengths to rely on, but has a few needs too, according to McClain.
"I have a few really good drivers. They can drive it quite a long way, and then my other half is really good at putting," she said. "I think the one thing I notice that we need to improve on is our short game. Just the in-between distance they have a hard time. (What) we are going to have to focus on in the beginning of our season is really the chipping, but I have some great drivers and some great putters."