Murphy, Pretto trying to win in 94th District
Two Oakville residents are competing this fall to hold the vacant seat of the 94th District of the Missouri House held by the late Rep. Cloria Brown.
James "Jim" Murphy, Republican, is running in the election Tuesday, Nov. 6, and is being challenged by Democrat Emma "Jean" Pretto, a Democrat and current member of the Mehlville Board of Education.
Murphy, 67, 4983 Karington Place Drive, Oakville, is the owner of Shoppers Rule Inc. He and his wife, Maryellen, have three grown children, Kathleen, Maureen and Jamey. He has not held public office before.
Murphy attended North Carolina State University, where he received his degree in business administration as well as a degree in computer coding from Ohio State University – Newark.
"I want to continue of the good work of Cloria Brown," Murphy said when asked why he was running for office.
Pretto, 68, 114 W. Pottle Ave., Oakville, has served on the Mehlville school board since 2014. She is currently "between jobs." She and her husband, Giosue "Joe" Pretto, have two grown children: Angela, 46, and Tamara, 44, as well as nine grandchildren and one great-grandson.
Pretto attended Webster College, where she earned a bachelor's degree in music education, as well as a master's degree in education/administration and supervision from the University of Phoenix.
"I am dissatisfied with education issues and workers' rights," Pretto said when asked why she is seeking office.
The candidates gave the following responses to a Call questionnaire:
What issue do you consider the single most important issue in this race and why?
Murphy said, "Economic development and revitalization of our retail sector."
Pretto said, "Cuts in educational funding, workers' rights and health care and Medicaid."
What other issues do you perceive in your race?
Murphy said, "City-county merger."
Pretto said, "Gun laws and stricter background checks, mental-health issues and cuts in Medicaid. These are what I hear most often while canvassing."
What is your position on abortion?
Murphy said, "I have been endorsed by Missouri Right to Life, and I'm a strong supporter of 'right to life' and protecting the rights of the unborn.  I understand there are differing views, but this is not a hard stance for me to take.  An unborn child is a living being, and I simply cannot with good conscience justify killing a child under any circumstance.  I do understand that protecting the life of the mother is of equal concern."
Pretto said, "It really doesn't matter. There were illegal abortions before Roe v. Wade, and if it is ever overturned there will be illegal and dangerous abortions again. We should focus on women's needs and trust their judgment on issues concerning their own body."
What is your position on the death penalty?
Murphy said, "I am not in favor of the death penalty, even though certain crimes are so heinous it would be a just sentence.  I cannot in good conscience claim to be a 100-percent supporter of 'right to life' and support the death penalty."
Pretto said, "I am not a fan. Too many death row inmates have been exonerated in the 11th hour."
What is your position on tax-increment financing? Are changes needed to this law?
Murphy said, "The original intent of tax increment financing (TIF) subsidies was to encourage redevelopment of blighted areas.  The use of TIFs has gone far afield of the original intent.  I am generally opposed to the use of TIFs as they punish our school districts, place existing local businesses at a competitive disadvantage and rarely spur development that would not have occurred with or without a TIF."
Pretto said, "First of all, the term 'blight' needs to be clearly defined and enforced. The use of this tax increment financing break is too often used by developers and funnels millions of dollars from our schools."
Would you support placing a constitutional amendment before voters that, if approved, would repeal the supermajority requirement for school-district bond issues?
Murphy said, "I would not support placing this in our constitution.  Long-term taxpayer obligation should be important enough that it will be supported by the vast majority of the citizens having to foot the bill."
Pretto said, "No. I believe we are too quick to default to changing the Constitution. Secondly, I believe anything pertaining to our schools should be decided locally, not by out-of-town legislators."
Are changes needed to the state's foundation formula for funding education?
Murphy said, "The basic problem with the foundation formula is the formula itself.  It is so complex that very few legislators and fewer citizens understand how it is calculated.  The State has fully funded the formula the last two years and that is a good thing.  Any changes made to the formula must be done with care to prevent unintended consequences."
Pretto said, "Absolutely. It first needs to be restored to the original amount that was promised to our schools. Instead, the government continues to lower the amount in order to call the resources as 'fully funding' our schools."
Are changes needed to the law allowing Missouri citizens to carry concealed weapons? If so, why? If not, why not?
Murphy said, "Concealed carry laws in Missouri have been effective and do not need to be changed.  We do need to strengthen the laws for use of illegal guns."
Pretto said, "First of all, I believe in the rights of gun owners and the Second Amendment. But I do believe that some common sense gun-reform is supported by a majority of Missourians."
Are changes needed to the state's current Open Meetings and Records Law? If so, what would you propose?
Murphy said, "In light of events that occurred in the spring, I believe that apps like Confide that allow text messages to vanish without a trace after being read and prevent saving, forwarding, printing or taking a screenshot of the text message should be prohibited.  The use of these apps for government business is a blatant attempt to usurp record laws and any government employee use should be punishable by law."
Pretto said, "Not necessary. Most meetings, as with local districts, are livestreamed or at least available in their entirety on the internet."
What do you propose to generate revenue for road and bridge improvements?
Murphy said, "MoDOT (Missouri Department of Transportation) has one of the largest state budgets and is dependent on motor fuel taxes for funding.  With more efficient electric and alternative fuel vehicles coming out, this funding will no longer be sustainable.  It may be necessary to fund MoDOT through general revenue or create a new funding alternative based on road use."
Pretto said, "Proposition D on the Nov. 6 ballot. Motor fuel user tax at 2.5 cents a year over four years. We need this for the safety of all."
Are changes needed to the state's eminent domain laws to prevent abuse?
Murphy said, "Eminent domain was intended to be used for public works projects that benefited the common good.  It was never intended for commercial projects and should be restricted to the original intent."
Pretto said, "Probably, eminent domain is sometimes necessary, but stricter standards should need to be met."
What will you do to improve Missouri's economy?
Murphy said, "I am more concerned about development and economics of the 94th District. We need to address the decline of our brick-and-mortar retailers.  Retail is reinventing itself to conform to new shopping patterns.  Government must plow the road to make the transition to web based shopping, drive up pickup, and multi use shopping centers as seamless as possible.  We need to preserve retail jobs and preserve our commercial tax base.  Protecting our trades and local companies from an influx of transient workers who are undercutting prices and offer poor-quality work, while paying little or no taxes, is a priority. This is a growing problem and must be addressed. I am also a big proponent of workforce development as a tool to grow our economy."
Pretto said, "Protect unions and raise the minimum wage."
Would you support legislation to facilitate a merger of St. Louis County and St. Louis city?
Murphy said, "There is plenty of room for city and county cooperation but I have not seen any plans that would not place a financial burden on county residents. In fact, all plans I have studied would have a negative impact on the citizens of the 94th.  I will oppose any attempt to put this issue on a statewide ballot as this issue is a 'St. Louis issue' and should be decided by the St. Louis area residents."
Pretto said, "No."
Are changes needed to the Public School and Education Employee Retirement Systems of Missouri? If so, what would you propose?
Murphy said, "The PSRS annual report indicates the system is on sound financial footing."
Pretto said, "No."
Would you support amending the state's Sunshine Law to require public governmental bodies to make audio recordings of all closed meetings? Such recordings would not be available to the public or press.
Murphy said, "I don't see a need for audio recording of a closed meeting.  We live in an age of everything being recorded, and I believe the existence of a recording device stifles open conversation, creativity and idea sharing."
Pretto said, "No. Frequently, personal and confidential comments concerning employees and students who must be protected."
Would you support legislation imposing limits on campaign contributions?
Murphy said, "Campaign-finance limitations were put into effect this year by voter referendum.  The current $2,600 limit to candidates is sufficient. The unintended consequence is that PACs (political-action committees) and unions have a greater role in campaign messaging as they work in the background of highly contested races without candidate input."
Pretto said, "Well, it could encourage more folks to run for office."
What did you think of the performance of former Gov. Eric Greitens? What do you think of the performance of Gov. Mike Parson?
Murphy said, "There is an important lesson to be learned from the resignation of Gov. Eric Greitens. Values and integrity matter. Unfortunately the abundant lack of integrity permeated every aspect of this dark chapter of Missouri history.  Gov. Mike Parson is a man of integrity and will restore confidence in the office of the governor."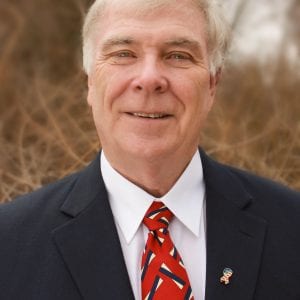 Pretto said, "Greitens was an embarrassment to Missouri. Parson is a breath of fresh air."
What will or have you done to work across the aisle in Jefferson City?   
Murphy said, "I will not be swayed by partisan political narratives and will work to bridge the partisan divide. My motto in business has always been: 'Fix the problem, not the blame.' In business I concentrate on solutions and results, not process. I will do the same in the Missouri House of Representatives."
Pretto said, "My intention is to hold meaningful conversations with all those involved for the betterment of all Missourians."
If elected, what bill would you sponsor as your first legislation?
Murphy said, "After 10 months of knocking on doors and talking to thousands of voters, it is evident that Cloria Brown was loved by most everyone she touched.  The first bill I would sponsor would be to rename the section of Lindbergh Boulevard from Interstate 55 to Mueller Road in her honor.  This would be appropriate as she was a dedicated servant of this area for many years and her final resting place overlooks this section of roadway."
Pretto said, "Reinstate the original school funding formula. Make casino revenue actually increase the money schools receive instead of it being 'revenue neutral.'"
Should there be a Transparency Division created within the office of the Missouri attorney general for the sole purpose of prosecuting violations of Public Records and Public Meetings statutes?
Murphy said, "I'm not in favor of creating another government bureaucracy, however I am concerned that if Clean Missouri passes that its unintended consequences will be many.  It would require that all legislators' emails be available under the Sunshine Law. This would include constituent emails!  The danger in this is if a constituent writes an email in opposition to a piece of legislation, the opposing group would be able to identify opponents through a Sunshine request and harass them.  Clean Missouri includes all texts and emails to legislators' and staff personal emails and text accounts."
Pretto said, "I don't think another layer of government will help anything. I believe a better enforcement of those in violation would be a better solution."
Should the Missouri attorney general be given subpoena power to investigate Sunshine Law violations?
Murphy said, "The question as written cannot be answered with a simple yes or no.  I would say yes to the attorney general having the ability to investigate and have subpoena power in regard to government agencies.  But Clean Missouri will make all legislators' and their staff's personal email accounts and text messages subject to the Sunshine Law.  I'm not sure I want the attorney general subpoenaing the personal emails and texts of everyone who works in the Capitol.  This is a bit too 'Big Brother' for my liking."
Pretto said, "Yes. Everyone should be subject to the same rules."
With fewer than 50 percent of rural Missourians having access to high-speed internet service, should Missouri's newspapers continue to be the medium in which all public notices required by law are published and distributed in print to provide due process to those persons affected by the public notices?
Murphy said, "Yes."
Pretto said, "I believe until all folks have high-speed internet, which we need to work on, both methods should be used for due-process requirements."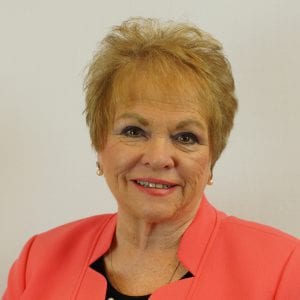 Should members and staff of all public governmental bodies (including state, county and local, and public colleges and universities) be prohibited from downloading or using software designed to send encrypted messages by electronic means that automatically self-destruct on communication devices purchased with public money? In other words, should the Confide app or other such software be prohibited from use because such apps are capable of destroying public records that should be available to citizens?
Murphy said, "As previously stated, I am against any use of these apps for government business."
Pretto said, "Yes, I believe that if you are in the service of the people of Missouri, or any public service, the people have a right to know what is going on."
Do you support right-to-work legislation?
Murphy said,"Right-to-work was soundly defeated in both the state and by the voters of the 94th District.  The role of a representative is to represent the people of the district, and the people have spoken."
Pretto said, "No. Absolutely not."
Should Missouri legalize medical marijuana?
Murphy said, "I believe that there are legitimate medical reasons to legalize medical marijuana under properly controlled conditions."
Pretto said, "Yes."
Do you support work requirements for Medicaid or SNAP recipients?
Murphy said, "I would not support a blanket work requirement for Medicaid or SNAP recipients.  But I would support a requirement for able-bodied recipients whose condition does not inhibit work to do so."
Pretto said, "These services are provided as a direct result of whether or not they are able to be wage earners. The system should be as cautious as possible to make sure it is not being abused."
What will or have you done to identify any waste or inefficiencies in Missouri government?
Murphy did not respond.
Pretto said, "I will carefully scrutinize the budget and always be on the lookout for ways to save taxpayers' money while making sure the schools are not overlooked."