Mix of veterans, some new talent to spark softball Tigers to success
Solid defense key strength of Oakville's softball squad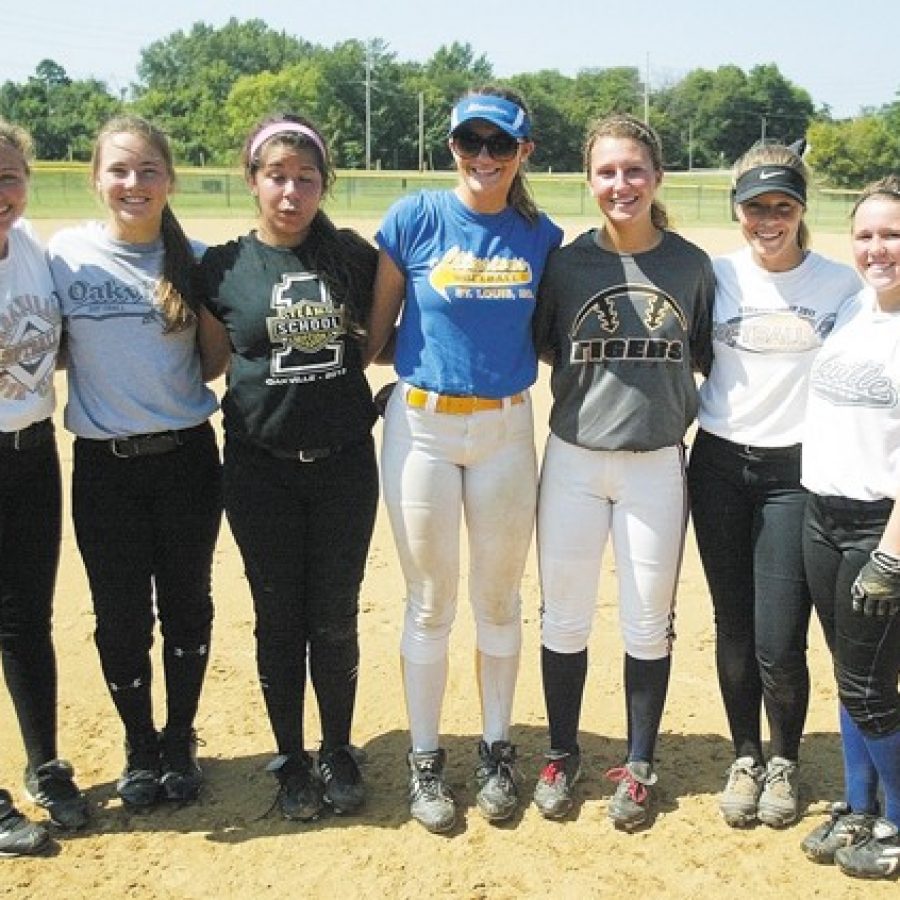 Despite losing most of its high-caliber players to graduation and adding several young faces, the Oakville Senior High School softball team appears poised to perform at the high level it always seems to achieve.
The Tigers have been a dominant force in the high school softball arena for many years and should be again in 2015. The team went 22-5 last season and lost in the district finals.
Oakville head coach Rich Sturm told the Call that he sees some of the right things in his new group.
"Well, we are very young. We return just three starters. So we're young. I think they are hungry," he said. "They are working hard. They are very coachable, and we are kind of going through the growing process a little bit right now, but they are working hard."
Every player — from the veterans to the new girls that have been in the program but haven't been starters — has improved since last year, according to Sturm.
"Every one of them has gotten better. Every one of them has worked hard. We are very optimistic, very excited about their progress," the Oakville coach said. "We are working hard trying to get the freshmen that are new to the program and the varsity and the kids that came up from the JV.
"We are working hard trying to get them up to speed, and like I said, we know we are a work in progress. But there's been a lot of positive things that have happened so far."
Returning players are Sadie Auer, first base; Sarah Pattillo, pitcher; Emily Davidson, third base and pitcher; Maddie Michalski, shortstop; Hannah Chambliss, second base; and Melanie Mooney, outfield and third base.
The challenge this season is to find some new offense as the group lost some key members from last year, and play solid defense, which appears to be the strength at this point, according to Sturm.
"We're going to have to play really good, solid, fundamental softball. The pitchers are going to have to throw strikes," he said. "I think our defense — I think we are going to be solid there. Offensively, we will be a little different club.
"There's a lot of offense to replace, but I think we have some kids that can do some things … What our identity is going to be offensively, I think has yet to be seen. I think we need a little more time for that to develop, but we feel very good about our pitching staff."
Sturm also is pleased with his pitching this year.
"We've got five girls that can pitch, so we're very, very comfortable with that, and we are very comfortable with our defense right now as far as what we've seen these first two weeks," he said.