Midwest Titans tame St. Louis Bulldogs 27-14
Minor-league football team calls Oakville Senior High School home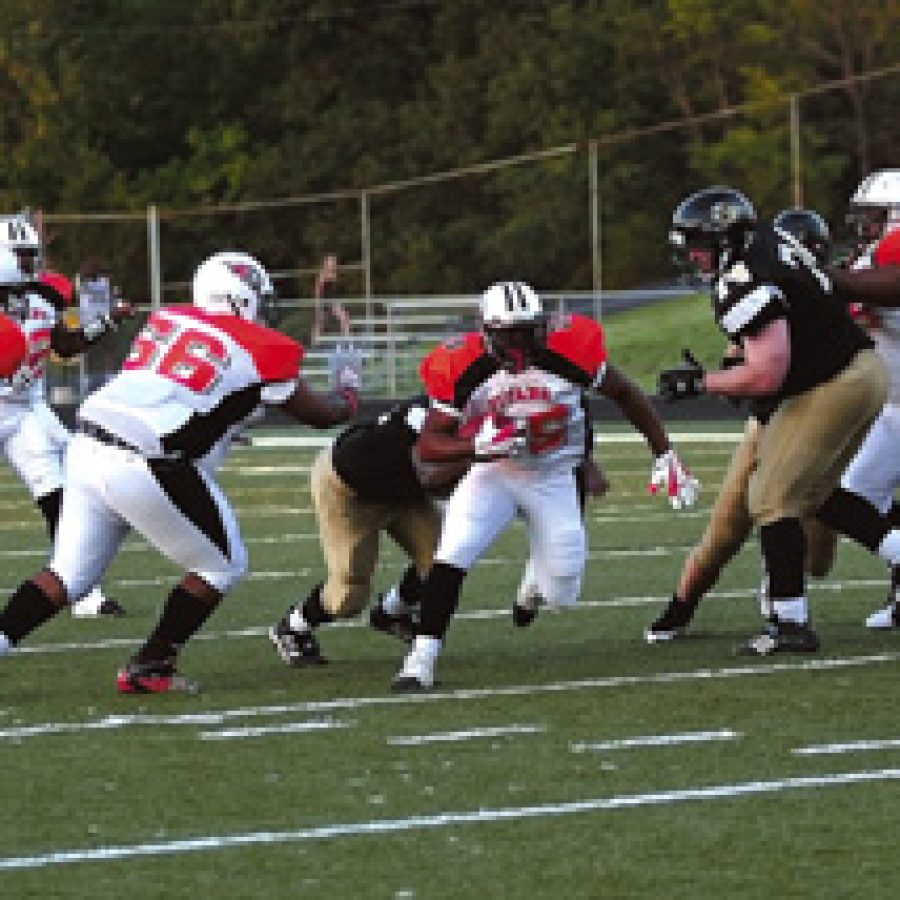 With 10 penalties totaling 90 yards and eight turnovers, the St. Louis Bulldogs fell 27-14 Saturday night to the Midwest Titans of Kansas City.
"The eight turnovers hurt us," Bulldogs head coach Greg "Chief" Moore said. "You just can't win ballgames with eight turnovers. They brought a lot of pressure up front. A lot of the times they had 11 guys in the box."
St. Louis quarterback Darrell Jackson completed three passes for 65 yards and six interceptions during the game, which was played at Oakville Senior High School.
"Darrell had an off night," Moore said. "He got a little rattled with the pressure they had up the middle. I felt that he didn't have the time to throw the ball, which led to the interceptions."
Moore also was upset with the officiating crew, which kept the game clock running after incomplete passes, which goes against North American Football League rules.
"The ref kept the clock running on incomplete passes and that cut at least 10 to 12 minutes out of the game," he said. "But we had those eight turnovers and over 10 penalties, so that doesn't really help us."
The Bulldogs were down 17-0 at halftime before Ray Ferguson ran back a 60-yard interception for a touchdown with 12 minutes to play in the game. St. Louis would score again with five minutes to play in the game as Jon Nedina scored on a 83-yard kickoff return for a touchdown to trim the Titans' lead to 20-14.
The Bulldogs will face the Kansas City Shockers (0-4) Saturday at William Jewell College in Liberty.
"The Shockers always play us tough," Moore said. "We had a couple of nail-biters against them last year, so they're a very competitive team."