Memorial Day continues beyond a weekend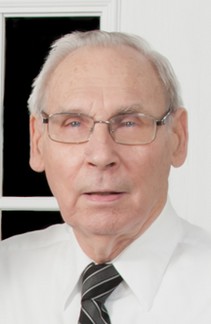 Healthy Living
By Carl Hendrickson
We are the survivors. We put on our country's uniform, ready to face death. We are the ones who came home.
This month, however, we honor those who did not survive, who came home in a coffin. They put on their country's uniform and faced death, not in search of glory, but out of a genuine sense of love, duty and devotion to what America is and what it can be.
They were no "superheroes," no "larger than life" individuals. They were ordinary men and women who loved their country.
Thousands before them fought for the destruction and enslavement of their fellow man, battled for empires and went to war in the hope of pillage. Those we remember this month died to give liberty to master and servant, to ensure that we can raise our flag high, and that we, the living, should continue to have a free nation, a national pride and a national spirit.
The fallen placed their devotion to this country and its people above their own life. They waged war so we might know peace. They braved hardships so we might know opportunity. They paid the ultimate price so we may know freedom.
To us, the living, they passed the torch of freedom. It is part of their legacy to us. It is up to us to keep it burning brightly.
But as a student of history, I know that the world will never run out of threats to freedom. Freedom is not free. Peace is a fragile commodity that requires our constant vigilance.
This year let each reader view Memorial Day not simply as an opportunity for a long weekend that is not to be thought of beyond the day itself, but as an occasion for reflection on the cost of liberty and the necessity to preserve that freedom and liberty for future generations.
Memorial Day is an opportunity to honor our fallen heroes, to remember their sacrifice and to pray for their families who suffer because of their death.
Let us never forget that we live in freedom because of those who sacrificed their lives for that freedom and liberty.
No greater love has been shown than by those who committed the most selfless act of all in defense of our country.
It is for us, the living, to ensure that their sacrifice was not in vain.
President Ronald Reagan, the "Great Communicator," said it much more eloquently than me.
"The United States and the freedom for which it stands, the freedom for which they died, must endure and prosper. Their lives remind us that freedom is not bought cheaply. It has a cost; it imposes a burden. And just as they whom we commemorate were willing to sacrifice, so too must we – in a less final, less heroic way – be willing to give of ourselves."
May God bless them and all who have worn our country's uniform. Their commitment to this nation's freedom shall never be forgotten.