Mehlville High boys' cross country team ready to make some strides this year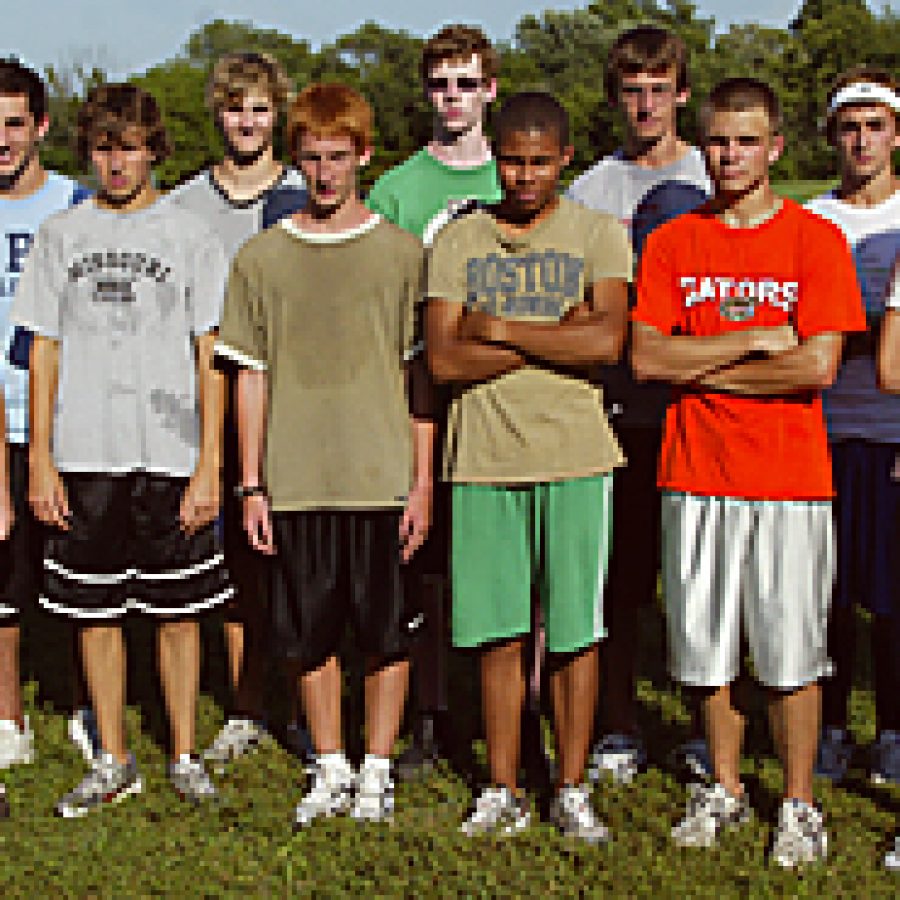 When Dustin Pearce took over the boys' cross country at Mehlville Senior High School last season, his immediate goal was to establish a Panther program that was competitive in the always-tough Suburban West Conference.
"I think you've got to look back at our history to see where we've come from because Mehlville traditionally has not had a strong cross country program," Pearce told the Call. "The guys have been working hard in the off-season, which is a good start."
Senior Brad Wanko enters his fourth season with the Panthers' cross country program after undergoing knee surgery in the off-season.
"Brad probably would have benefited from the spring track season, but he had to sit out because of knee surgery," Pearce said. "But he's put in the work over the summer to be at the level that he's at."
Senior Jimmy Jackson was a two-mile specialist during the track season while classmate Shaw Kinmartin and sophomore Nick Zewiski show the potential of qualifying for the state championships this fall, according to Pearce.
"They showed some talent and drive during the track season," Pearce said. "So qualifying for state is definitely a possibility for them."
Mehlville Boys' Cross Country
Sept. 3 Webster Groves Inv. A 4 p.m.
Sept. 5 Jackson Invitational A TBA
Sept. 12 Forest Park Invitational A TBA
Sept. 19 Hazelwood C. Tourney A TBA
Sept. 26 Richard Clark/MSU Inv. A TBA
Oct. 3 Ron Jorgenson Inv. A 4 p.m.
Oct. 7 Zimmerman Invitational JB 4 p.m.
Oct. 10 SIU-E Border Wars A TBA