Mehlville golfers optimistic about season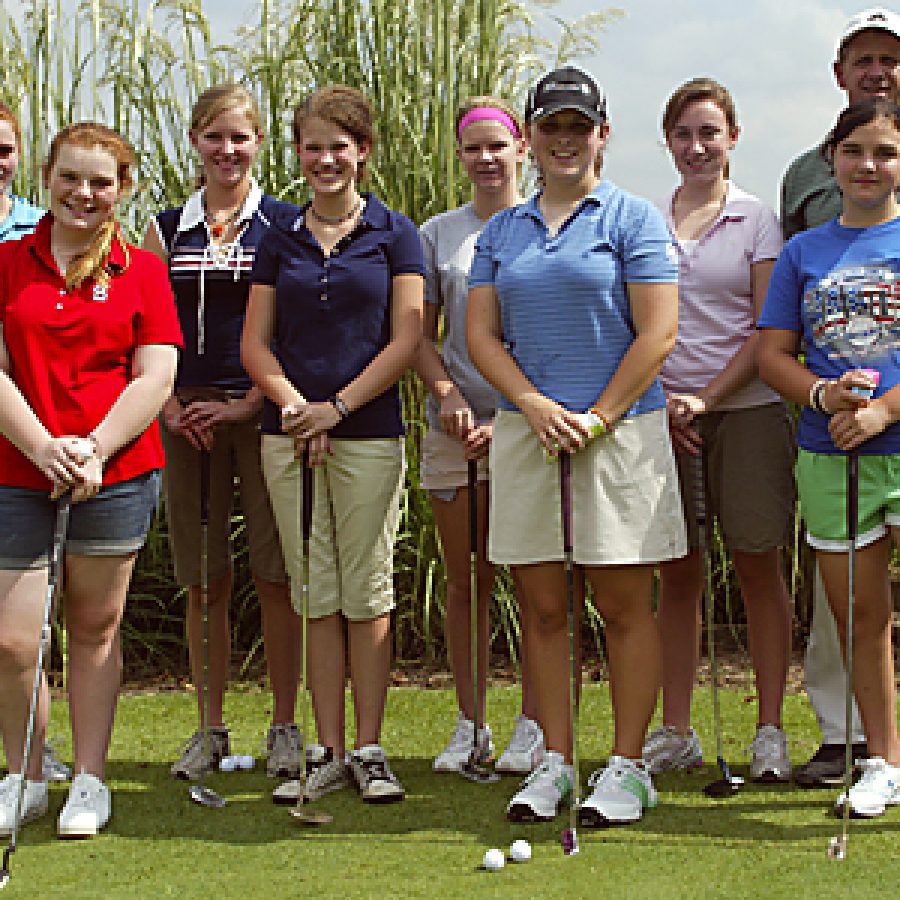 With the start of the 2009 season just days away, the Mehlville Senior High School girls' golf team hopes a solid core of returning players will equal success this season.
Head coach Gary Pearson is optimistic about the Panthers' chances this season after having several players return from last year as well as an increasing number of athletes joining the team.
"We've got everybody back from last year, so we hope to be better," Pearson said. "Our numbers are also up, so that's an encouraging thing."
Senior Maureen McCarthy returns for her final season with the Panthers and has set her sights on the Missouri Class 2 championships this October.
"Maureen should lead the way for us," Pearson said. "She missed state last season by a few strokes and has a very good chance to make it this year. We look for her to be a pretty steady golfer for us this year."
Jocelyn Wallinger is a junior who's made consistent progress in her game each year.
"Jocelyn's got a chance to be a decent golfer," Pearson said. "She's got considerably better each year."
Pearson also believes that junior Jessica Ghormley will put up good number on the course by the time districts rolls around.
"Jessica's another one that's gotten considerably better," Pearson said. "She's been hitting the ball really well and hopefully by the end of the year, she'll be putting up good numbers."
Junior Amanda Maloney is considered the most-improved player of the junior class, Pearson said.
"To be honest, Amanda is probably the most improved of all the juniors," Pearson said. "Her swing technique has really improved and she's been really moving the ball down the golf course."
Mehlville Girls' Golf
Aug. 27 Lindbergh A 3:30 p.m.
Aug. 31 Parkway North H 3:30 p.m.
Sept. 1 Parkway South A 3:30 p.m.
Sept. 2 Northwest H 3:30 p.m.
Sept. 9 Parkway Central H 3:30 p.m.
Sept. 10 Webster Groves A 3 p.m.
Sept. 14 Fox H 3:30 p.m.
Sept. 15 Lafayette H 3:30 p.m.
Sept. 16 Oakville H 3:30 p.m.
Sept. 19 Farmington Tourney A 9 a.m.
Sept. 22 Lindbergh Invitational A TBA
Sept. 23 Rockwood Summit H 3:30 p.m.
Sept. 24 Marquette A 3:30 p.m.
Sept. 29 Conference Tourney A 8 a.m.
Home tournaments are played at the Quail Creek Golf Course.