Mehlville considers a bond issue in 2020 to continue its Prop P tax
The Mehlville School District is exploring the possibility of placing a no-tax-rate-increase ballot measure on the ballot in 2020 for investment in the district's facilities and operations, in what would be an extension of the 49-cent Proposition P tax from 2000 scheduled to sunset in 2022.
The district has created a Facilities Steering Committee of parents, teachers and community members to look into what, if anything, should be placed on the ballot.   
The committee began meeting in December and will determine and prioritize projects needed around the district as part of an 18-month study of the district's facilities. They will base their recommendations in part on their own experiences in schools but also by using surveys of teachers, parents and even students at each school.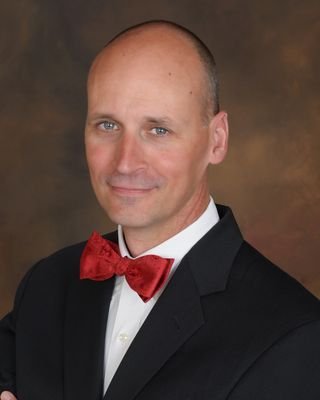 So far, the steering committee has toured Washington Middle School, Oakville Middle School and five elementary schools — Bierbaum, Rogers, Blades, Forder and Beasley. Some of the needs identified at various campuses so far are modernized learning spaces, safety and accessibility, HVAC upgrades and facility maintenance.
The committee held its most recent meeting at Beasley Elementary and John Cary Early Childhood Center, which share a campus. In addition to similar needs previously identified at other schools, like security and infrastructure upgrades, feedback from Beasley and John Cary also included parking upgrades and renovated restrooms.
For the next year, the committee will continue to tour each school, hear from its principal about needs and review surveys from parents, staff and students. From there, the committee will prioritize needs, decide if a ballot measure is needed, and then will make its recommendation to the Mehlville Board of Education.
"Every committee member will obtain the big picture of facility needs across the district while also being informed of the needs of each individual building or campus," Superintendent Chris Gaines said in a press release from March, when the committee first began touring schools. "This will provide them with both the in-depth knowledge and districtwide perspective if they choose to make a recommendation to place a proposition on the ballot in November 2020."
The question voters will face in 2020 is if they want to continue levying taxes from Proposition P, a 49-cent tax-rate increase Mehlville passed in 2000. At the time, voters approved what was promoted as a tax-rate increase for facilities that functioned like a bond issue. It was used to issue $64.4 million in certificates of participation, or COPs, but the budget was revised in 2004 to make it closer to $89 million, a 30-percent increase over what was originally envisioned in 2004. The district currently levies 51 cents to pay off the COPs, which will be retired in 2021, meaning that the tax will expire unless voters decide otherwise.
Prop P funded new schools, including John Cary, a new Oakville Elementary and Bernard Middle School, as well as paying for building updates and air conditioning at all district schools.
Proposition T, a no-tax-rate-increase tax transfer passed by voters in 2009, moved part of the tax rate to operations to shore up district finances. In recent years, an attorney gave the district his legal opinion that the Prop P tax originally scheduled to sunset in 2021 was set in stone when voters approved Prop T.
However, despite that legal opinion, Gaines said that he does not plan to continue to levy the Prop P tax without asking voters first.