Man charged with murder in quadruple killing of Mehlville student, family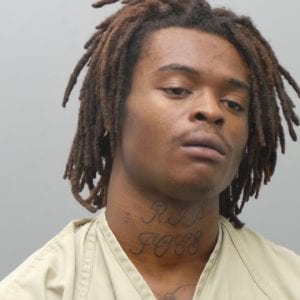 A south city man accused of murder in a north county quadruple killing of a family in August knew his victims, including a 10-year-old student in the Mehlville School District, police said this week.
Ja'Vonne Dupree, 20, of the 5300 block of Arsenal Street, 63139, was charged Dec. 16 with four counts of first-degree murder, four counts of first-degree robbery, nine counts of armed criminal action, first-degree burglary, stealing a car and tampering with evidence.
He will remain in custody at the county Justice Center with no bond allowed, according to court records.
Police allege Dupree killed three members of a family he knew around Aug. 24, along with another friend of the family. The victims were Terrence Dehart, 10, his adoptive mother, Patricia Steward, 56, and her son Joseph Corley, 20, along with Corley's friend Deandre Kelley Jr., 18, of the 4400 block of Rhine Drive in Florissant.
Dupree knew the family and shot them and Kelley at their home in the 10400 block of Balmoral Drive in Glasgow Village after stealing electronics and clothing from them, police said in a probable-cause statement. He allegedly picked up multiple shell casings from the scene and fled in a car that belonged to one of the victims.
"It was certainly not a random act," county Prosecuting Attorney Robert McCulloch said. "He was very familiar with the family."
The prosecutor declined to go into details about how Dupree knew the family or whether he had lived at their house at some point, but said the suspect was a friend of a member of the family, "probably not the 10-year-old." First-degree murder also implies deliberation in the act, McCulloch noted.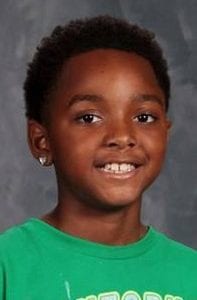 Although police and prosecutors have a good picture as to what happened, "we'll never be able to answer all the questions," McCulloch said.
Terrence had been a student at Blades Elementary in Oakville for two years and had just started attending fifth grade at Forder Elementary in Lemay Aug. 16 before his body was discovered Aug. 28 with the rest of his family and Kelley.
Kelley had been a victim of a drive-by shooting not long before the killings, but McCulloch did not believe there was any connection.
Dupree was taken into custody in Columbia Dec. 15, after an investigation that kept police suspicions under wraps so that he could peacefully be taken into custody without incident, McCulloch said.
"Somebody who's going to execute four people, including a 10-year-old, was clearly a clear and present danger to anybody who's around him," McCulloch said. "So we didn't want any word getting to him of anything."
McCulloch has served as prosecutor for decades but was unsure if he had ever prosecuted a quadruple homicide in St. Louis County before.
The case would likely not have been solved if members of the community had not come forward with information that pointed to Dupree, county police Chief Jon Belmar said.
"I value what the community brought to this, because without their assistance we may not have had justice for the victims," Belmar said.
St. Louis Regional CrimeStoppers raised the reward for information in the case to $15,000, triple the usual award amount.
Police were also tipped off about Dupree's location in Columbia by members of the community who came forward with tips.
The chief and the prosecutor commended detectives who had been working nonstop on the case since the killings.
"It's not like this happened in August and then it got resolved last Friday," McCulloch said. "There was a ton of work that went on there."
The suspect had once been charged with theft, but had no other criminal record beyond municipal tickets.
Police believe the shootings occurred sometime from 5 to 10 p.m. Thursday, Aug. 24, but the bodies were not discovered until 11:53 p.m. Monday, Aug. 28, when police arrived at the house to conduct a wellness check at the request of family members who had been unable to contact the family.
The families of the victims asked for privacy as they grieve the loss of their loved ones, police said.
Terrence was the fourth Mehlville student tragically killed within six months. In April, Rogers Elementary student Demond Moorehead, 7, was killed riding his bike near his home in south city. Days later, Forder fourth-grader Caleb Lee, 9, died after being hit by a car fleeing Normandy police near St. Louis Lambert International Airport. In June, Wohlwend Elementary incoming fifth-grader Nolan McCabe, 10, was killed when he was struck by a log on the beach in Alabama during Tropical Storm Cindy.
The day after the bodies were found, County Executive Steve Stenger appeared with Belmar at a press conference announcing the increased reward.
"Victims of this crime include a 10-year-old boy," Stenger tweeted. "We must support each other and our communities. Report what you know … I commend @STLRCS (CrimeStoppers) for increasing the reward for information in this heinous crime. If you know something, say something."