Man charged with kidnapping elderly woman at south county Kmart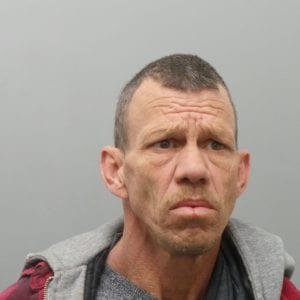 Police are searching for a man charged Friday with kidnapping, beating and carjacking an elderly woman in September in the parking lot of the south county Kmart.
Robert Cook, 53, of the 1st block of Woodland Lakes Drive in Sullivan, 63080, is charged with one count of second-degree kidnapping, three counts of armed criminal action, one count of first-degree robbery and one count of second-degree assault.
County prosecutors allege that the victim, who was 79 at the time, was leaving the Kmart parking lot at 3901 Lemay Ferry Road at 10:26 a.m. Sept. 26 when Cook began punching her while stopping her from closing her driver's door.
He continued to beat her while forcing her onto the floorboard on the passenger side. He got into the driver's seat and displayed a knife while making slashing motions toward the victim, cutting the victim and the straps to the purse she was clutching, police said.
Cook allegedly drove the woman to St. Louis city, where he abandoned her car and took her purse.
The victim identified Cook in a photo lineup, police said.
Detectives from the St. Louis County Police Department's Bureau of Crimes Against Persons conducted the investigation.
Police ask that anyone with information on Cook's whereabouts contact the Police Department at (636)529-8210 or CrimeStoppers at (866) 371-TIPS (8477).