Police: Carjackers charged with murder after victim kills accomplice in self-defense
A man and woman have been charged with murder after an armed carjacking victim shot and killed their 18-year-old accomplice in self defense at a South County car wash over the weekend.
Police officers found Brandon Whitfield, 18, of the 1700 block of Rosado in Spanish Lake, 63138, dying of at least one gunshot wound when they responded to the scene at the Classic Car Wash in the 4800 block of Lemay Ferry Road around 1:17 a.m. Sunday. He was pronounced dead at the scene.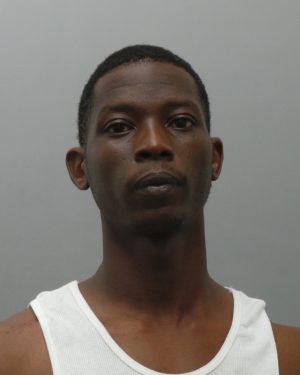 St. Louis County prosecutors on Tuesday charged Markus Billingsley, 34, and Radonna Smith, 36, both of the 3900 block of South Grand Boulevard in St. Louis, 63118, with a slate of felonies in Whitfield's death.
Along with second-degree murder, prosecutors also charged the pair with first-degree assault, first-degree robbery, vehicle hijacking and four counts of armed criminal action. It is the first known use in South County of the newly enacted vehicle hijacking/carjacking law sponsored by Rep. David Gregory of Sunset Hills.
Billingsley and Smith are being held in the St. Louis County Justice Center on $250,000 cash-only bond.
The St. Louis County Police Department noted that charges are merely an accusation and that Billingsley and Smith are presumed innocent until proven guilty in a court of law.
But according to a probable-cause statement from county detectives, Whitfield was shot by a victim in a carjacking gone wrong. Under Missouri law, if someone dies during the commission of a felony, the perpetrators can be charged with murder even if they didn't actually pull the trigger themselves.
Billingsley and Whitfield, armed with pistols, approached a man washing his car in a stall at the car wash, according to the police account. They robbed the man, with Billingsley stealing the man's cell phone. Smith was in the car when Billingsley and Whitfield got out of the car to rob the victim.
When Billingsley went into the victim's car, Whitfield and the victim started to fight, and the victim shot and killed Whitfield.
Billingsley got out of the car and exchanged gunfire with the victim.
Police say that Billingsley fled the car wash and was picked up by Smith, who drove him to the hospital for his bullet wound.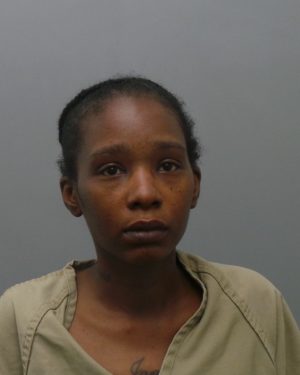 Smith had been with Billingsley and Whitfield earlier that night when they discussed stealing a car, and they had also spoken about it at least one previous time. That night, they spotted the victim at the car wash and decided to rob him.
Billingsley and Smith were caught Monday at an apartment where the victim's cell phone and multiple pistols were found.
The Classic Car Wash on Lemay Ferry Road has been the site of several crimes lately, including in recent weeks.
The car wash was the site of an armed robbery earlier this month, which appears to be unrelated to the carjacking last weekend.
Another person was also found dead on the same stretch of road two years ago. Thomas Hearst Jr., 31, was found shot to death in a crashed car along the side of the road by a county officer on the Fourth of July 2018. A man was charged with murder in that killing.
Billingsley previously pleaded guilty to felony drug trafficking in Northwoods in St. Louis County in 2008, which resulted in several five-year prison sentences that were suspended and then later revoked. He also had two 10-year sentences from that case that were also suspended.
Smith currently faces a misdemeanor charge in the city of St. Louis for possession of a defaced firearm. The trial in that case has been postponed numerous times since last year, including since April due to COVID-19.
Whitfield did not have an adult criminal record, according to Missouri court records.
Detectives from the St. Louis County Police Department's Crimes Against Persons Unit are investigating.