Lindbergh pitcher also a powerhouse at the plate
Krysl's success a testament to his hard work, coach says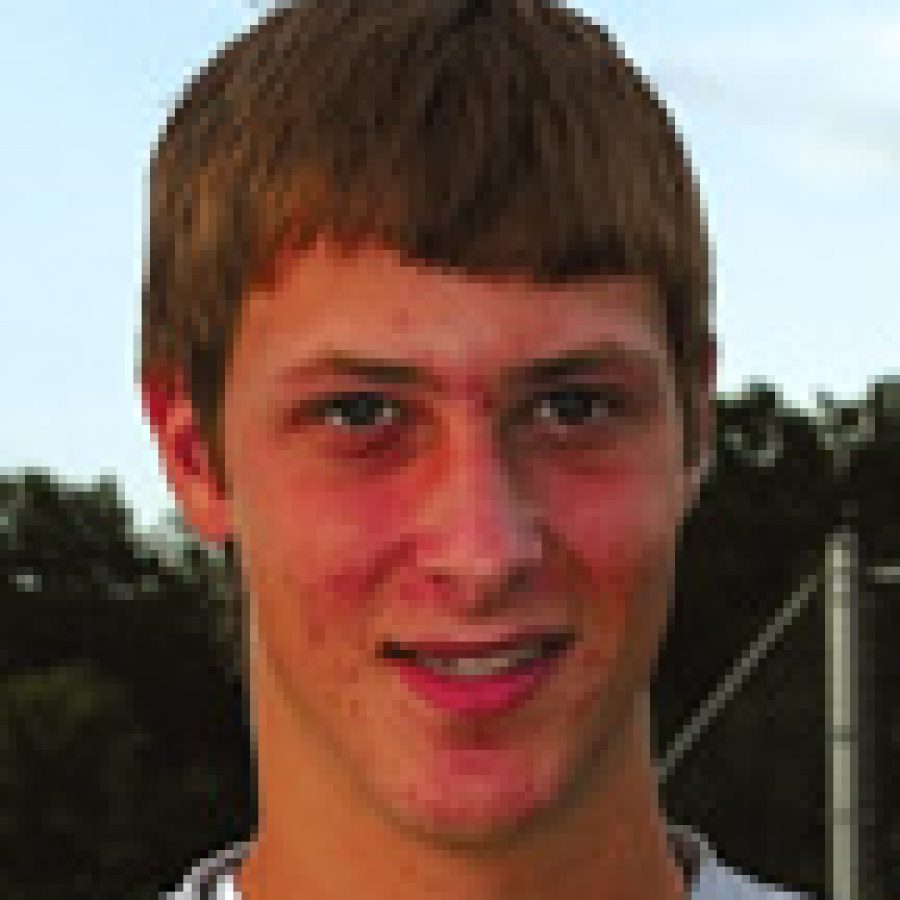 Despite shining as a pitcher, all Scott Krysl wanted to do was show people how well he could hit a baseball.
Krysl got his opportunity this past summer on the Crestwood American Legion baseball team as he hit a team-leading .452 with two home runs and 20 RBI.
On the mound, he was 5-1 overall with a 3.50 ERA.
"We were originally looking for him to be just a pitcher," Crestwood head coach Ed Kopff recalled. "It took a few games for me to come to the conclusion that he was one of our best hitters."
Krysl's opportunity to play in the outfield came when Ben Kraemer, Ryan McReynolds, Scott Milles and Joe Schwarz had a late start to the Legion season as they led St. Louis University High School to a third-place finish in the Missouri Class 4 Tournament.
"I was working really hard in the off-season and wanted to be an outfielder in the spring, but was actually just a pitcher," he said. "In the summer, a couple of guys were from SLUH and in the state tournament, so I got the chance to play in the outfield."
At Lindbergh High School this spring, Krysl was 1-1 overall with a 5.73 ERA. But his playing time was limited by a strained back injury right before spring break.
"I started off real good in the spring, but I pulled my back right before spring break," he said. "This summer, I only had a couple of bad games on the mound in Legion ball."
Krysl believes that his recent success is due to the help of pitching coach Scott Terry and hitting coach Matt Hummert.
"I've been working with Scott for almost five years now and Matt for the past two years," Krysl said. "They always helped me through the good and the bad times."
Besides playing on the Lindbergh baseball team, Krysl is a member of the Lindbergh Concert Band and plays the percussion drums.
This past year, he traveled to the Missouri State Championships at the University of Missouri in Columbia and he received a score of 2 on his snare-drum solo. Krysl's score was the second-highest mark a performer could receive at the state championships.
He also excels in the classroom with a 3.8 grade-point average and is a member of Lindbergh's Renaissance program.
But come next spring, all Krysl wants to do is play in the outfield.
"I hope to play outfield this coming spring," he said. "My high-school coach (Darin Scott) came to a couple of our games and I ended up breaking up a no-hitter in one of them. So I'm hoping to do the same in the spring that I did this past summer."
Scott told the Call, "It's very exciting for us going into next season. He's really come around and hit the ball well this summer.
"His success attributes to his hard work in the off-season and it's a testament to him getting things done."