Lindbergh, Mehlville will swear in school board members this week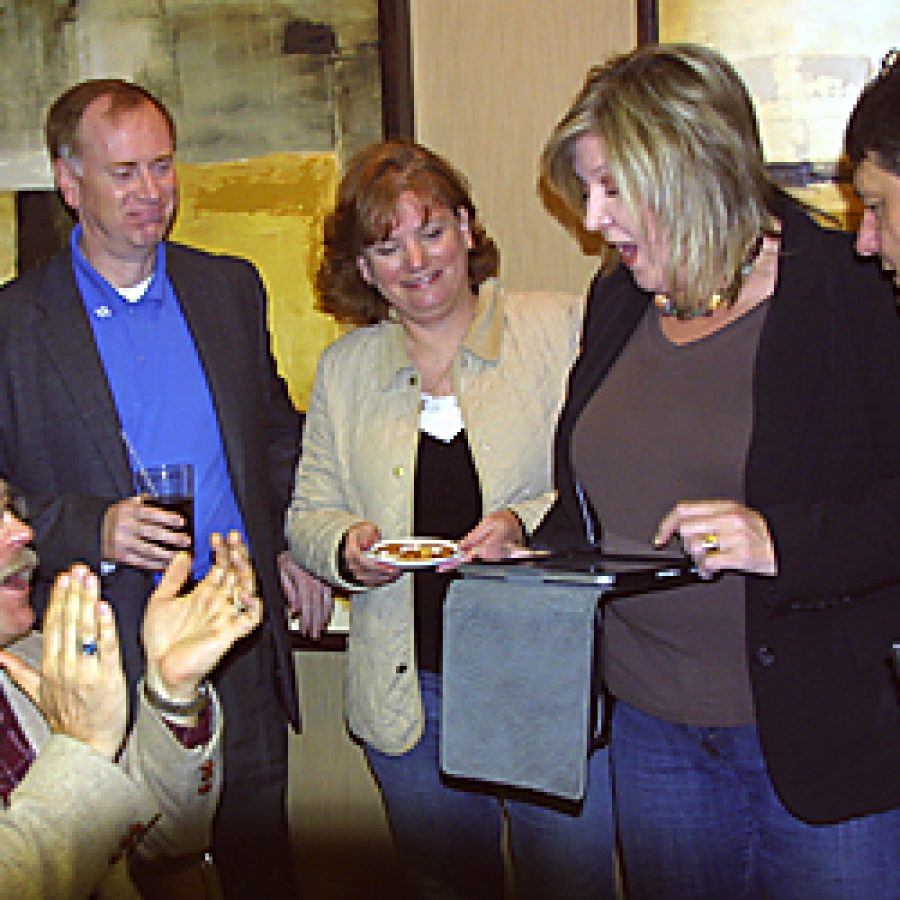 New and returning Mehlville and Lindbergh school-board members were slated to be sworn in this week after receiving the most votes in last week's election.
In Lindbergh, Kathleen Kienstra, Don Bee and Vicki Lorenz Englund were scheduled to take their seats on the Board of Education Tuesday — after the Call went to press. They garnered the most votes of six candidates seeking three seats on the school board.
In Mehlville, Elaine Powers, Rich Franz and Mark Stoner were scheduled to take office Wednesday.
Powers, Franz and Stoner received the most votes of nine candidates vying for three seats on the school board.
They filled the board seats being vacated by Drew Frauenhoffer and Erin Weber as well as the seat once held by Karl Frank Jr., who resigned in November. The seats carry three-year terms.
In Lindbergh, Kienstra received 4,346 votes — 21 percent; Bee garnered 3,784 votes — 18.3 percent; and Englund received 3,711 votes — 18 percent, according to unofficial election results.
Kienstra and Bee were seeking their second three-year terms on the board while Englund was making her first bid for a seat on the school board.
The remaining candidates and their vote totals were: Joseph Sartorius, 3,392 votes, 16.4 percent; Leslie J. Weiss, 3,086 votes, 14.9 percent; and George Rezabek, 2,326 votes, 11.3 percent.
Also up for election was a seat vacated last year by Janine Fabick that carries a one-year term. Larry McIntosh currently is serving in the seat. Missouri law states no school-board election will take place in a district if the number of candidates who file is equal to the number of board seats to be filled by the election. Because he was the only candidate to file for the seat that carries a one-year term, board Treasurer Mark Rudoff automatically won the seat.
Kienstra, last week's top vote-getter in the Lindbergh race, said her re-election will "help keep Lindbergh Lindbergh."
"I want to express my gratitude to the voters of Lindbergh Schools for giving me their overwhelming support," she said. "I appreciate the opportunity to serve as Board of Education director for three more years.
"A vote for me was clearly a vote of confidence for the current Board of Educa-tion and the direction we are going in Lindbergh Schools."
Bee and Englund lauded all six candidates as well-qualified for the school board.
Of his re-election, Bee said, "I think it shows some consistency within the district and with the patrons saying that as well … We'll work to continue to keep the district focused on where it should go, and I think sometimes when you're doing a three-year term and all of a sudden you get done with that, you're like: Well you know, there's still some things out there that you kind of want to accomplish. And I think that's why I ran again."
Englund said, "I heard again and again, wherever I went, that Lindbergh was lucky to have six people who really cared as much as we did, and do, about our kids and about the district. I felt like all the candidates were qualified and it was a great experience for me to run with such great people. I think we all learned from each other and I just hope that the folks who were not successful will stay active and be inspired to run again."
In Mehlville, Powers received 5,686 votes — 19 percent; Franz received 3,969 votes — 13.2 percent; and Stoner received 3,802 votes — 12.7 percent, according to the unofficial results. The remaining candidates and their unofficial vote totals were: David Wessel — 3,657 votes, 12.2 percent; John Roland Jr. — 3,177 votes, 10.6 percent; Michael Doyel — 2,881 votes, 9.6 percent; Marea Kluth-Hoppe — 2,595 votes, 8.7 percent; Deb Langland — 2,428 votes, 8.1 percent; and Franchesca Gindler — 1,732 votes, 5.8 percent.
Powers said she was "humbled" as last week's top vote-getter.
"I think that the numbers speak for themselves in terms of the connection I think I made with people from really a wide variety of backgrounds and people throughout the community," she told the Call, adding that her victory affirmed her belief that "many people in this community are looking for someone who cares deeply about students, deeply about education but who also gets the importance of being financially accountable.
"I think that's what people were looking for and feel great that they put their confidence in me."
Franz and Stoner ran on a platform of being advocates for Mehlville taxpayers.
The election results, they said, indicated their message of fiscal responsibility resonated with voters.
"I feel vindicated and appreciate the support," Franz told the Call. "All along Mark Stoner and I felt like we were representing the taxpayers who often don't get recognized as being an important part of the community. So we felt like the taxpayers sent a message that they want us to speak for them, and we do speak for them. We felt good about that."
Stoner said, "I'm excited to go to work for the voters … I think it was very clear that our message was on target in terms of people do want to rein in taxes and get ahold of spending."