Lindbergh boys' cross country squad to compete for State Championship
Flyers boast four medalists in Saturday's sectional meet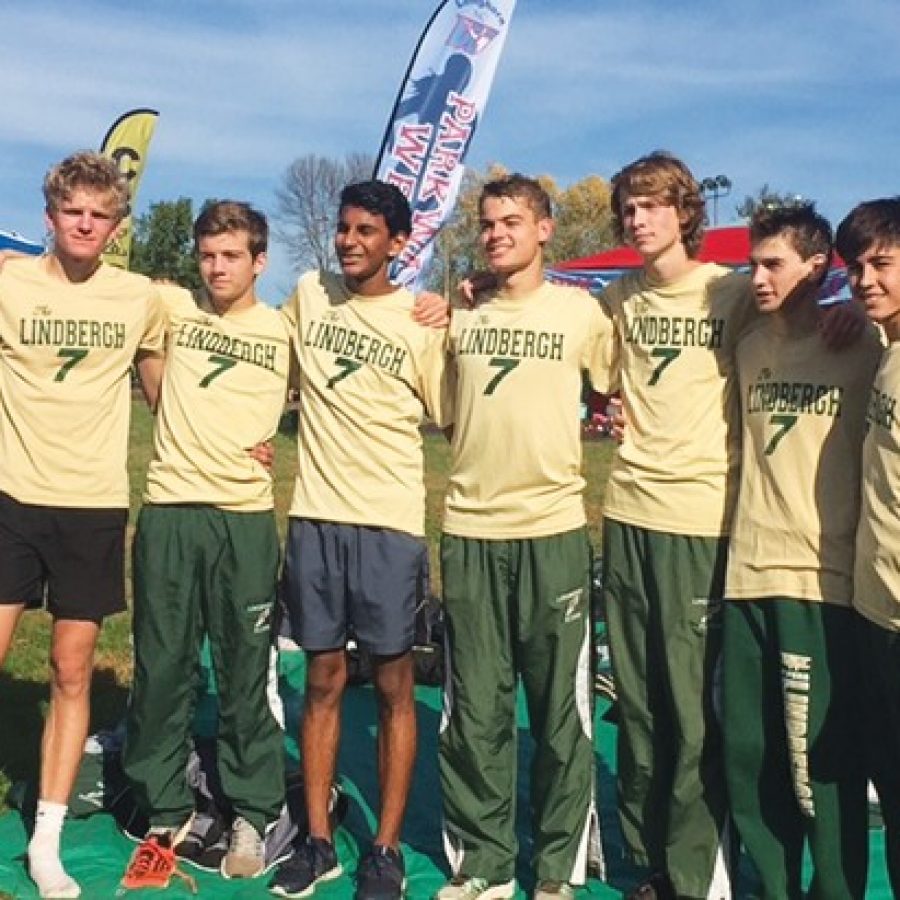 The Lindbergh High School varsity boys' cross country team will compete for the State Championship as a team Saturday, Nov. 5, in Jefferson City for the first time since 2009.
The Flyers finished third as a team Saturday in their sectional meet, behind Lafayette and Parkway West.
Members of the Lindbergh squad were prepared and confident, coming off the Flyers' convincing district title the week before, according to head coach Jim Petersen.
"The district win — the guys have been really working out real well, and we had five of the top 12," he said. "They ran well as a team."
Lindbergh's Billy Driemeyer led the pack, coming in fourth. He was followed by Carter Anderson, fifth; Connor Kingsland, sixth; Pratyay Bishnupuri, 10th; and Sam White, 12th.
"We won pretty handily at districts, but it's a real good team," Petersen said. "It's been four years since we won district. But they worked really hard and it worked out really well."
In the sectional meet, the Flyers finished a bit more spread out, but it was enough to get the team through to state, giving Lindbergh the opportunity to compete for the team title. The Flyers had four medalists in the sectional meet — Driemeyer, Anderson, White and Bishnupuri.
The state meet will take place Saturday morning at the Oak Hills Golf Course in Jefferson City.