Hundreds say they will protest in Jefferson City to 'Reopen Missouri'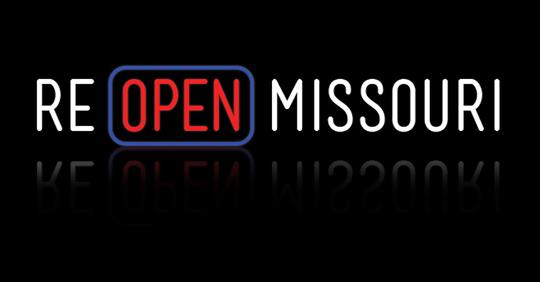 Missouri is joining a growing list of states nationwide that have seen protests against the stay-at-home orders handed down by most governors in response to the coronavirus outbreak.
Over the weekend Tennessee and Arizona became the 19th and 20th states to see demonstrations against shelter-in-place orders in response to the coronavirus, as a group gathered to wave American flags and hold signs Sunday in Nashville while others protested in cars near the state Capitol building in Phoenix.
More rallies are scheduled this week in states including Missouri, Pennsylvania and Maine to protest the stay-at-home orders, which have separated businesses into "essential" or "nonessential" categories and shut down the businesses that are nonessential, while ordering residents to stay at home unless they're going to the grocery store, the pharmacy or conducting other similar essential business.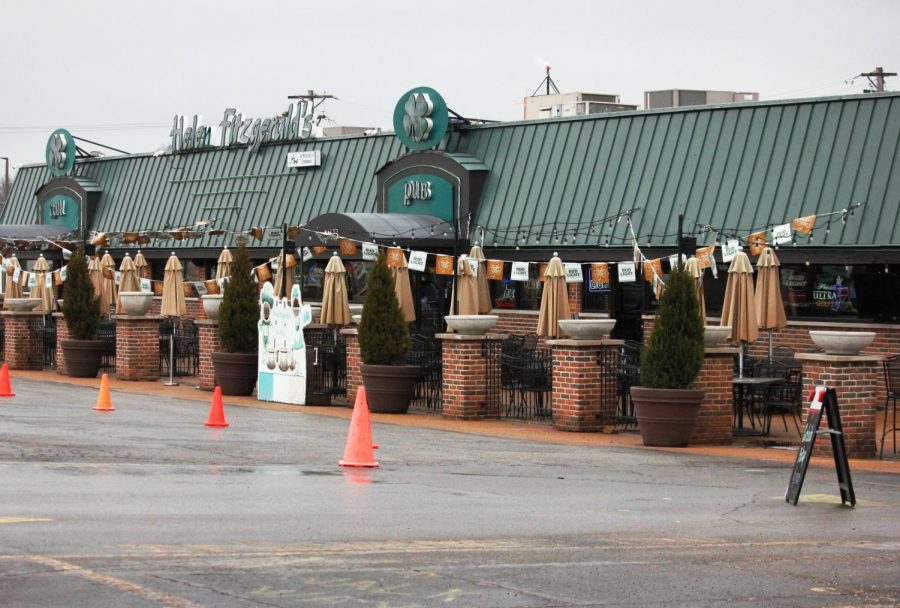 A "Reopen Missouri" rally is scheduled for noon Tuesday, April 21, at the Missouri statehouse, 201 W. Capitol Ave., Jefferson City.
The "Rally Against the Lockdown" has hundreds of confirmed attendees and 1,300 more interested, according to its Facebook event.
The event is planned as a peaceful gathering, said organizer Josh Schisler, a former chief of staff for the Missouri Senate from Arnold.
The event originated on Facebook from the group "Reopen Missouri," Schisler said.  Similar groups have sprouted in places like North Carolina, where organizers have said they can't physically add people to their group as fast as they're requesting.
Schisler compared the protest to past victories won by the parents and grandparents of those rallying in Missouri.
"Not only are we all safely returning to work today, we also have the joy of being able to serve the most vulnerable members of our society, and we get to celebrate together in our fight for the rights of the people who are most susceptible to hospitalization from COVID-19," Schisler said. "Now is the time for all of us to be a little bit braver, and honor the call to service that our parents and grandparents answered long ago."
Addressing the prospect of protesters surrounding the Capitol, Gov. Mike Parson, a Republican, said in his daily briefing Monday afternoon that he believes he's already doing what the protesters want.
Parson was one of the last governors to issue a statewide stay-at-home order two weeks ago. He extended it to May 3 last week, but said the state's economy should be ready to reopen May 4.
"I know that's kind of a national theme right now where people are protesting, but right here in the state of Missouri we're in the process right now of trying to reopen our state, I think that's somewhat what the protest wants," Parson said. "I think we're lining up with what the president wanted… Missouri was one of the first states to announce that we're going to be opening back up."
But the governor also said that even with the stay-at-home order in place, this protest will not be treated differently than any other protest — although he hopes attendees will stay 6 feet apart from each other, as called for by national and local social distancing guidelines.
"They have every right to come to the state Capitol and protest, we're not going to try and stop them," he said. "Protesters come and go at the state Capitol, and they're more than welcome to be here tomorrow and protest."
Asked to address the prospect of protests pushing for stay-at-home orders to be lifted, the head of the St. Louis Metropolitan Pandemic Task Force, SSM Health Chief Medical Officer Alex Garza, said in his daily briefing Monday that "the challenge, as I've said multiple times, is opening too fast, too soon."
St. Louis County and the city of St. Louis are under stay-at-home orders extending through at least May 15.
The Reopen Missouri group encourages its members and participants to only attend if they fall under certain safety guidelines and to practice social distancing when in public, Schisler said.
The group also requests the rally not be politicized. 
Organizers said protesters should only display American or state of Missouri flags, along with nonpartisan signs. Some members vow to patronize local "nonessential" businesses if they find them open, in the spirit of, and to substantiate the premise of the rally.
Protesters are told by organizers to only attend if they are healthy, under the age of 70, and asymptomatic.
Any senior citizens considering attending should seek guidance from their physicians, organizers said.
People should not attend if they are in regular contact with people over 70 or anyone with serious underlying health conditions, Schisler said.
Addressing the protests and protesters at his daily briefing Monday morning, St. Louis County Executive Sam Page, a Democrat, said, "We have to recognize that this is an extraordinarily frustrating event for everyone in our country and our community. It's frustrating to be in the middle of a worldwide pandemic which is historic — it's our 9/11 of this generation.
"I understand how people feel. People have the right to organize, have the right to protest, have the right to speak up."
He hoped that protesters would keep "proper social distancing," because "I would hate to see this virus spread anywhere in our community."
As for enforcement of actions against protests, he said that laws protect protests. But he doesn't see that as an issue because the protests so far have been peaceful ones.
"From what I've seen for the most part these have been peaceful operations, peaceful protests, and from what I've seen at least on TV they've been respecting social distance guidelines," Page said.