Hubbell will lead Mehlville High girls' cross-country squad
Panthers girls boasting mix of top veterans, newcomers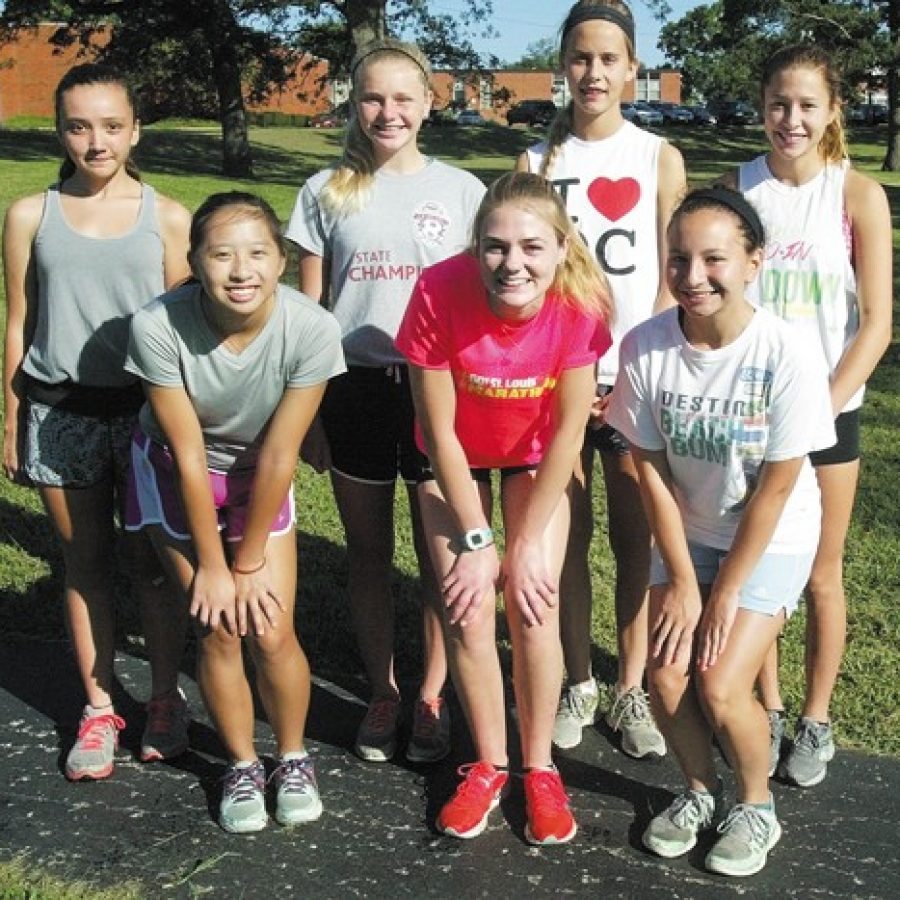 The Mehlville Senior High School girls' cross country team brings back its superstar runner for the 2015 season.
Senior Elaina Hubbell, a 2014 state qualifier, is the perfect person to build a cross country team around and the Panthers intend to do that, according to head coach Mark Ehlen.
"The girls' team will be led by team captain and last season's state-meet qualifier, Elaina Hubbell. She has an opportunity to take this season to the next level," Ehlen told the Call. "There hasn't been a week that hasn't went by since the state meet that we haven't talked about how to get back to state and improve."
Some special training Hubbell did during the offseason could prove to be instrumental in whatever success she has this season, according to Ehlen.
"Elaina got a once-in-a-life opportunity over the summer to travel to Australia for the purpose of running and racing with a group representing the USA. I think this experience will pay dividends for Elaina this season," he said.
The Panthers also return Olivia Miller and Kristen Carter, who are in tip-top shape, Ehlen said.
"They improved on their commitment to summer training and will be ready for a great season, and have been earlier contributors to the team as the No. 2 and the No. 3 runners to start the season," he said.
Mehlville also brings in a lot of new talent as well, and Ehlen is excited about his team's potential.
"This will be the youngest girls' team I've coached, with six incoming freshmen," he said. "I am excited about this young girls' team and the contribution these first-year runners can make by the end of the season.
"There is the potential for two to three of these first-year runners to be the X factor in October."