Healthy Living: True meaning realized of 'in sickness and in health'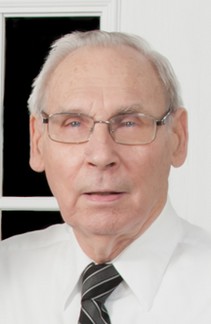 Healthy Living by Carl Hendrickson
Christmas 1964.
I was a senior in law school at St. Louis University. She was teaching in the Lindbergh School District.
Over the Christmas holiday, on Dec. 30, we took each other "for better, for worse, for richer, for poorer, in sickness and in health." We were young, in our 20s, and healthy.
The years passed.
I practiced corporate law for 30 years.
Later I served four terms in the Missouri House.
My wife switched careers from teaching to nursing.
We have celebrated our golden anniversary, surrounded by our three sons, our daughters-in-law and six grandchildren, four girls and two boys. But the passage of time has aged both of us. And my health has declined.
Over Labor Day, I developed pneumonia and was hospitalized. I am home now and regaining my health and strength.
My wife, Saralou, has been my caregiver during the period of my illness. She was at the hospital each day during my week's stay. Now that I am home, she sees to my care.
There is some irony in this. Every fall, our parish has a special anointing for the sick and offers a blessing for caregivers. I have worked with the pastor and the liturgical committee in past years on this anointing service and in preparing the prayer for caregivers. This year, I am anointed, and prayers are offered for my wife, my caregiver.
This is a common occurrence as we age. I know many who are serving as a caregiver. Spouses, like my wife, who do so serve as great role models for young married couples.
These spouse caregivers demonstrate daily what it means to love someone unconditionally, in good times when both are healthy, and also in times of illness.
For those men and women in the Call readership area who offer care to the sick and infirm, I trust that you always have energy and courage, a generous spirit, a warm smile, patience, and a loving sense of humor.
Saralou has all of that, for which I am most grateful.
Editor's note: Everyone at the Call wishes former Rep. Hendrickson the best in his recovery. See you soon, Carl!