Hamilton rejoins Aerosmith for summer tour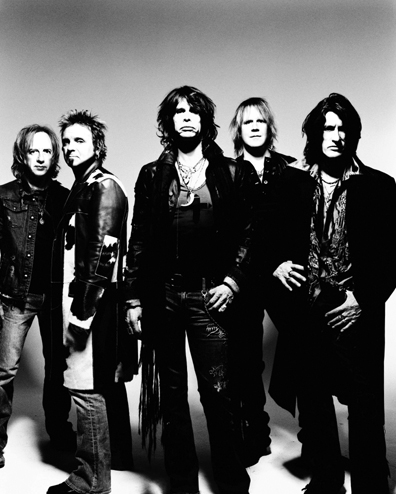 Originally Published: 6/3/2009
By Alan Sculley
For the Call
The last time Aerosmith toured — in 2007 in support the greatest-hits album "Devil's Got a New Disguise: the Very Best of Aerosmith" — the band had to forge ahead without bassist Tom Hamilton.
It wasn't Hamilton's choice. Throat cancer, and the radiation and chemotherapy treatments that came with the diagnosis, forced him to the sidelines and forced him to entertain a thought he didn't want to face.
"What I had to go through was the band going out on tour without me. And so I had a taste of that, the negative feelings of that," Hamilton said during a mid-May telephone interview. "So it was a terrible thought, but I had to learn that there were some things that could be worse than not having the band.
"I've been in this band since I was a friggin' teenager. Obviously I've got a strong desire to be here," he explained. "But you know, sometimes you have to think like some day is coming. I think going through that cancer experience, it kind of grabbed me by the head and made me look at a lot of stuff and just sort of in general, you think of things you always wanted to do some day. Well some day is here. So I got a lot of that, which I think is a positive thing because it really focused me. And I've come a long way musically since that happened. It was almost a gift of the whole process that I'm probably a better player, writer, recorder now than I would have been if I hadn't gone through that."
Now, as Aerosmith begins a tour Wednesday, June 10, in St. Louis, Hamilton once again can focus on the band — which also includes singer Steven Tyler, guitarist Joe Perry, drummer Joey Kramer and guitarist Brad Whitford — he's been with since its inception in 1970. He has been given a clean bill of health and has been fully involved in the group's activities, which have included starting work in earnest on a new studio CD.
Hamilton said the band, which is working with producer Brendan O'Brien — known for his work with Bruce Springsteen and Pearl Jam — actually had hoped to finish the new CD before the start of the tour. But Perry's surgery, along with Tyler having a bout with pneumonia and the tight schedule dashed that idea.
"We went into a process sort of at the beginning of the year, like around February or March," Hamilton said. "We decided since we had a few months to go before the tour there was no reason not to go and kind of see where we were at.
"So we were able to do a lot of that with Brendan," he said. "But Brendan, both Brendan and us, are on a very tight schedule. So it got to the point where we knew we had to get into tour mode and Brendan had to go for some prior commitments. So we thought all right, instead of just sort of a dysfunctional thing, staying up all day and all night until it's done kind of thing, that was not something we wanted to do. We've done that a lot, and sometimes it works and sometimes it doesn't. We said we'll take that album, and we'll take what we've got so far, which is pretty good, and we'll hold it and go out on tour and come back and finish it."
It's too early in the process for the band to know many specifics about what shape the new album will take. But Hamilton hinted that the CD could take the band in a harder rocking direction with a sound more in line with the raw, live-in-the-studio quality of "Honkin' On Bobo" than the polished production of "Just Push Play."
"It was really nice when we did 'Honkin' On Bobo' to pick a song from a blues record, something that was an old favorite of ours, run it down a few times and then cut it," Hamilton said. "(But) we're not technology reactionaries. We're not going to go in the studio and say 'All right, no computers.' Because it's too much fun. Computers make wacky ideas possible."
Aerosmith will get back to work on the album following the summer tour. For this summer's outing, the group has been seriously considering playing one of its classic albums, such as 1975's "Toys in the Attic," front to back, during its set.
Although clearly excited by that idea, Hamilton said the difficult part is figuring how to play a complete album, while also fitting into the set the many other Aerosmith songs that fans want to hear.
"We're really interested in doing that," Hamilton said of the idea to play an album like "Toys in the Attic." "But we want to try to figure out some way to do it so that everybody's happy. It's a problem, but it's a luxury problem. Nonetheless it's a puzzle, and we have to work out how to structure the set so we really cover the whole thing."
Aerosmith plays Wednesday at Verizon Wireless Amphitheater, Interstate 70 and Earth City Expressway. Tickets for the 7:30 p.m. show, which also features 3 Doors Down, range from $194 to $35.