Gregory, Hoffman face off on the issues in 96th District House race
David Gregory, a Republican attorney, is running for re-election in the 96th Missouri House District Tuesday, Nov. 6, and is being challenged by Democrat Erica Hoffman, a stay-at-home mother and school volunteer.
Gregory, 33, 12820 Weber Hill Road, Sunset Hills, was elected in 2016 to represent the 96th District. He is also an attorney and small-business owner.
"I'm seeking re-election because our government needs to continue looking for ways to reduce waste so we can cut taxes and, at the same time, have more funding for schools, safety and roads," Gregory said.
Hoffman, 41, 564 Oakwood Drive, Fenton, is a former history and government teacher and is a stay-at-home mother and community volunteer. She and her husband, Robert, have two children, Miles and Brooke.
"I was asked to run by a group of parents in the Lindbergh School District. I view this as a continuation of the service I have been doing for my community for many years," Hoffman said when asked why she was seeking election.
The candidates gave the following responses to a Call questionnaire:
What issue do you consider the single most important issue in this race and why?
Gregory said, "I'm not sure I can designate just one single most important issue in this race. I can say I believe health care, immigration and taxes are among the most important to my constituents. Rest assured I will be standing strong against immigration, fighting hard to ensure pre-existing conditions are covered and taxes remain low."
Hoffman said, "Having someone who truly represents individuals in the 96th District is the biggest issue we are dealing with right now. We need representatives who value all residents in the district.
"I will be an active and present representative when in session. I will support traditional public education and make sure funding our public schools and teachers remains a priority. I will be a strong advocate for workers' rights, quality jobs with living wages and policies to help small businesses in our district."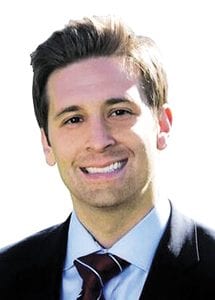 What is your position on abortion?
Gregory said, "I am pro-life. Period. It is a non-negotiable issue for me and never will be negotiated under any circumstances."
Hoffman said, "I am thoughtfully pro-choice and agree with the Supreme Court's decision on Roe v. Wade. I would like to see abortion rates reduced by offering more family planning options, access to contraception and education. There are some times when an abortion is a medical necessity. I do not want to criminalize women who need or seek medical treatment in this area."
What is your position on the death penalty?
Gregory said, "I am generally open to the death penalty. However, I do believe the death penalty must only be initiated upon the most heinous and obvious of crimes."
Hoffman said, "I oppose the death penalty on both moral and practical grounds. Most developed nations have abolished the death penalty. The Innocence Project has helped to free hundreds of wrongly convicted citizens, sometimes decades after their original conviction. Our criminal justice system is imperfect, and it is inappropriate to take a life based on the result of that imperfect system."
What is your position on tax-increment financing? Are changes needed to this law? 
Gregory said, "I believe TIFs (tax-increment financing) started off as a strong economic policy but eventually have become abused. I co-sponsored a bill last year that allows the school districts to weigh in on TIFs and whether or not such TIFs can be harmful to the school."
Hoffman said, "Each project has to be looked at individually, but I do believe TIFs are overused. Studies have shown that TIFs often produce little economic benefit while negatively impacting existing local businesses and special taxing districts such as schools and fire departments. In recent years there has been multiple attempts by both Democrats and Republicans to try to resolve the negative impact of TIFs and I would continue these efforts to help resolve this problem."
Would you support placing a constitutional amendment before voters that, if approved, would repeal the supermajority requirement for school-district bond issues?
Gregory said, "I believe a majority of voters should support a good debt measure like the issue of bonds prior to issuing such bonds."
Hoffman said, "Yes, I would be open to the idea for bond issues that did not require a tax increase and would be willing to listen to arguments on both sides. I see the budget difficulties of our local school districts every day. While they are struggling to meet their operating budget for things like transportation that are not adequately covered by the state, they must deal with aging facilities and added costs of security. Bond issues are an important tool they have for improving facilities."
Are changes needed to the state's foundation formula for funding education?
Gregory said, "The state's education formula was negotiated and lobbied by all parties involved before the final iteration was passed. With that said, I believe we must always strive to find ways to efficiently and effectively invest in education."
Hoffman said, "Yes, the foundation formula is flawed and should be changed. There are two key points that everyone should understand about school funding. First, our current legislators want to boast that the schools are 'fully funded' by the legal definition, but that only occurred because they reduced the monetary standard required to achieve a 'fully funded' status in 2016. Secondly, the foundation formula is only part of the funding picture for education. Our state has continually shifted the costs of other items, such as transportation, onto local school districts for years. Even if the foundation formula were adequately funded, these other items must also be considered in future versions of the funding formula."
Are changes needed to the law allowing Missouri citizens to carry concealed weapons? If so, why? If not, why not?
Gregory said, "I am not aware of any changes needed to our current carry concealed laws. If and when new proposed changes come across my desk, I will always thoroughly review and investigate the bill."
Hoffman said, "Seventy percent of St. Louis County voters opposed concealed carry when it was on the statewide ballot. While I respect Second Amendment rights, I do oppose the current law that allows concealed weapons to be used in schools, and I will adamantly oppose legislation such as House Bill 1936 that would allow weapons in locations like day care facilities, stadiums, bars and polling places. I align with the views of Moms Demand Action and am proud to have earned the distinction of being a 'gun sense' candidate."
Are changes needed to the state's current Open Meetings and Records Law? If so, what would you propose?
Gregory said, "Absolutely. I am in full support of greater transparency. I filed the bill that proposed the new changes promoting greater transparency among government agencies. My bill also provided additional subpoena power for the attorney general if and when a state agency fails to comply with the current Sunshine Laws."
Hoffman said, "Yes. I am in favor of any changes that will lead to more transparency in government."
What do you propose to generate revenue for road and bridge improvements?
Gregory said, "I propose our government, as any good business would do, continues to find ways to operate more efficiently and effectively so as to prevent wasteful spending. Our government needs to continue looking for ways to reduce waste so we can cut taxes and, at the same time, have more funding for schools, safety and roads."
Hoffman said, "I propose everyone vote 'yes' on Proposition D this November. The proposal will leave us with fuel taxes well below the national average, while providing an estimated $288 million to MoDOT (Missouri Department of Transportation) for roads and bridges annually. The bill is a reasonable, bipartisan effort and is supported by our current governor, although it was not supported by our current representative."
Are changes needed to the state's eminent domain laws to prevent abuse? 
Gregory said, "As with all good government measures, abuse can occur. We must always be looking for ways to prevent abuse of government measures."
Hoffman said, "Yes. We have seen abuses of power occur in nearby communities, primarily when properties are being taken for private redevelopment rather than public use. Many other states have worked to curb these abuses, and Missouri should as well."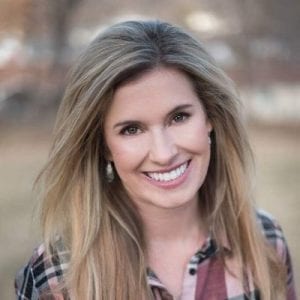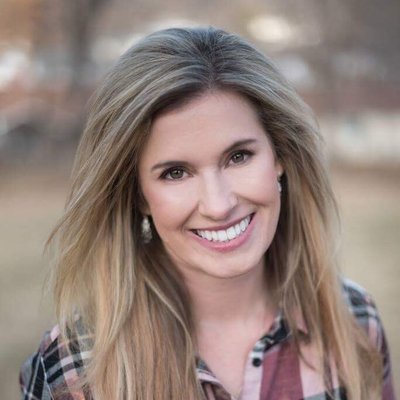 What will you do to improve Missouri's economy?
Gregory said, " I will continue looking for ways to attract new, good-paying, family-sustaining jobs like union jobs in the state of Missouri. We can attract jobs by initiating tort reform and education reform and ensuring our state has the skills and talent for corporate relocations."
Hoffman said, "Real wages, adjusted for inflation, are lower than they were 10 years ago for a majority of Missourians. I want to see our residents and local businesses thriving, and the surest way to do that is to ensure that our residents have good paying jobs and disposable income. We do not have a job shortage problem right now; the unemployment rate is extremely low. We do have a wage growth problem, and I will fight against legislation that attempts to erode the earnings of Missourians, such as right-to-work and the repeal of the minimum wage increase for the city of St. Louis."
Would you support legislation to facilitate a merger of St. Louis County and St. Louis city?
Gregory said, "No. I am against the merger. As a representative of south county, the city and county merger is bad for my people."
Hoffman said, "I would not support this legislation at this time based on feedback from the majority of individuals I have talked to about this issue. However, there are those who support it. I feel it should be voted on by the residents in both areas separately before approving anything like this."
Are changes needed to the Public School and Education Employee Retirement Systems of Missouri? If so, what would you propose?
Gregory said, "I do not see any changes needed."
Hoffman said, "No changes are needed. The system is among the strongest, well-funded systems in the nation and is a model for other states."
Would you support amending the state's Sunshine Law to require public governmental bodies to make audio recordings of all closed meetings? Such recordings would not be available to the public or press.
Gregory said, "I believe greater transparency is essential to good government. I would have to hear more about 'recordings' and why we would record these meetings without allowing these recordings available to the public."
Hoffman said, "Yes."
Would you support legislation imposing limits on campaign contributions?
Gregory said, " We currently have campaign contribution limits in place. I believe these limits have been helpful and force politicians to focus on more issues pertinent to the public."
Hoffman said, "Yes. However to be clear, the Missouri Legislature races already do have campaign limits. I'm open to continued reductions for all races."
What did you think of the performance of former Gov. Eric Greitens? What do you think of the performance of Gov. Mike Parson?
Gregory said, "I believe our governor, Mike Parson, has done an exceptional job as a governor. He is working with the Legislature to on both sides of the isle to promote economic growth and fiscal responsibility."
Hoffman said, "I felt his performance was poor for many reasons. First, he never should have dismantled the Missouri Board of Education for partisan interests, restricting our state from moving forward with education initiatives. I was also disappointed with his chaotic leadership, and personal issues which took time and money away from the residents of Missouri. It's too early to say with Gov. Parson; however, I am hopeful he can put things in a more positive direction and work to lead all of the people in our state, not just one party. "
What will or have you done to work across the aisle in Jefferson City?   
Gregory said, "I have worked across the aisle on issues like the Sunshine Law bill I mentioned above. This bill creates greater government transparency and was supported by every single Republican and Democrat in the House of Representatives except for one."
Hoffman said, "As a first-time candidate running for office, two issues I feel very strongly about are adequately funding our education system and improving our state infrastructure. These are bipartisan issues and I look forward to working across the aisle for the benefit of all Missourians.
If elected, what bill would you sponsor as your first legislation?
Gregory said, "My first bill filed would be the Sunshine Law bill. I believe government transparency leads to better, more efficient government. I also believe the attorney general's ability to enforce transparency is key to implementation. With the correct legislation, the state of Missouri can continue to find ways to save money and fund programs we all believe need more money."
Hoffman said, "I'm looking forward to supporting multiple causes such as adequately funding public education, equality for all Missourians, and protecting jobs and wages. These are things that will help strengthen our community, and I'm hoping to be able to do that with bipartisan support. We need to work together for the betterment of Missouri."
Should there be a Transparency Division created within the office of the Missouri Attorney General for the sole purpose of prosecuting violations of Public Records and Public Meetings statutes?
Gregory said, "Absolutely, yes. This is another element to my Sunshine Law bill that provides the attorney general with the subpoena power to enforce our Sunshine Law bills. Without the attorney general's ability to enforce the Sunshine Laws, state agencies are able to ignore the law with little consequence."
Hoffman said, "I think people want more transparency in their government, as do I. I don't have enough information to say that a Transparency Division is the best way to achieve that, but I am willing to consider it."
Should the Missouri attorney general be given subpoena power to investigate Sunshine Law violations?
Gregory said, "Yes."
Hoffman said, "Yes."
With fewer than 50 percent of rural Missourians having access to high-speed internet service, should Missouri's newspapers continue to be the medium in which all public notices required by law are published and distributed in print to provide due process to those persons affected by the public notices?
Gregory said, "We should work hard to ensure all Missourians have access to high-speed internet access."
Hoffman said, "Yes. It's also a tragedy that 50 percent of rural Missourians do not have access. As a state, we should begin working to bring our infrastructure into the 21st century."
Should members and staff of all public governmental bodies (including state, county and local, and public colleges and universities) be prohibited from downloading or using software designed to send encrypted messages by electronic means that automatically self-destruct on communication devices purchased with public money? In other words, should the Confide app or other such software be prohibited from use because such apps are capable of destroying public records that should be available to citizens?
Gregory said, "Yes, I believe state agencies should be prohibited from using communication-destroying applications. Remember, just because an agency communicates does not necessarily mean it's a 'public record' or 'publicly available.'  With that said, it should be determined by the law and the courts, not the iPhone application, as to whether it should maintained and/or available to the public."
Hoffman said, "Yes. Transparency is essential to fair governing and should be a priority in every governing body."
Do you support right-to-work legislation?
Gregory said, "I voted for right-to-work because Missouri has lost 60,000 union jobs since President Obama took office in 2008. In only nine years our state has lost a significant portion of our good-paying, family-sustaining jobs. Please know I respect the will of the people and will continue looking for ways to bring good-paying union jobs to the state of Missouri."
Hoffman said,"No. Right-to-work is wrong for Missouri. Missouri residents overwhelmingly voted it down Aug. 7. Missouri residents have been opposing it for over 40 years, and I will continue to fight any efforts to make Missouri a right-to-work state."
Should Missouri legalize medical marijuana?
Gregory said, "Medical marijuana has several forms of legalization on the ballot this November and will be determined by the people."
Hoffman said, "Yes, I support legalization of medical marijuana as an alternative treatment option for chronic illness or for those who have been failed by traditional medicine. Missouri residents deserve to have the same medical opportunities as the majority of states, 30 at this time,  in our country already have. I do think it should be carefully managed and there should be thoughtful planning on who can distribute and sell."
Do you support work requirements for Medicaid or SNAP recipients?
Gregory said, "Yes, under circumstances that render a person capable of working, I believe working requirements should be promoted for Medicaid and SNAP recipients."
Hoffman said, "I don't believe work requirements are necessary. Over 50 percent of SNAP recipients are children or the elderly. Of the working-age recipients, many of them are currently employed, and 80 percent had employment in the 12 months before or after they received benefits.  These individuals would love to have a job that allows them the dignity to earn enough to take care of their family on their own.  There is a common misconception that all recipients of Medicaid or SNAP are somehow freeloading off of the system. While there may be a small number that abuse any system, most recipients only require assistance for a difficult period in their lives and use it to get themselves back on their feet. We should not shame families or individuals for needing help."
What will or have you done to identify any waste or inefficiencies in Missouri government?
Gregory said, "Yes. As a freshman state representative, I performed an audit of the Department of Revenue and identified $36 million in potential waste. Waste and inefficiencies are rampant in government, and I will continue fighting hard to find this waste so we can use our hard-earned money on programs like education and infrastructure."
Hoffman said, "We can eliminate waste by fully opting-in to the Medicaid expansion that has been available for several years. This is a program we are already paying for. By 2022, Missouri residents will have paid over $7 billion into the Medicaid expansion without receiving any benefit because the Legislature has opted out of the program. Those dollars are going to other families in other states who have opted into the program. In that same time frame, Missouri will have left $17.8 billion in federal aid on the table."