Green Park will meet virtually tonight, for the first time in history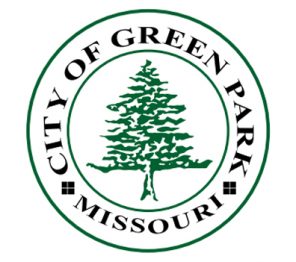 For the first time ever, the Green Park Board of Aldermen will hold a virtual meeting tonight due to the coronavirus outbreak.
The board canceled the city's monthly meeting last month. But this month, the city will hold a virtual board meeting at 7 p.m. Monday.
The meeting will only be available by livestreamed telephone or video and will not be archived anywhere after the meeting is over.
Members of the Board of Aldermen are only attending the meeting virtually, and the city is not allowing members of the public to physically attend the meeting.
In the agenda posted Friday, which has not yet been posted on the city's website, the city said it would be "impossible, impractical and dangerous for its meeting to be physically accessible to the public during this time."
Members of the public can access the meeting through telephone by calling 1-408-418-9388. The webinar ID is 627 292 804 and press the pound sign.
The password is 1234 and then press the pound sign.
Telephone:   1-408-418-9388
Computer:   https://meetingsamer8.webex.com/meetingsamer8/j.php?MTID=m95f13e9ba5c06501b9578655fcd1a635
Webinar ID: 627 292 804 #
Password:  1234 # 
The agenda went on to say, "The Board of Aldermen apologizes for any inconvenience that this meeting format may cause but it is extremely important that the city make every effort to comply with the stay-at-home orders in order to protect employees, residents, and elected officials during these extraordinary times."
Residents and others who wish to comment on any item not on the agenda, including the public hearings, should email their comments to City Administrator James Mello at jmello@cityofgreenpark.com no later than 30 minutes before the start of the meeting.
All comments received will be entered into the public record and "publicly read as time allows," according to the city agenda.
At the meeting, aldermen will hold three public hearings: The final development plan for an office/warehouse development at 9763 Green Park Industrial Drive from Wingate Investments LLC; an amended final development plan for 9735 Green Park Industrial Drive from developer Nomax LLC; and a zoning text amendment about car washes in the Green Park zoning code.
The aldermen will consider a resolution about adding a videoconferencing provision to the city Open Meetings and Records Policy.
Green Park is the latest South County government to modernize its policy about videoconferencing in the time of COVID-19. The St. Louis County Council, Mehlville Board of Education and the Crestwood Board of Aldermen are all meeting virtually by videoconferencing app Zoom.
Check back to this article for a link to the WebEx conference for tonight's meeting.
See the agenda below: