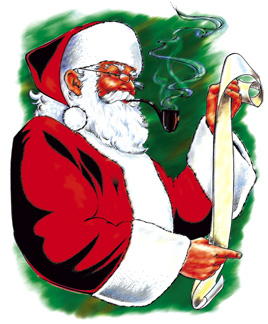 Green Park is hosting several Christmas-themed events next month ahead of the holidays, including a holiday party, holiday cookie and sweets swap, and an outdoor holiday display decorating contest.
On Dec. 10, children and grandchildren of Green Park residents 12 years and younger are invited to attend a Children's Holiday Party from 1 to 3 p.m. at Green Park City Hall, 11100 Mueller Road.
There will be crafts, games, prizes and refreshments. All children must be accompanied by an adult.
Reservations for the children's party must be made by Monday, Dec. 5. Call 314-894-7336 for reservations.
On Dec. 15, there will be a cookie exchange party at 7 p.m. at city hall. Individuals will need to bring a dozen cookies or sweet holiday treat per participant, as well as an extra dozen for sampling.
Call 314-894-7336 by Wednesday, Dec. 7 to make a reservation. It is very important to make a reservation — if there are not enough participants, the event will be canceled. When making a reservation, be sure to leave your name and phone number so the city may contact you when they have a confirmed number of participants. The number of cookies people are required to bring may be dropped to half a dozen per participant depending on the number of confirmed participants.
A large tray of sample cookies will be set up to enjoy and beverages will be provided.
Lastly, judging for the annual "Light Up Green Park" holiday decorating contest will take place Sunday, Dec. 18 at 6 pm.
The city is in need of volunteer judges for the contest. Please call 314-894-7336 to volunteer to be a judge for the annual decorating event.
Individuals will not be allowed to judge the same ward in which they reside.