Four candidates contend for the county executive seat
This is the first of two parts in a series of questionnaires on the St. Louis County executive candidates. To see the second in the series with Republican Paul Berry and Democrat Steve Stenger, click here.
Incumbent St. Louis County Executive Steve Stenger, a Democrat, faces three challengers for re-election Tuesday, Nov. 6: Republican Paul Berry, Libertarian Nick Kasoff and Andrew Ostrowski of the Constitution Party.
This article will focus on Kasoff and Ostrowski. Berry and Stenger will be featured in a separate article.
Kasoff, 52, 125 Royal Ave., Ferguson, and his wife, Gina, have two children. He is a freelance computer consultant as well as a landlord for 15 properties.
"Our county deserves honest leadership and transparent government. I have a strong commitment to these principles," Kasoff said on why he was seeking office.
Ostrowski, 56, 2149 Renault Drive, Maryland Heights, is a security officer with Allied Universal and a newcomer to public office. He and his wife, Christine, have three children.
When asked why he was seeking office, Ostrowski said, "To rebuild the infrastructure to bring back the Summer Olympics and World's Fair so we will have the 'glory days' of St. Louis once again."
The candidates gave the following responses to a Call questionnaire:
What issue do you consider the single most important issue in this race and why?
Kasoff said, "Corruption is the most important issue in this race. Our county executive must be focused on the needs of the community, not on enriching his friends and supporters."
Ostrowski said, "So many problems exist because we do not have proper infrastructure.  Having high-speed public transit trains running along the interstates will reduce road rage and pollution and many other societal problems."
Other issues you perceive in your race and your position on each:
Kasoff said, "Public safety has rapidly declined in our county. In the past, most of us felt safe because the problems were not in our own neighborhood. Now, violent crime has spread throughout the county. Unincorporated areas have been particularly vulnerable to the county's failures. From crime victims in Spanish Lake to Affton residents concerned about Tower Tee, county government has been disconnected from those it is supposed to serve."
Ostrowski did not answer.
Do you believe the St. Louis County Planning Commission is responsive to county residents? How long should appointees serve on the Planning Commission? Is there anything about the zoning process that should change?
Kasoff said, "Clearly, the Planning Commission is not responsive to county residents: If they were responsive, Affton residents would be confident that any change in use at Tower Tee will be tailored to ensure that the quality of the surrounding community is maintained. In north county, residents are paying the price for decades of poor planning, as undesirable commercial uses and poorly regulated apartment complexes have bred crime and decay. We must do better."
Ostrowski said, "They're doing an adequate job for their limited resources.  Appointees should serve on the Planning Commission for 27 months. We will do a complete analysis before making decisions on changes to the zoning process."
What is your position on incorporation?
Kasoff said, "I believe that is a decision best left to the residents of the unincorporated areas. The county should not be pushing unincorporated areas into municipal governments."
Ostrowski said, "We will leave the decision of the incorporation up to the residents of the incorporated area."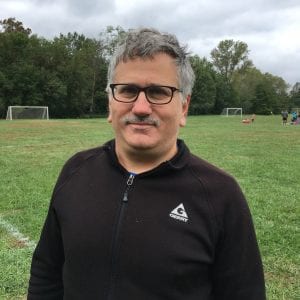 Should the county executive attend County Council meetings?
Kasoff said, "Of course. There's no way the executive can faithfully carry out his duties if he's not there half the time. If I'm not in the hospital, I'll be at every meeting, period."
Ostrowski said, "The county executive should attend all the meetings just like a teacher should attend all classes they are to be teaching."
Do you believe the County Council should approve legislation or voters should approve a Charter amendment prohibiting council members from accepting campaign contributions from developers? What are your thoughts on the county executive negotiating leases with businesses owned by campaign contributors?
Kasoff said, "While I don't think it's good for our elected officials to be owned by developers, I don't think we can legally prohibit them from contributing to campaigns. They have First Amendment rights just like the rest of us do. However, I will say this: I will accept no contributions from developers, and will publicly discourage them from contributing to council campaigns. It is the height of corruption when the county executive negotiates leases, or does any other county business, with his campaign contributors. So I'll make it very simple: No business which contributes to my campaign will do business with the county over which I have any jurisdiction."
Ostrowski said, "The Charter amendment should be approved by voters because this is their county. If the county executive has the negotiating skills to obtain goods and services below market value, then they should be negotiating.  If the county executive does not have the negotiating skills to obtain goods and services below market value, then they should not be negotiating."
Are you satisfied with the current state of the county's assessment process?
Kasoff said, "I own 15 homes and am a veteran of the assessment process. And it's broken. On one of my houses, they doubled the assessment last year. The appeal is still going on, nearly a year later. You can find wrongly assessed properties in every neighborhood of the county.
"The greater problem is that the appeal process is tilted against working homeowners in less expensive neighborhoods. If you have a $500,000 house and the assessment is too high, there are law firms who will handle your appeal for no money up front, taking a cut of your tax savings as their pay. If you have a $150,000 house, you're on your own."
Ostrowski said, "The county needs to assess the vehicles of individuals who live in St. Louis County whom use the county's goods and services yet has their vehicles registered in different states to avoid paying their fair share of taxes."
Are you satisfied with the direction the county is headed?
Kasoff said, "Our county has been declining for decades. Our greatest infrastructure investment has been expanding the highways to get people out of the county at the end of the day, and they are going. We need new leadership, new ideas and a new direction to rebuild our county for a brighter future."
Ostrowski said, "If we were living in the 1970s I would say that the county is doing wonderful.  Now that we are living in 2018 with other communities building high-speed public transit trains in their infrastructure plans, I feel that we are falling behind."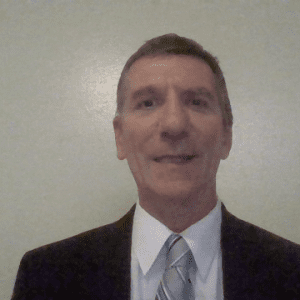 Do you support a merger of St. Louis County and St. Louis city?
Kasoff said, "Absolutely not. The county has limited resources, and the city has vast problems. I see no benefit to county residents of taking on that burden.
"I also take issue with the claim that a merger would be good for our region. The city has many problems and has not wisely managed its resources to deal with those problems. Sweeping them under the rug or dumping them on your neighbor is no way to make things better. The city needs better leadership to handle their issues, and that's the job of city voters, not county residents.
"Merger supporters suggest that it will reduce duplication of government services. The city is the fourth largest county in the state, with a population greater than that of the 38 smallest counties combined. They are a perfectly viable county. There is no need to merge the city and county, and I am firmly against it."
Ostrowski said, "I support the merger of any overlapping services."
What measures, if any, will you propose to encourage economic development in south county?
Kasoff said, "All over the county, economic decline has us in a downward spiral. Our region has lost countless employers, leaving residents struggling. When we approach prospective companies like Amazon, nobody takes us seriously. Our children go away to college, and many don't come back. Our difficulties are similar in all but the most affluent areas of the county.
"The county gave Save-A-Lot a significant subsidy to move from Earth City to a building owned by one of the executive's campaign contributors. This is not economic development. It's not economic development when we grant subsidies to a big-box store to move a mile down a major road. Economic development is when we have an environment that makes businesses want to come, and they respond to that environment.
The sad reality is that large employers like Chrysler are not likely to be replaced with another large employer. Yet we invest a tremendous amount of effort in 'Hail Mary' development efforts like competing for Amazon headquarters. Even the consultants we paid to prepare that bid knew we had no chance of being taken seriously, much less winning.
"I would focus the county's development efforts on two things: Finding better uses for the massive amount of vacant retail space in the county and looking for creative solutions to larger vacant sites like the Chrysler plant. Right now, we are in a period of strong economic growth, and the time is right to start pursuing such endeavors."
Ostrowski said, "I will propose to the individual communities clover-shaped trolley routes running through their communities that will be connected to the high-speed transit trains that will be running along the interstates in south county.  This transit system will bring more businesses to south county which will help reduce the unemployment."
Are cuts needed to balance the county's budget? What do you see as the status of county finances?
Kasoff said, "St. Louis County's 2018 budget appropriates $665 million in spending. With a population of about a million people, that comes to $2,660 for a family of four. By comparison, St. Charles County spent $229 million, or $2,345 for a family of four. So it appears that we could spend less. Considering the constant requests for sales tax increases, which I will always oppose, better allocation of existing funds would be the option which I recommend.
"And ultimately the greater problem is allocation. When you drive around the county, you'll quickly notice that the county arterial road system is in deplorable condition. Instead of wasting money on legal battles and shoveling cash at campaign contributors, an honest county executive would deal with the priority items that affect our quality of life. Ultimately that – and not more tax increases – is the way to deal with the county's budget."
Ostrowski said, "We must eliminate bad debt from the budget, but good debt is okay.  An example of good debt is purchasing a machine that will produce more manufactured products that will increase the revenue of a company; likewise, good debt for the county would be tools that increase the revenue of the county, excluding taxes.  I see the status of the county finances as living from paycheck to paycheck and burdening the taxpayers for more money."
Should the County Council have its own attorney besides the county counselor?
Kasoff said, "I believe that the council ought to have their own attorney. In the many cases where the executive has clashed with the council over the past four years, and the many more where he simply pulled the wool over their eyes, it was clearly a conflict for the county counselor to serve as legal advice to both the executive and the council. "However, the voters did not approve the ballot measure which would have provided separate legal counsel for the council. Therefore, I will make the best of this situation by doing the following: (1) I will allow the council to nominate the county counselor and will retain their selection; (2) Along with the council, I will utilize the attorney they have selected; (3) I will advise the county counselor that he must respect attorney-client privilege with the executive and the council as though they were separate clients, and advise each of us faithfully; (4) In the event that the counselor believes a conflict exists in a particular matter whereby he ought not advise both the executive and the council, the council shall be entitled to retain the counselor's exclusive representation in that matter, and the executive shall seek counsel elsewhere."
Ostrowski said, "That should be decided by the St. Louis County voters because they're the ones picking up the tab."
What will you do to address the problems exposed by the unrest in Ferguson?
Kasoff said, "I live in Ferguson, and I'm a landlord here. So I have firsthand experience with the problems and the unrest. Unfortunately, while we've talked about these problems a lot, the community remains frustrated. One thing which has changed is that most municipalities are no longer relying on predatory traffic enforcement to support their budget. That's a good start. But the greater issue is the widely held perception that government at every level stacks the deck against the poor and powerless. That must change. The first step is engagement. Brief public comments at council meetings are not a good way for most people to engage with county government. As county executive, I'll have a community meet and greet somewhere in the county, twice a month, for as long as I hold the office. Residents will be encouraged to come, have a cup of coffee and communicate their views about county government to me personally.
"Once you've engaged and given people the confidence that they are being heard, you must respond to what people say. That doesn't always mean doing what they ask, but it does mean taking people's issues seriously and responding to them thoughtfully. Ultimately we need government that is smaller, less aggressive toward citizens and more responsive to legitimate public needs. It won't fix things overnight, but this is ultimately how we solve the issues exposed in Ferguson."
Ostrowski said, "This is a twofold problem.  First, we need to give communities like Ferguson the infrastructure tools to be successful.  Once these infrastructure tools are in place and if the issues continue, then we will address the issues of individuals making bad choices that collectively affect the community."
Should the city of St. Louis enter the county as a municipality?
Kasoff said, "In the primary, some candidates claimed to support this while opposing a 'city-county merger.' Don't be fooled: This is a city-county merger. If the city becomes a municipality of the county, the county will assume responsibility for providing county services to residents of the city. For reasons I've discussed above, I oppose this."
Ostrowski said, "In order for me to be in favor of a the city entering the county, the city must do the following for five years continuously: All categories of their crime rate must be at or below the county's average. The standardized state education tests administered in schools must be at or above the county average. This must be done simultaneously.   Any annexation must be done with properties adjacent to what is known as St. Louis city proper, not with St. Louis Lambert Airport."
If you are currently the county executive, what is your greatest accomplishment for the county? If you are not county executive, what is your greatest accomplishment for the county?
Kasoff said, "As a Ferguson resident, I've worked hard to help our community move forward through the greatest controversy our region has faced in many years. I chaired the campaign to enact the nation's most comprehensive police body camera ordinance in Ferguson. The measure was endorsed by both candidates for mayor in 2017, and voters approved it by a 70-30 margin."
Ostrowski said, "My plan to eliminate property tax and replace with an investment fund where the interest earned will pay for county services.  Along with my plan to have high-speed trains that would could be none with no cost to taxpayers, which can be found on my website at https://electandrewostrowski.com."
How will you attract new businesses and jobs into the county?
Kasoff said, "Our county has been bleeding residents for years. We've spent billions of dollars on upgrading the highways to St. Charles and Jefferson counties, only to watch our neighbors pack up and move there. Our children go away to college and don't return. I believe that to appeal to businesses from far away, we must first appeal to those who already live here.
"The truth is, St. Louis County has many things that would attract new businesses and jobs. Moderate costs of living and doing business, great cultural amenities, and a workforce with reasonable wages and a broad range of skills make St. Louis County a great place to do business. We have excellent institutions of higher education, great sports teams and wonderful outdoor activities at our doorstep. Once we get our act together, new businesses and jobs will come."
Ostrowski said, "Businesses and jobs will be attracted to the county with the infrastructure of the public transit train line long along the interstates and trolley system going through the communities that desire a trolley system. Also, the elimination of the property tax will make it more desirable for factories to locate here in St. Louis County."
Has the county violated the Sunshine Law?
Kasoff said, "I think it's clear that the county has violated the Sunshine Law. And almost as serious, the county has made it difficult to exercise Sunshine Law rights in the first place: Because the county has multiple custodians of records, it is not easy to know where a request should be sent. I would fix this by implementing a procedure that would make the county immediately compliant and go far beyond the Sunshine Law's requirements. First, we would implement a web based Sunshine portal where requests could be filed and fulfilled, at sunshine.stlouisco.com. The county, and not the requester, would be responsible for ensuring that the correct custodians of records responded to the request. All responses would be public, and all fees would be waived under the public interest provision of the Sunshine Law for every request under $50. For those who do not want their request on the portal, we'll provide single source filing of requests by an email to sunshine@stlouisco.com, or by mail. There will be no tolerance for lack of compliance to these requests at any level."
Ostrowski said, "That is up to the legal system to decide."
What are your thoughts on the county's lease for a new North County Government Center in the former Northwest Plaza mall?
Kasoff said, "The lease at The Crossings at Northwest showcases the worst things about our county government. Negotiated in secret for the benefit of a large campaign contributor, the lack of transparency is jarring. The unprecedented length of the lease adds to the stench of corruption.
"But that's not the only problem. In their drive to fill the space, the county moved their jobs center from North Oaks Plaza, a distressed shopping center in the middle of the most impoverished part of the county. That is to say, they moved it from the area where we are most likely to find residents in need of their services. And the county election board, which had been located in Maplewood for many years, was moved without even giving the current landlord a chance to negotiate improvements.
"As with the Save-A-Lot relocation, moving an office from one place in the county to another is not economic development. This is all unfortunate, because The Crossings at Northwest is a conveniently located site with great possibilities. Those possibilities will be hindered in the future because of the corrupt way in which we've dealt with it today. And our county will be hindered by the vast sum of money which was committed to this site owned by a big campaign contributor."
Ostrowski said, "If the lease was negotiated below market value it is a great deal. If not, let us fix it and renegotiate the lease and make it a great deal for the county."
Do you have plans to expand MetroLink? What will you do to improve MetroLink security?
Kasoff said, "Today's MetroLink has problems. Crime on the system has been a headline, and the problem is exacerbated by the failure of the county to cooperate with other agencies in providing security to the system. But there are also structural problems: Troublemakers have taken advantage of the fact that the entire system is open to everyone regardless of whether they have a ticket.  On my first day in office, I will meet with (St. Louis County Police) Chief (Jon) Belmar to discuss how security can be improved and how the county can be a partner rather than an adversary in that effort.
The constant atmosphere of chaos and crisis needs to end immediately.
"Regarding MetroLink expansion, I don't support it today. To support any future expansion, I would require three conditions: (1) Metro must solve current security problems and ensure proper security on an expansion; (2) Metro must be transparent about the per-ride cost, most of which is borne by taxpayers, and the possibility that current subsidies will be insufficient to operate an expanded system; (3) The residents of the prospective expansion area must support the expansion."
Ostrowski said, "I will incorporate MetroLink into my plans of my high-speed public transit trains that will run along the interstates. We will improve security by having train cars that will (have) undercover security to walk from one end of the train to the end of train. Currently this can't be done. We will have 10 or more security officers at all train stations 24 hours a day. All train, buses, train stations and transportation centers will be equipped with high-quality cameras."
Should the county spend more or less on the Metro budget? What changes would you like to see, if any?
Kasoff said, "A major metropolitan area should have an efficient public transit system in those areas which can be efficiently served. And that transit system should not be expanded to serve areas which can't be efficiently served. It is foolish to spend billions of dollars to run trains into areas where people won't use them regularly. When I was a resident of St. Peters, I led the 1996 effort which defeated MetroLink expansion to St. Charles County.
"So not only do I oppose spending more on Metro, I have actually halted an effort to do that in the past. As for changes I would like to see, they are simple: Security, transparency and accountability. The MetroLink system has been the site of countless crimes and is losing passengers at a startling rate because people don't feel safe. At the same time, few people are aware of the total cost per passenger because it is buried in Metro reports that nobody reads. Real transparency would make these important facts readily accessible so that taxpayers could make informed decisions about the system's future."
Ostrowski said, "With my financial plan for high-speed trains running along the interstates, MetroLink will be self-funding. There will be no need for it to be in the county budget."
Are changes needed to the county Charter at this time?
Kasoff said, "On a number of occasions, the council has complained that Mr. Stenger presented legislation at the last minute and that they had to vote before they understood it. To prevent this, I would support a charter amendment requiring that, unless a majority of the council supports an emergency clause, no legislation may be considered by the council until at least 14 days after it has been presented to the council in its final form."
Ostrowski said, "I would like to see the county executive term extended to six years. At the halfway point of the six-year term, the County Council will be required to cast a vote of approval or disapproval to the sitting county executive. If the disapproval votes win, the residents of the county will vote on if they want to the County Council to replace the County Executive with another individual to finish out the six-year term."
"If the residents vote yes on replacing the current county executive, then the current county executive will have to step aside and let the County Council fill the vacant seat. The County Council will have 90 days to fill the vacant seat. If the County Council fails to fill the seat in 90 days, the county party which the former county executive represented would chose the in-county executive.
"They can't choose the county executive that just stepped aside. If the county executive that stepped aside is an independent, the political (party) with the most members on the County Council will choose the new county executive. If they fail to choose a county executive, the seat will remain vacant for the remaining of the six-year term and the County Council will take over the duties of the county executive until the six-year term has expired."
Do you support the construction of a new county police station at Sappington and Gravois?
Kasoff said, "It appears there is a need to upgrade the current facilities. But if the station is moved three miles from its current location, residents must be assured that the service the department offers to those at the north end of the Affton precinct is not compromised by the distance."
Ostrowski said, "I would have to review the crime statistics to give an honest answer. If crime is higher than the county average I would lean toward answering yes."
What will you do to oversee spending from Proposition P?
Kasoff said, "My approach to Proposition P will be consistent with my overall principle of governing: Those funds must be spent in a manner which makes life better for the residents of St. Louis County. Crime is a concern in much of the unincorporated areas of the county, and the county's portion of Proposition P should be focused on dealing with that issue."
Ostrowski said, "The overseeing over Proposition P should've been dealt with before it went to the voters. If elected I will ask the County Council to hire an independent agency to oversee the money from Proposition P until we put a system in place that audits the spending on a weekly basis."
What is your opinion of the performance of county Auditor Mark Tucker?
Kasoff said, "So far what I've seen from his office is not encouraging, but it's impossible to tell whether he has personally failed or has simply been hamstrung by the county executive. So I will give him the freedom to do his job, with hopes that he will do it well."
Ostrowski said, "I won't be able to give an honest answer until I have reviewed his work."
What are your thoughts on the St. Louis County police?
Kasoff said, "The county police do a difficult and important job, but unfortunately, they don't always do it well. After their performance in Ferguson, there is a great lack of trust in the areas which have the most trouble with crime. This needs to change, and nobody but the county police can change it. I believe a frank and ongoing dialogue with residents is needed, and not just feel-good measures like basketball games and handing out ice cream. Ultimately the county police must work to obtain the trust of those they serve, and I will support them in doing that."
Ostrowski said, "I would look into increasing the amount of initial training that they receive at the police academy. I will find a way to in increase their starting pay up to 50 percent without increasing the property tax.
"There will be the creation of a citizen review board that will review all policies with the St. Louis County Police Department. They will be asked to come to a consensus on what has to be done on the policies that need changing.
"The citizen review board will have the authority to meet with the county prosecutor whom they have elected. They may ask the prosecutor to have individuals that may have acted inappropriately to have them subpoena into a hearing."
What is the biggest issue facing St. Louis County today? What will you do to fix it?
Kasoff said, "When you're on a sinking ship, the biggest problem is the water. In St. Louis County, the biggest problem is the rot. In the decades I've lived here, we have gone from being a county that is growing and thriving, a desired place to live and work, to a declining and deteriorating county. This must change immediately. In order to accomplish this, we must be open to new ideas, new people, new ways of governing and living. We need to stop asking where people went to high school and start talking about where we're going in the future. It will be my goal to govern a county that works for everyone, from the CEO in Ladue to the LPN (licensed practical nurse) in Affton."
Ostrowski said, "The individual bad choices that are made which collectively affect the community in a negatively matter.
"I will reach out to the community leaders and teach them the skills I developed when I worked for Fort Worth Independent School District.  These skills will allow them to teach those within their circle of influence to make good choices in life. When we collectively make choices, our community will be one of the best areas in the nation to live."
What are your thoughts on how the current County Council is operating? Should the council continue pursuing its lawsuit against the county executive?
Kasoff said, "The County Council is operating as well as it can under the circumstances. Recently the county executive took away their budget, leaving them just days away from having to shut down. This is unconscionable. Unfortunately, the executive's misconduct has made litigation necessary, and so long as he remains, it must continue.
"It's shameful that our tax dollars must be wasted on this. But be assured of this: At the moment I take office, the issues in the lawsuit will be promptly and completely resolved at no further cost to the taxpayers of this county."
Ostrowski said, "As long as they are operating within the law they are doing an adequate job. Its is up to the voters to elect officeholders that will work in harmony with one another. If the law allows for them to pursue a lawsuit against the county executive and that is their wish, then let them pursue it. If the County Council and the county executive worked together to learn how to understand each other, there would probably be no need for a lawsuit."
If elected, will you accept campaign contributions from developers with projects pending or recently approved in the county?
Kasoff said, "No. There will never be a question of my support being purchased by anyone."
Ostrowski said, "No need to worry about me taking contributions, because I will only serve one term. By doing this I'll be laser focused on implementing my plans and won't be distracted by the political atmosphere. After serving two-and-a-half years, I'll ask the County Council for a vote of approval of the work I am doing. If it's negative, I will resign my seat and the County Council can pick the new county executive."
What is your opinion of a subdivision proposed at the Tower Tee property?
Kasoff said, "Times change, and so do neighborhoods. But the county must not change the zoning of this large parcel of land without proper consideration of the views and needs of those who live nearby. Ultimately this 30 acres, which holds fond memories for so many, is going to be something new. We need to have a conversation to develop plans which will satisfy the community."
Ostrowski said, "The decision should be made by the local residents because they have to live with the change."